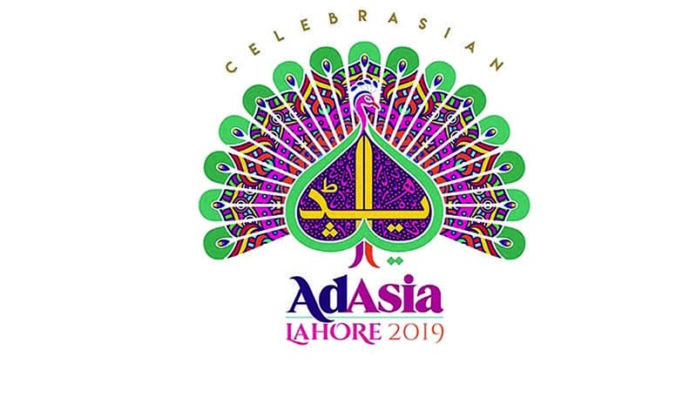 The final day of the three day advertising symposium, AdAsia Lahore, concluded at the Alhamra Arts Center with an address by President Arif Alvi, as thin crowds continued to trickle in despite the event returning to the country after a long hiatus of three decades. 
The third day saw delegates from all over the world and Pakistan participating in the event. Among those who spoke over the past three days were Chairman Pakistan Advertising Agency Wear Hairdo, Honorary Chairman of the Organizing Committee of AdAsia 2019 Javed Jabber, Chairman Organizing Committee AdAsia Lahore 2019 Sarmad Ali, Chairman Asian Federation of Advertising Associations (AFAA) Raymond Sou, Senior Vice Chairman PAA Jawed Homerun, Creative Director BBDO ME & Pakistan Ali Rez, CNN anchor Richard Quest, and Executive Creative Director Dentsu Inc. Yasuharu Sasaki.
Events on day three centered around more cultural activities aimed at improving and strengthening the image of Pakistan and Lahore in front of the visiting delegates. There was a panel discussion on Pakistani Art – Romancing the Future. The panel Chair Salima Hashmi, with speakers Rashid Rana and Adeela Suleman. Other talks included the key note by Randi Zuckerberg, CEO of Zuckerberg Media and Former Director Market Development, Facebook titled "Dot Complicated: What I Learned on the Front Lines of Social Media." Tom Goodwin – EVP, Head of Innovation for Zenith Media and the author of Digital Darwinism also spoke to the thin crowds, before Wasim Khan also spoke at length about the PCB's efforts to market the Pakistan Super League (PSL). The event ended with a speech by President Arif Alvi, who made up to some extent for Prime Minister Imran Khan having missed the opening address that he had been billed to deliver. 
Many were surprised that the event failed to attract a significant number of attendees, especially with a star studded card that included the likes of popular names such as CNN's Richard Quest. Questions were raised over why the event was barely talked about and sparsely advertised, resulting in the low turnout. 
Ironically, the three day marketing and advertising event seems to have suffered from marketing mismanagement, with there being no outreach to students of business, mass communication or any branding advertising the popular names on stage. Even talks held by film stars such as Fawad Khan and other more literary panels with no jargon also were received by fledgling crowds.
According to one source, the organisers of the event were met by budget constraints when it came time to advertise their events, having already spent well over budget on actually getting the delegates here, and paying huge sums to bring some of the panelists over. It was also pointed out that the panelists were taken to a number of dinners and events in collaboration with the Walled City of Lahore Authority (WCLA), at great expense, which left organisers in a pinch with regards to marketing money.