The State Bank of Pakistan (SBP) has imposed a cumulative fine worth Rs188 million on four commercial banks for violating its regulations in November.
These banks include Allied Bank, MCB Bank, The Bank of Punjab and Habib Bank Limited (HBL).
According to a statement issued by the central bank, a fine of Rs60 million has been imposed on Allied Bank, Rs91.8 million on MCB, Rs14 million on The Bank of Punjab and Rs22.6 million on HBL.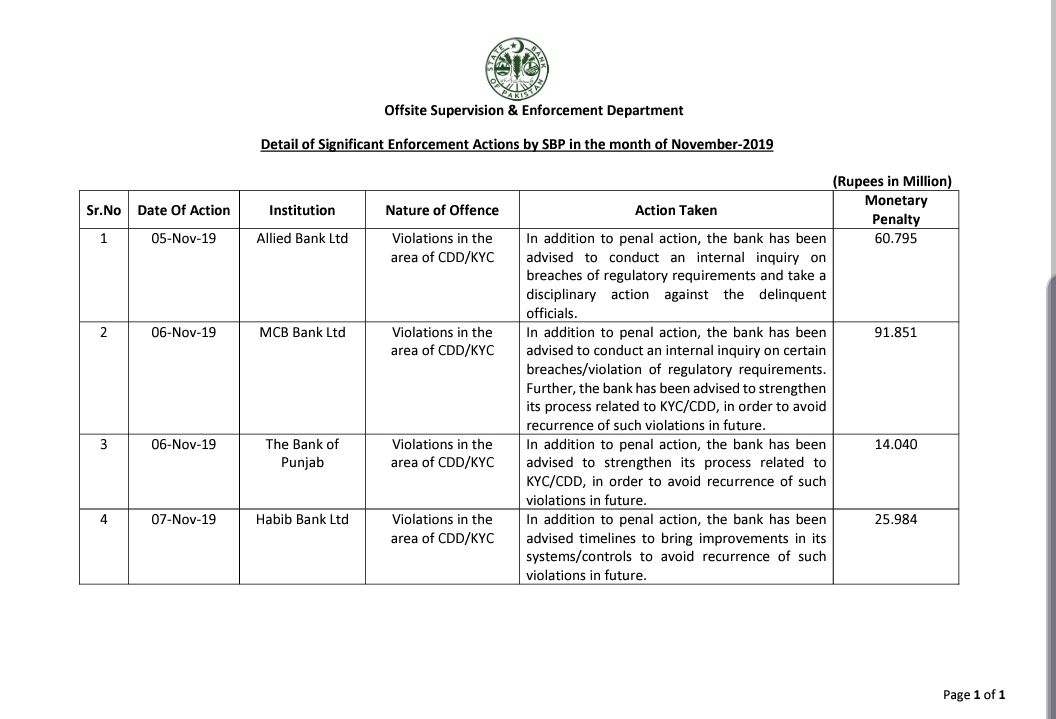 Earlier in October 2019, SBP had penalised HBL with a Rs35.6 million fine "due to major flaws in the foreign trade operation services and customer due diligence (CDD)".
In September, the SBP had imposed similar penalty worth Rs133.312 million on three banks, including Meezan Bank Limited (Rs63.805 million), Askari Bank Limited (Rs56.61 million) and MCB Islamic Bank Limited (Rs 12.906 million).
It is pertinent to mention that the SBP has recently started making public the fines it imposed on commercial banks.
From July, when it started making the fines public, till November, the SBP has fined commercial banks a collective Rs1.3 billion.