In some ways, the story of Chenab Group, the textile manufacturing conglomerate that is also the parent company of the retail brand ChenOne, is not unique. Like many of Pakistan's upper middle-market companies – the ones just on the cusp of being large but not quite – Chenab tried to grow too fast with too much debt during the easy money era of the Musharraf years, and crashed hard after the financial crisis of 2008, and has yet to recover since.
Yet unlike some of the other financial carcasses of the 2008 crash, the owners of Chenab have continued to try to revive their business. And in recent weeks, some favourable rulings in the ongoing bankruptcy proceedings for the company at the Lahore High Court seem to indicate that it may be on track for a revival.
Try out our new feature: Listen to the full article below


The group has submitted an ambitious revival plan to its creditors and many of them, led by Habib Bank, appear to be on board with giving the group one more try at reviving its fortunes, agreeing to a restructuring of its debts on relatively favourable terms, in a bid to allow the company some financial breathing room to resuscitate and then grow its operations.
Whether the plan will work, however, depends not just on whether the banks will allow the company to restructure its balance sheet, but also whether its majority owners – Mian Muhammad Latif and his family – have learned the right lessons from their mistakes.
In Chenab Group's tale is the story of how even a relatively innovative, fast-growing company can lay the seeds of its own demise if it tries to grow with too much borrowed money. And it is also the cautionary tale of how a perfectly functional export-oriented business can suddenly find itself debilitated owing to a lack of financing once the banks decide to cut it off.
 The early years: innovation and growth
It is hard to think of it this way now, but Chenab was once one of Pakistan's most innovative textile companies.
When it opened its flagship store for ChenOne in Lahore in 1998, that was the first time that Pakistani consumers had the opportunity to shop for home textiles at a store that was more than just a glorified warehouse: it showcased the company's products on actual furniture and in settings that allowed customers to visualise what they would look like in their own homes, creating the first aspirational home brand in Pakistan, similar to companies like Bed Bath & Beyond in the United States.
The Chenab Group itself started off in 1975, when Mian Muhammad Latif and his three younger brothers decided to make the transition that many of Punjab's large rural landholding families were making between the 1950s and 1980s: moving their main source of wealth away from farming the cotton – and other crops, such as sugar – and towards setting up the industrial units that would process and sell a finished good.
Mian Latif's family were large landholders in Toba Tek Singh, a district roughly halfway between Faisalabad and Multan. In 1975, they set up Chenab Textile Industries, moving the family from growing cotton and ginning it towards spinning cotton yarn and weaving it into cloth. Over the years, the group diversified its activities and in April 1985, it created its first corporate entity called the 'Chenab Fabrics and Processing Mills Ltd'. In March 1991, it was converted into an unlisted public Ltd company. Thereafter, in 2000 the company's name was changed to its present name Chenab Ltd.
Chenab – like many of the nation's largest textile companies – is headquartered in the Nishatabad area of Faisalabad. The cloth-processing unit and stitching units are located at Nishatabad and the weaving units are located at Sheikhupura Road, Kharianwala, in Sheikhupura district, and in Shahkot in Nankana Sahib district. The spinning unit is located in Toba Tek Singh.

"We [initially] produced textile goods for the local market. In 1985, we initiated exporting goods started from the Far East from where we moved to Europe and then USA and we exported goods to around 42 countries," said Mian Kashif Ashfaq, CEO of ChenOne, and part of the second generation of the family to enter the business.
It was the entry of that second generation into the business that catalyzed some of the most innovative changes in the way the group does business. "In 1997, I joined as a director and we established the first store of ChenOne," Kashif said. The retail chain currently has 48 stores, including some overseas stores in the United Arab Emirates and one in Saudi Arabia.
In addition to their core business, the group also owns some other smaller business, including CGI Ltd UAE, InterFab in Australia, Chenab Fibres Ltd, ChenSoft, Chenab USA, ChenOne Worldwide, House of Chenab and the ChenOne Foundation.
Until it was shut down in 2017 as part of the bankruptcy proceedings, Chenab Ltd derived about 70% of its revenue from home textiles – both its export business as well as through ChenOne stores locally – and about 30% from apparel.
 Growth in the Musharraf years
In 1999, when Gen Musharraf took power in a military coup, the Chenab Group was still a lower middle-market business in terms of size. And ChenOne at the time only had three stores, though its fourth store opened up in Karachi that year.
During the Musharraf Administration, however, as the government privatised the banks and encouraged private sector lending, particularly for industrial growth projects, the Chenab Group started expanding aggressively.
For the financial year ending June 30, 2001, Chenab Ltd, the group's main publicly listed company, had revenues of Rs3,406 million. Over the next six years, the company more than doubled its revenue, ending financial year 2007 with Rs8,161 million in revenue, which represents an average annual growth rate of 15.7%.
That growth, however, was fueled largely by debt. In 2001, the company had just under Rs700 million in long-term debt. By 2007, that number had ballooned to Rs3,322 million, a nearly five times increase. Yet cash flows were not keeping pace: Chenab Ltd's net income in 2007 was just Rs75 million, even less than the Rs131 million it earned in 2001.
Yet the group kept expanding, particularly its retail chain, which opened up more stores throughout urban Pakistan, particularly in the smaller metropolitan areas of Punjab, where it took to developing not just its own stores, but large shopping malls and complexes under the name ChenOne Tower. The first ChenOne Tower opened in 2005 in Multan, followed by another in Sargodha, which finally opened in 2009.
What is interesting is that ChenOne developed its retail chain significantly before Ideas by Gul Ahmed. ChenOne started in 1997 and Gul Ahmed did not launch Ideas until 2003. This despite the fact that even at its peak, Chenab Ltd was one third the size of Gul Ahmed in terms of revenue and thus had fewer resources to deploy in the cash-intensive project of launching a retail chain in Pakistan.
 The political connection
Like many wealthy landowning families in Punjab that transitioned towards becoming industrialists, Mian Latif's family has strong political connections. Mian Latif has family members who have served in elected office and are currently members of political parties.
Mian Latif's younger brother is Chaudhry Muhammad Ashfaq, currently Central Vice President of the ruling Pakistan Tehreek-i-Insaf's (PTI). Ashfaq is also a former member of the National Assembly and a former member of the Punjab Assembly. His stints in the Punjab Assembly were in the 1990s as a member of the Pakistan Peoples Party (PPP).
Ashfaq was also elected as district nazim in 2001 with the backing of the then-ruling Pakistan Muslim League Quaid (PML-Q).

Chaudhry Ashfaq is considered to be a close aide of Punjab Governor Chaudhry Muhammad Sarwar and Prime Minister Imran Khan. Mian Muhammad Latif's son Mian Farhan Latif also served as an MNA from 2002 to 2008 from Toba Tek Singh, representing the PML-Q. 
Mian Latif was also awarded with Tamgha-e-Imtiaz on March 23, 2004 by the then President Pervez Musharraf for his services to the industry. The Latif family enjoyed strong social ties with the Chaudhrys of Gujrat, former prime minister Benazir Bhutto and former president Musharraf. Chaudhry Muhammad Ashfaq and his son Mian Kashif Ashfaq also have close ties with Prime Minister Imran Khan.
Sources familiar with the matter believe that Mian Kashif Ashfaq was made the Chief Executive Officer (CEO) of Faisalabad Industrial Estate Development & Management Company (FIEDMC) due to the political connections of the family.
How are all of these political connections of the family relevant? There are allegations that they were able to use their connections to help obtain loans from state-owned banks that the group then defaulted on without the state-owned banks taking significant actions to try to recover the borrowed amounts.
For instance, Mian Latif served as a director on the board of Bank of Punjab in 2007 during Pervez Elahi's term as Chief Minister of Punjab. The Bank of Punjab is owned by the provincial government and the chief minister has the power to appoint the board.
During that same time that he was a director at the bank, ChenOne and Chenab Ltd borrowed Rs600 million from the Bank of Punjab. This is despite the fact that section 19(4) of the 1989 Bank of Punjab Act explicitly bars the directors of the bank from taking any loans from the bank.
Such a potential abuse of power and violation of the law would normally be something that would be prosecuted by the National Accountability Bureau (NAB), which has been hyperactive in prosecuting several prominent politicians of opposition political parties as well as many businessmen who are perceived by the ruling party as being close to opposition politicians. But NAB has so far not prosecuted what appears to be a breach of the law.
On April 13, 2013, The News reported that Mian Muhammad Latif and his companies have defaulted on his loan liabilities. "In 2012, NAB as per the directive of the Supreme Court took up the issue whereby, the NAB chairman in view of the above has ordered that since it is a matter of willful loan default," The News reported NAB spokesman as saying on April 13, 2013.
"How come they managed to get their loans restructured again despite the fact that they haven't made any repayments of loans to the banks since 2000," one of their competitors in Nishatabad, Faisalabad said while speaking to Profit.
Mian Kashif Ashfaq, CEO of ChenOne and son of Chaudhry Muhammad Ashfaq, rejected the claims of their business and political rivals. He added that Habib Bank, the country's largest bank and the Chenab Group's biggest creditor, made an all-out effort in convincing the other banks as well for restructuring of our loan. "We cleared all the loans we have taken from different banks by 2000," Kashif said.
 The start of the troubles
At the end of the Musharraf era, which coincided with the global financial crisis, Chenab Ltd knew they were going to have trouble paying back their loans. By 2009, the year that would mark the company's peak in revenues, the company was already talking about potential worries about them remaining a going concern, stating in the 2010 annual report to shareholders that they had created a plan to remain a going concern.
The thing about remaining a going concern is this: if you have to say out loud that you have a plan for being one, you will likely not stay one for very long.
So how did it all happen? What went wrong? Well, let us start with why the company became so highly leveraged in the first place.

In an interview with Profit, Kashif explained the context for the company's current financial troubles. "We invested Rs8-10 billion between 2000 and 2008, and also [invested in] establishing the brand of Chenab Group in US and we did expansion of our business here in Pakistan as well by investing heavily in processing mills, we also started a power loom setup and spinning mill as well. We had a vertical setup but the investment was quite high followed by turmoil for us."
The reason why the company decided to expand so aggressively? Kashif says that it was a good time to be in the textile business in the Musharraf era. "The export business was at its boom and the government was providing soft loans to set up industries. The majority of our customers at that time were chain stores and brands [in the United States and Europe] with which we used to work, and their compliance requirements were very tough like water treatment plant, etc. and we invested heavily [in meeting those requirements] on debt."
It also did not help that interest rates on their variable rate loans (the most common kind in Pakistan) went up just as the global economy was slowing down. "We took the loans at the rate of 6-7% but then the rate of markups' was increased to 12-14% due to which [we were] burdened and debt kept on piling on us," Kashif added.
 The part that does not make sense
All of that makes sense. What they say next does not. "After Benazir Bhutto's death we faced heavy losses and then the bank guarantee and warranties were involved." Kashif said.
It is unclear as to what exactly the company means by this. The Chenab Group's manufacturing operations are almost entirely in Punjab and the violence following former Prime Minister Benazir Bhutto's assassination on December 27, 2007 was almost entirely in Sindh. The company did not report to investors suffering any damage to its factories or even to its storage facilities.
The one part of its business that might have suffered some damage would be if some of its export shipments in Karachi were burnt by protestors, but the company made no mention of such a thing in its 2008 financial report.
In an interview with Imran Rana at The Express Tribune in 2014, Mian Latif did say they the riots in Karachi caused the company to miss an order deadline, which resulted in a €5 million fine that the company had to pay. And while that is certainly a sizable fine for a company the size of Chenab Ltd, it is also not the kind that would destroy the company either.
Chenab Ltd's revenues peaked in 2009 in rupee terms, at Rs9,091 million. They declined by 2.6% in 2010, following which there was a very sharp drop of 50.6% to just Rs4,374 million 2011. And that was not the end of the pain. Revenue dropped by 40.4% again in 2012, to Rs2,607 million, and then again by 16.7% to Rs2,172 million in 2013.
What caused that sudden decline in the company's business? In his conversation with Profit, Kashif addressed that question only indirectly.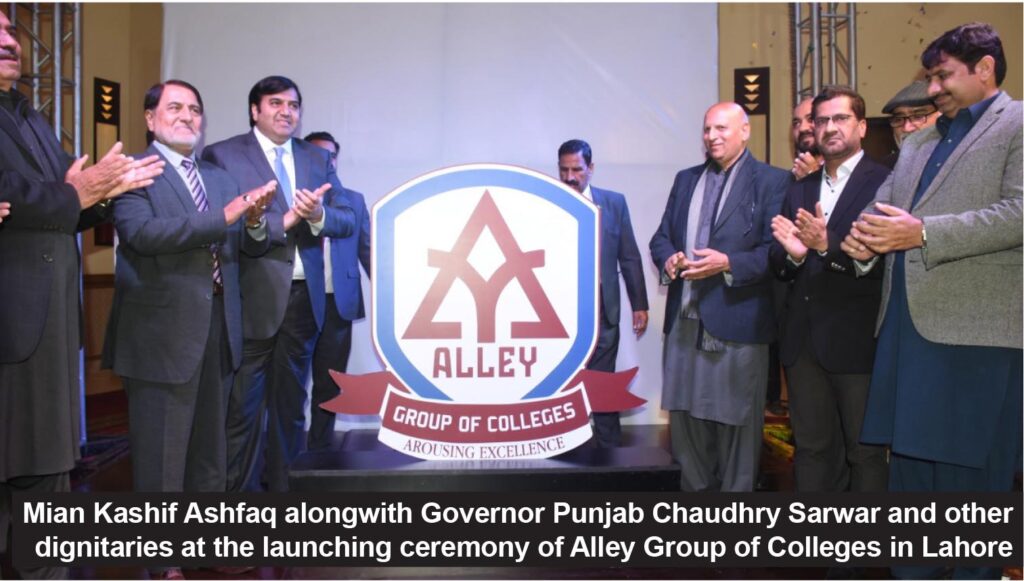 "Our sales started decreasing and secondly, we were facing the energy crisis and processing units were not getting gas. Followed by law and order and perception issues about Pakistan in the international market due to which Chenab Group could not sustain its business," he said.
That does not address the question: why did Chenab Ltd see such a sharp decrease in revenue from 2011 onwards? Heavy borrowing alone would not explain it: higher interest costs would eat away at profits, but would not directly affect revenues, at least certainly not in that drastic and sudden a manner.
And as for the problems with law and order, electricity, and the rest, those are all real challenges that would be tough to deal with, but they are also not unique to Chenab Ltd. The entire textile industry faces them. And while facing those issues, the industry as a whole had a very good year in 2011, growing revenues by 40.8% to Rs713 billion, according to a compilation of financial data of all publicly listed textile companies compiled by the State Bank of Pakistan.
Hence, Chenab Ltd cannot cite that as an excuse: everyone else was also facing those exact same issues and managed to do very well nonetheless.
So what else could explain that massive drop?
 Whispers of impropriety
Some industry observers – especially competitors of Chenab Ltd – allege that the company has engaged in financial impropriety, moving cash overseas to buy assets and hollowing out the Pakistan-based business in order to secure write-offs of the loans.
Kashif flatly rejected the allegations. "If we had done offshore investments or had moved our capital to offshore locations we wouldn't have been present in the country and negotiating with the government for restructuring of our debts," he said. "People who are involved in offshore investments, they sell the machinery, cheat banks, and save themselves. But we kept on trying for settlement because we wanted to run the Chenab Group again as 14,000 people are employed in it."

Although he rejected the offshore investment allegations, he added that the US market was huge and they had a lot of business there due to which they established an office there. "[Our customers in the United States] asked us to develop warehouse and office in US to cut their costs to minimize their expenses and they shifted the burden completely on vendors," Mian Kashif said. "They asked us to bring our products there, keep it in the warehouse and supply it locally," he added.
There were also allegations that the ChenOne stores in the UAE and Saudi Arabia continue to do brisk business, but the company does not repatriate its profits from  there to repay their loans. When asked about that, Kashif said that those stores are struggling as well. "We had five stores in Dubai but we are only left with one in Saudi Arabia. We had about three stores in Saudi Arabia previously and we faced losses there as well and we are only left with one store."
 Missed orders, and the banks close in
In his interview with The Express Tribune, Mian Latif said that the company missed orders from the United States because of issues with its electricity supply, caused by the unreliability of supply from the state-owned utility companies.
One other reason cited by the company for their woes: banks refusing to lend to them, particularly for working capital financing. While this may certainly be true, it is also a fact that banks have a vested interest in ensuring that the company is able to continue repaying its loans and would generally seek to avoid placing the company in a situation where the only solution to repaying its loans would be to liquidate the whole company.
Banks start restricting working capital financing generally when they do not have confidence in the company's management to be able to either generate enough cash flow from that financing to repay the loan, or they do not trust the management to repay the loan even if they earn enough money to do so. Neither of those reflects well on a company's management, and that is certainly an image that Chenab Ltd had to struggle with for several years.
Indeed, matters got so bad, that by 2017, one of the company's lenders, Saudi Pak Industrial and Agriculture Investment Company sued the company for repayment of its loans, trying to force a liquidation of its assets to be repaid, which resulted in the Lahore High Court ordering the company to shut down operations on June 20, 2017. Chenab owes Saudi Pak Rs357 million.
Chenab appealed that decision to the Supreme Court, which overturned the Lahore High Court's decision on January 8, 2019.
Now, however, it appears that the tide may finally be turning, particularly as the next generation of the family begins to take more control.
 The restructuring plan
On September 28, 2019 Mian Muhammad Latif through his counsel Advocate Salman Butt filed a civil miscellaneous application in the LHC, attaching a restructuring plan of the company, along with an instant application for grant of interim relief in the form of stay of operation of the winding up order, to restrain the joint official liquidators from proceeding further in the matter, and to allow the management of Chenab Group to take steps for rehabilitation of the spinning, stitching and weaving units of the company (Production Units).
Mian Muhammad Latif through his counsel submitted that he has a strong case against the liquidation order as they attached a letter from Habib Bank Ltd (HBL) – the largest bank in Pakistan and the biggest creditor to Chenab Ltd – in which they have confirmed that the restructuring of debts of the company is under process, and is being finalised, in following terms:
"We Habib Bank Ltd, confirm that we are in the process of finalising a term sheet for the restructuring of Chenab Ltd's debt and entering into a scheme of arrangement for the same. We have arranged legal and financial advisers for this purpose too. Up to now, Habib Bank Ltd, Bank of Punjab, Habib Metropolitan Bank and BankIslami have obtained internal approvals for the draft term sheet."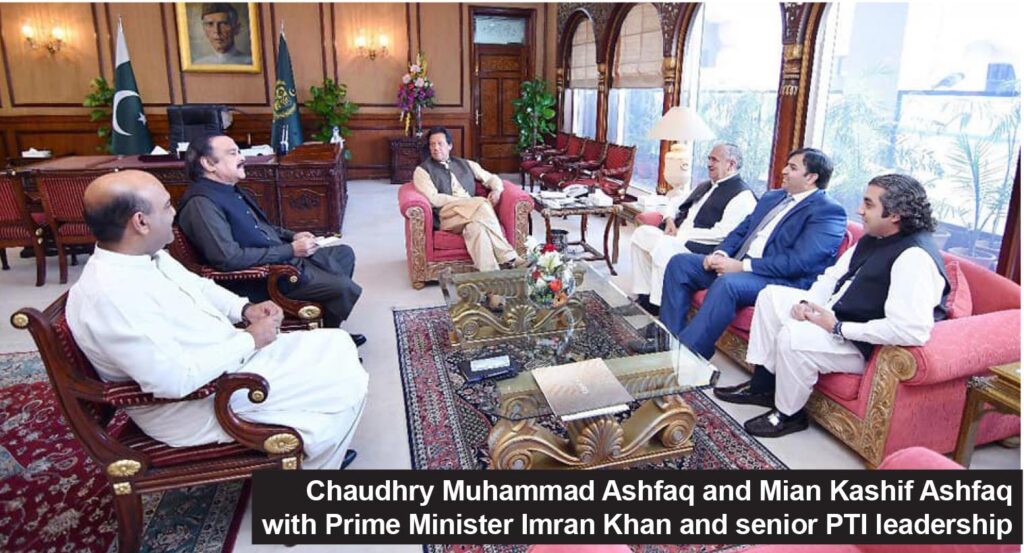 The HBL letter further reads that Allied Bank Ltd has also conveyed its verbal consent. However, their formal approval is in process.
"We are still awaiting the approval of the banks set out in the hereto. Once these approvals are received, we will execute this term sheet and proceed to finalise a scheme of arrangement in accordance with our counsel's advice," the HBL letter stated.
Chenab group's short-term loans from different banks and financial houses are Rs4,344 million whereas its long-term loans are Rs5,131 million.  It owes Rs1,739 million to Habib Bank, Rs1,366 million to United Bank, Rs1,227 million to Bank of Punjab, Rs844 million to Askari Bank, and Rs601 million to Allied Bank.
Apart from that the group owes short and long term loans another 17 banks and financial institutions including BankIslami, National Bank of Pakistan, Albaraka Bank, Habib Metropolitan Bank, Silkbank, Standard Chartered Bank, MCB Bank, Citibank, Faysal Bank, Saudi Pak Industrial and Agriculture Investment Company, Pak Oman Investment Company, First Punjab Modaraba, Pak Libya Holding Company, Pak Kuwait Investment Company, Orix Leasing and Orix Investment Bank, First Credit and Investment Bank and First National Bank Modaraba.
According to the plan of restructuring of Chenab Group's debt, the total debt of Chenab Ltd would be divided into two equal fresh loans i.e. Tier I Loan and Tier II Loan each comprising of Rs4.738 billion.  
The tier I loan will be paid in 30 quarterly installments (7.5 years) commencing from the date of sanction of the proposal. The tier II loan will be paid in 26 quarterly installments (6.5 years) commencing from the date of completion of tier I loan. 
Kashif shared that his family jointly holds 60.1% of the company. "To raise funds for meeting the working capital requirements, we brought an investor by disinvesting one-third of our shareholding in the company (20%) to this investor at the rate of Rs15.20 per share for a total consideration of Rs350 million."
Mian Latif through his counsel also agreed to sell some of the non-core assets of the company including open land comprising 42 acres in Khurrianwala Faisalabad, three houses in W-Block, Madina Town Faisalabad, one house in Y-Block, Madina Town Faisalabad, Office at Park Tower Clifton Karachi, weaving unit at Khurrianwala –Sheikhupura and spinning unit at Toba Tek Singh for an approximate consideration of Rs1355 million.
Mian Latif stated that 75% of sale proceeds – which are approximately Rs1,016 million – will be utilised towards the adjustment of debt while the remaining 25%, which is approximately Rs339 million, will be used to meet the working capital requirements of the company.
According to the plan, the initial working capital of Rs350 million will be injected by the new investor whereupon the banks will also be requested to provide an equal amount of Rs350 million for Exports Based Limits to meet the working capital requirements. 
The plan stated that on account of prevailing situation, the fact that the Chenab Ltd's operations are suspended since 2017 and in order to make the project economically and financially viable, the rate of markup on the rescheduled loan be reduced to 5% per annum. 
"The annual mark up on tier I loan will be started from the date of sanction of plan whereas the mark up to be charged at 3pc per annum for tier II loan for the first 7.5 years will be considered as contingencies in the future projections of the company and thereafter it will be accrued at 5pc after the payment of tier I loan," Mian Latif stated in his submission before the LHC. 
Mian Latif also mentioned that the mark-up of tier I and tier II will be accrued at 5pc per annum and will be paid within 3 years after the payment of entire principal amount. However, markup calculated at 3pc for tier II and total existing outstanding markup be waived off on successful completion of repayment plan of fresh loans.
Following which the LHC on December 5 last year, accepted the interim relief and the company is temporarily allowed, till the disposal of the main application, to resume the commercial operation and production units of the company. 
"Company shall keep this court informed of the developments in operations of the company by filing monthly statements through the official liquidators and finalization of the rescheduling plan and the scheme of arrangement," Justice Jawad Hasan announced in an open court on December 5, 2019.
Will it work?
The company appears to be clearly dedicated towards making the core business function, going so far as to sell off some real estate that – while technically owned by the company – is likely thought of by the Latif family as their family properties. That willingness to sell non-core assets to make the business work is likely what persuaded Habib Bank that Chenab's management is serious about resuscitating their business.
The issue, however, might be that the group is a little too distracted by other ventures. Kashif, for instance, spoke of the restaurants that he and the family are now invested in, including Sultan Basha, a newly constructed Lebanese restaurant in Lahore. They also acquired Urban Café, also in Lahore.
But the biggest venture of the group is likely to be "Alley Group of Colleges", which launched last week.
So which is it? Is the family dedicated revitalising Chenab Ltd, or are they going into the restaurant and education business? The answer will likely determine the extent to which the restructuring plan is successful.