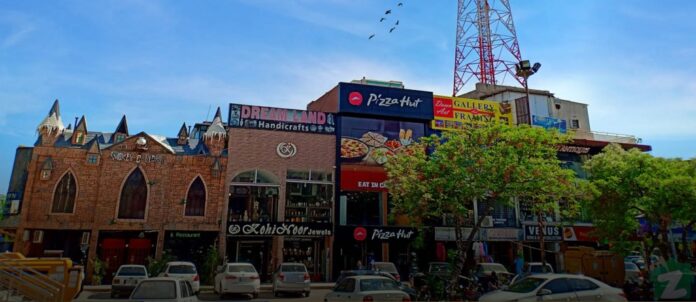 ISLAMABAD: Islamabad's high-end restaurants, bookstores and shops have been slapped with penalties over violation of labour laws.
According to sources privy to this development, the Islamabad Capital Territory (ICT) administration has imposed penalties on more than 100 businesses, including Chai Khana, Mr Books, Saeed Books, Pizza Hut and Chattha Restaurant, over noncompliance of minimum wage rate and other violations pertaining to working hours and rest intervals, maintenance of registers, appointment letters, bonuses, health and safety etc.
"On the directions of Islamabad Chief Commissioner Aamir Ali Ahmed, the ICT's Labour Department, under the supervision of Director General Syeda Shafaq Hashmi, imposed a fine of Rs115,000 on more than 100 businesses in Islamabad," an official confirmed.
Sources said the labour department officials, while inspecting businesses in different sectors of the federal capital, found that the owners of these businesses were not paying the minimum wage of Rs17,500 to their workers.
They said that the department has served challans to high-end hotels & restaurants, including Chai Khana, Mr Food, Sufi Shanwari Restaurant, American SteakHouse, Pizza Hut, Mindanos, Quetta Tea, Butt Karahi and Chattha Restaurant, Sitara Hotel, Hotel Alkaram, Ali Restaurant, Desi Accent and Royal Watch Gallery etc.
Similarly, fine has also been imposed on Mr Books, Saeed Books and Bake Well, Al-Sajjad Flour Mills and Taibah Steel Mills over violation of labour laws, sources added.
As per the government's labour laws, the minimum monthly wage for unskilled workers is Rs17,500. A labourer can work for six days with a total of 48 working hours per week.
According to data available on ICT's website, there are 247 factories, 4,005 registered shops and establishments and 92 marble units operating in the federal capital. However, it lacks information regarding the total number of registered skilled and unskilled workers.