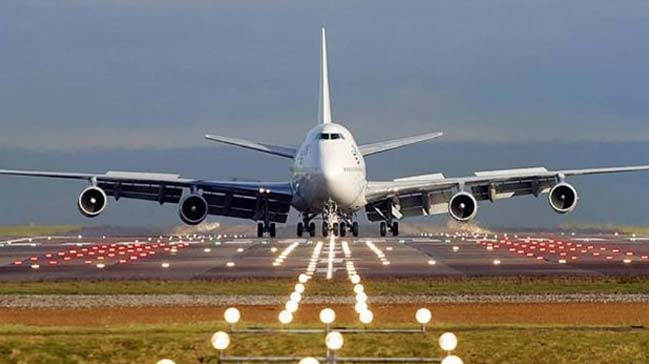 KARACHI: The Civil Aviation Authority (CAA) is looking at the possibility of suspending flight operations from 12 am to 6 am across the country due to rising electricity costs.
Businesses and investors in the aviation sector believe this is negative for the industry considering how this is sending a message to the international players that Pakistan cannot bear electricity expenses. While the government is trying to make 2020 the year of tourism, this will not help the situation.
Sustainable Tourism Foundation Pakistan President Aftab Rana said that the decision would have an adverse impact on the tourism industry. "Since most flights arrive and depart during the night, the decision would disrupt the operations of the airport. It will also lead to a crowded atmosphere during the day and would prompt international airlines to reconsider their decision of operating in Pakistan, thus directly impact the influx of tourists into the country," he said.
He urged the CAA to adopt innovative solutions such as solar energy instead of moving towards such a drastic change. "If this decision gets the government's approval, the prime minister's tourism initiative will surely go to waste," he added.
Sources said that while the aviation authority of the United Arab Emirates (UAE) charges airlines AED 80 per passenger at Dubai Airport, the charges are approximately equivalent to AED 360 at the Karachi airport.
This decision is likely to hurt the aviation sector as international flight carriers choose to avoid day-time flights from Pakistan as they usually pick up passengers from the region and bring them to the GCC hubs in time for day-time connecting flights onwards around the world.
Speaking to Pakistan Today, Abdul Sattar Khokhar, a spokesperson for the Aviation Division at the CAA, said, "Most international flights operate late at night and very few operate during the day. This move will not only burden the airport infrastructure but would also cause discomfort and inconvenience to the passengers."
"The authority is considering the proposal to balance out the flights and for this purpose, they have asked for comments from the operators after which they will make the final decision," he added.
Analysts believe that this setback to tourism targets will be further amplified due to the coronavirus cases reported in Pakistan. In order to meet the prime minister's vision regarding tourism, it is also expected that the CAA may ask for a subsidy from the government if airlines protest the suspension of night operations.
The CAA has also sent a letter to all airlines operating in the country, outlining the recent hike in electricity prices which has resulted in an additional burden on the CAA. This additional expense has prompted the authority to consider curtailing flight operations at all airports across the nation.
While the decision itself is under question, it will only be implemented after approval from the government.