LAHORE: Despite the government's ambitious agenda to build five million affordable houses in the next five years, it seems that the availability of affordable housing still remains a distant dream for lower and middle-income people in the country.
According to estimates, Pakistan is currently facing an overall housing backlog of 10.3 million housing units. Of the total, urban housing shortage is estimated to be around 3.4 million housing units, while rural housing shortage is over 7 million housing units.

Provincial data shows that housing shortage in Punjab is estimated to be around 5.5 million housing units, followed by Sindh (3.1 million housing units), Khyber Pakhtunkhwa (1.3 million) and Balochistan (0.5 million).
Article continues after this advertisement
In relative terms, Sindh has the highest shortage (57pc of current housing stock), followed by Balochistan (42pc), Punjab (40pc) and KP (37pc).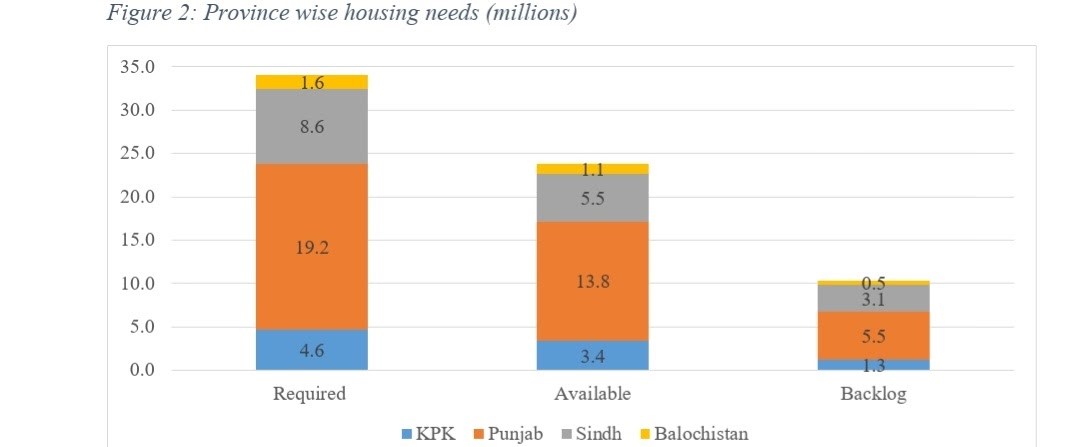 FUTURE NEEDS
According to sources, various factors determine the demand for housing in the country, including population growth, urbanization and economic development. Population in Pakistan is expected to touch 250 million by 2025 with an average growth rate of 2.4pc.
Sources expect more than 50pc of the population to be living in urban areas by 2040. Based on expected population growth, declining household sizes, rising urbanization, migration trend and replacement of existing housing units, it is expected that the housing demand will grow from 1.07 million housing units per year in 2020 to 1.24 million housing units per year in 2025.
They said keeping in view the current backlog of 10.3 million housing units, the future housing demand would increase from 11.4 million in 2020 housing units to 17.2 million housing units in 2025.
The demand is primarily driven by the economically weaker segments of the population, they added.