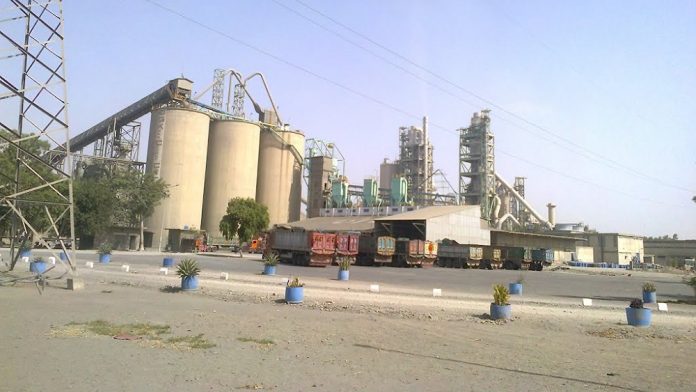 LAHORE: The Board of Directors of D.G. Khan Cement Company Limited (DGKCC) met on Thursday to review the company's performance and announce its financial results for the quarter ended March 31, 2020.
As per the financials, the company posted a consolidated loss after tax (LAT) of 1.073 billion for the quarter under review, as compared to a profit after tax (PAT) of Rs828.888 million during the same period of last year, showing a decline of 229.4pc.
The company's unconsolidated LAT for the quarter stood at Rs1.003 billion, as compared to a PAT of Rs883.011 million last year, showing a fall of 213.58pc.
For the first nine months (three quarters) of FY20, the company posted a consolidated LAT of Rs2.019 billion (loss per share: Rs4.22), as compared to PAT of Rs2.501 billion (earnings per share: Rs5.99) last year.
Similarly, the company's unconsolidated LAT stood at Rs1.850 billion in 9MFY20 as compared to a PAT of Rs2.625 billion in 9MFY19.
According to Shahrukh Saleem, an investment analyst at AKD Securities Limited, the results were better than market expectations.
Saleem said that the company's gross margins for 3QFY20 clocked in at 0.6pc when compared with 13.2pc last year, as retail prices of cement declined during the quarter while a drop in dispatches also led to lower utilization.
He continued that on a yearly basis, gross margins decreased by 16ppts as price competition among players in the north continued to impart its effect.
He said that selling and distribution expenses witnessed an increase of 22pc YoY while declined by 17pc QoQ for 3QFY20.
Saleem said that finance cost decreased by 3pc sequentially owing to lower borrowing where "we believe a decrease in interest rate by 0.75ppts towards the tail-end of 3QF20 must have also played a part".
He stated that tax reversals of Rs633 million provided solace to the company, decreasing loss before tax of Rs1.6 billion to loss after tax of Rs1 billion for the quarter.
"Despite near-term headwinds, we maintain a 'buy' stance on the stock with cement prices slated to improve in FY21 while ongoing preferential treatment being provided to the construction sector will support demand," he opined.
Meanwhile, Shankar Talreja, a senior analyst at Topline Securities said that DGKC has reported a loss of Rs2.3 per share in 3QFY20 compared to earnings of Rs2 per share in 3QFY19 due to erosion in gross margins by 16ppts YoY to 1pc.