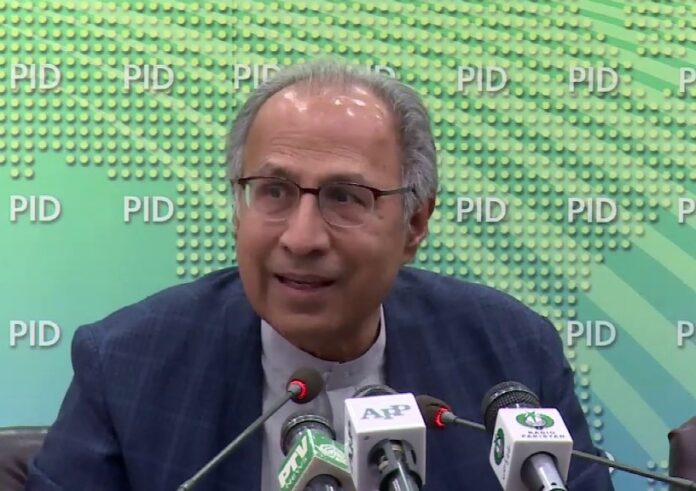 ISLAMABAD: Adviser to Prime Minister on Finance and Revenue Dr Abdul Hafeez Shaikh on Monday directed the Federal Board of Revenue (FBR) to submit regular reports to the Ministry of Finance (MoF) regarding its performance against the monthly targets.
The decision was taken during a meeting held at the MoF to discuss FBR reforms with Hafeez Shaikh in chair.
It was decided during the meeting that FBR would submit regular reports on revenue collection along with analysis clearly bifurcating growth patterns in various sectors.
The meeting decided that the FBR would also submit regular region wise reports to the Finance Division regarding refunds, new taxpayers, number of POS retailers and resolved complaints.
The meeting also decided that FBR would revamp its existing appellate structure.
It was further decided that FBR would make all out efforts to fully automate income tax refunds and regularly submit progress reports in this regard to the Finance Division.
Matters pertaining to simplifying income tax returns also came under discussion during the meeting. It was decided that FBR would simplify income tax returns on a sectoral basis.
Regarding monitoring of Regional Tax Offices (RTOs), Corporate Regional Tax Offices (CRTOs) and Large Taxpayer Units (LTUs), it was decided that FBR would submit regular reports to the MoF and provide breakdown of the monthly targets and performance along with trend analysis based on sectors.
The participants of the meeting also decided that FBR would make efforts to publicise its reform initiatives and progress related to them to the taxpayers through mass media.
It was also decided that FBR would also produce regular reports regarding smuggling at the country's borders while clearly indicating the quantity of the seized items. The meeting also agreed to strengthen FBR's Integrity Management Unit in order to promptly resolve complaints.
The meeting was also attended by Adviser to the Prime Minister (PM) on Commerce and Investment Abdul Razak Dawood, Adviser to PM on Institutional Reforms and Austerity Dr Ishrat Hussain, Finance Division secretary, FBR Chairman Muhammad Javed Ghani and other FBR officials.