Network and affiliate media agencies across Pakistan are gearing up for three grueling rounds in the upcoming Reckitt Benckiser media review worth Rs. 832.5 million ($5 million) for Pakistan, sources told Profit this week. A media review is an annual global pricing exercise consisting of three rounds and tends to extend to a fourth or fifth round if the pricing promised by competing media agencies is close. The Anglo-Dutch multinational consumer goods company will be announcing the final results during the first week of December 2020.
The media review will be overseen by the media team of Reckitt Benckiser: Zeeshan Ali, the global integrated media & digital communications lead in the United Kingdom; Urva Muhammad, the head of media and digital for the Middle East in the United Arab Emirates; and Shayan Ahmed, the media manager in Pakistan. This team declined to comment on the precise structure of the review, the means by which brand safety risks would be evaded, which media auditor is being used, and how the team would assess transparency in the media supply chain.
Reckitt Benckiser has only agreed to shortlist media agencies in Pakistan that are owned by an advertising network or are an affiliate of one. By this rule, the bid will be sought by PHD and OMD from the Omnicom Media Group side, GroupM, Mindshare, Mediacom, and Maxus on the WPP side, by Adcom ZenithOptimedia, Starcom, and Blitz Advertising on the Publicis Media side, Synite Digital on the Dentsu side, Media Axis on the Havas side, and Orient McCann from The Interpublic Group of Companies side. The rationale for only selecting a media agency under an advertising network or are an affiliate has to do with having the financial muscle, negotiating power, analytical tools, data, talent, and technology to execute seamlessly.
Given that Reckitt Benckiser has a strict policy to work with media agencies that do not have competing clients – such as Unilever and P&G – the open invitation to all the aforementioned agencies makes little sense given that GroupM works with Unilever and the parent company of Blitz Advertising operates Brainchild Communications, which is the media agency for P&G. Adcom ZenithOptimedia is currently the digital and social media agency for Reckitt Benckiser and winning the media account would mean that Adcom could eliminate the silos between indirectly competing media and creative agencies, opening room for better synergies.

A source told Profit that the $5 million media review is a detailed pricing grid managed globally where they have a gross rating point and reach requirements for each month on different audiences. The media agencies that bid for the account have to quote a cost per rating point (CPRP) for each brand each month. The brands are Cherry Blossom, Disprin, Gaviscon, Harpic, Mortein, Strepsils, Veet, Dettol Soap, Dettol Surface Cleaner, Durex, Bonjela, and Disprol. 
Sources competing for the bid told Profit the media review exercise and approach by Reckitt Benckiser is among the most robust exercises seen in the Pakistan market, second only to the one led by GlaxoSmithKline, which allegedly had KPIs built in the pitch for spot position, gross rating points (GRPs) achieved from spot positions, and benchmarking of planned versus actual GRPs against each media plan executed.
Global best practices when briefing the incumbent and competing media agencies
"Most of the businesses that are preparing for a review now are looking at their own internal operating models," said David Indo, the global CEO of ID Comms, a global management consultancy specializing in helping advertisers select a media agency partner. "There's going to be a greater focus on data and technology, on talent, and a greater requirement for strategic leadership from the agencies that will be competing for those pieces of business. There will always be a focus on cost – I think the bigger the pitches, we just can't get away from that. But, I think there will be a greater equilibrium between the requirements of advertisers to demand smart technology, smart data access, and talent with that of the commercial side of media."
Indo says that the obsession now should be around preparation, adding that teams that initiate media reviews need to have a really clear perspective on what they are looking for from a future media agency partner. He says that media teams should not be looking at a media agency partner that can fulfill requirements only in 2020, but a partner that can take the advertiser on the journey they need to be on for the next three years. 

"[It's important to be] really clear on what that agency scope is, what the KPIs that you're going to be setting the agency, but critically also is don't be greedy on the pricing," said Indo. "There is an addiction in the marketplace that pushes agencies to places – that frankly – they can't sustain those prices and it's a fools' gold. Nobody wins from that, so pricing, savings, value generation [are all] important components of modern pitches but don't be greedy."
Indo recommends that media teams be forthcoming and transparent with media agencies, telling them the value they are looking to extract, adding that media teams should tell the media agencies what savings they are looking to extract as part of the media review process. He added that when media teams are open and clear with the objective of the process, they will see how well the agencies respond to that as demand.
Global best practices in evaluating media agency performance
"Sensible advertisers realize that establishing a partnership relationship with their media agencies results in more productive media outcomes," said Indo. "[Advertisers need to find ways] of identifying clear KPIs by which they will evaluate their agency partners in driving that kind of value and ensuring that [the media evaluation] is conducted constructively, productively, and regularly [which] ensures that the relationship only builds with time and gets stronger."
By investing in monitoring and measuring the relationship with the media agency, marketers gain insights which can lead to open and honest discussions, which is among the most powerful ways to rebuild the trust between advertiser and agency. As reported in a media in-housing report by Profit, a timeline of studies, reports, surveys, and investigations from 2012 to date created a rift in the trust between the media agency and the advertiser.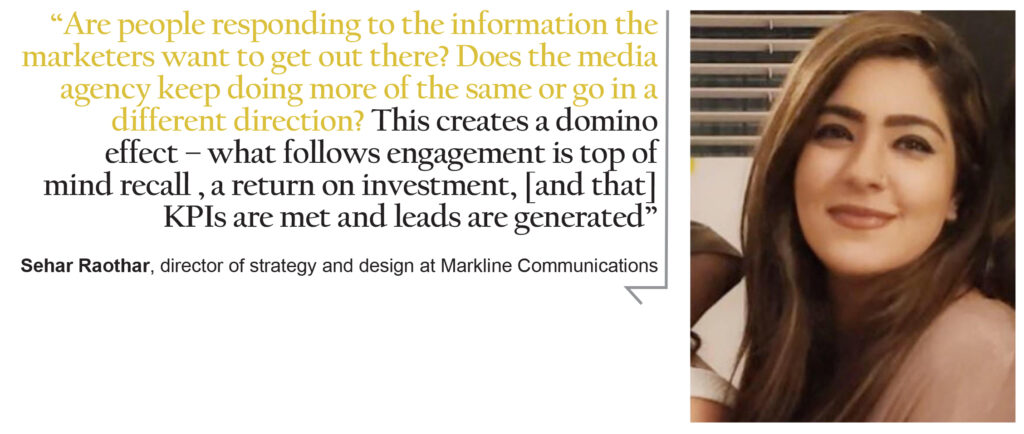 "The data that you can get by performing agency evaluation – if it's 360 – allows the advertisers' behaviors to improve as well because you're getting the feedback from the agency and frankly agencies do know what good client behavior looks like," said Tom Denford, CEO of ID Comms in the US. "[Advertisers can use that information to] incentivize the agencies' behavior – take data from an agency performance assessment and link that to a financial outcome or financial income for the agency. Link some of [the media agency income] to performance evaluation."
Denford added that those media agencies that invest in the client relationship with their advertiser measure it and create these kinds of forums find that in the long term they can avoid pitches – which is expensive – and the subsequent possibility of losing a client after a media review.
"Companies are turning to media agencies for creative ideas, social media management, advertising automation, and business metrics that go beyond media measurements," said Sanya Shahid, the corporate director of marketing at Avari Group. "With such rapid changes in the marketing environment, the challenge is to stay abreast with technological developments, and the role of media agencies has become more important than ever for clients to use technology for real-time operations, turn data into actionable insights and turn the focus towards metrics that drive media effectiveness."

Sehar Raothar, the director of strategy and design at Markline Communications told Profit that marketers in Pakistan want media agencies to eliminate all the apprehension and confusion of media by focusing on the fundamentals, through focusing on engagement. 
"An effective media agency effort shines through with the right engagement tools used for the target audience," she said. "This is a great metric to track the effectiveness of the media agency. Are people responding to the information the marketers want to get out there? Does the media agency keep doing more of the same or go in a different direction? This creates a domino effect – what follows engagement is top of mind, return on investment, [and that] KPIs are met and leads are generated. Therefore keep it simple and understand how creatively is the media agency engaging with the target audience."