This is a piece of speculation. For any of our readers that would frown and nod their heads in disapproval after reading this story before sending us tweets and emails about this being speculative, we thought we'd get that out of the way. Nothing has happened, there has been no major change at the Pakistan International Airlines (PIA) that has prompted us to write this, and there is nothing that would indicate something is in the works. 
However, that does not mean we cannot wonder. The acquisition of India's national airline by Tata has proven to be a poignant moment in Indian history because after decades Tata has gotten back something that they have started in the Indian subcontinent. And while it is a moment that might make for a movie, what we are thoroughly fascinated with is how different the journey of Pakistan's national airline has been from the journey of India's national airline, given the very similar beginnings that the two had. 
Of course, this is a rabbithole that has no end. There are countless ways in which India and Pakistan were on the same footing at the time of partition and even more countless ways in which the two countries have deferred and gone in different directions on so many different subjects and issues. Different industries and businesses are no different. That's why we at Profit generally try to avoid comparisons to India, because there would be no end to it. 
But every now and then a proposition is too tantalizing to miss out on. Why has the PIA not had a similar trajectory as the Indian national airline? For this, we will look at two things – the first being a brief history of the airline industry in India, and how it came to where it is today, and the second being why something similar cannot happen to PIA, and even why it will be very difficult to privatize it at all. That is why we are putting side by side a brief history of Air India and a brief history of the Pakistan International Airlines. There are many lessons to be learned from these two airlines, the latter of which saw glory and then caused its own downfall. What were the similarities and differences in their origins, how did they operate differently, and could they have similar trajectories in the future? The short answer to that last one is no, but the journey to getting to that answer is one illuminating ride.
How Air India began and grew
Headquartered in New Delhi, Air India's saffron tail with a bursting sun is not a particularly common or famous sight. It does not evoke the same kind of acclaim that the tail of Emirates or Qatar or other famous airlines evokes. Yet it has been around for a very long time, and it has gone through a lot to get to the stage it is at today. 
Article continues after this advertisement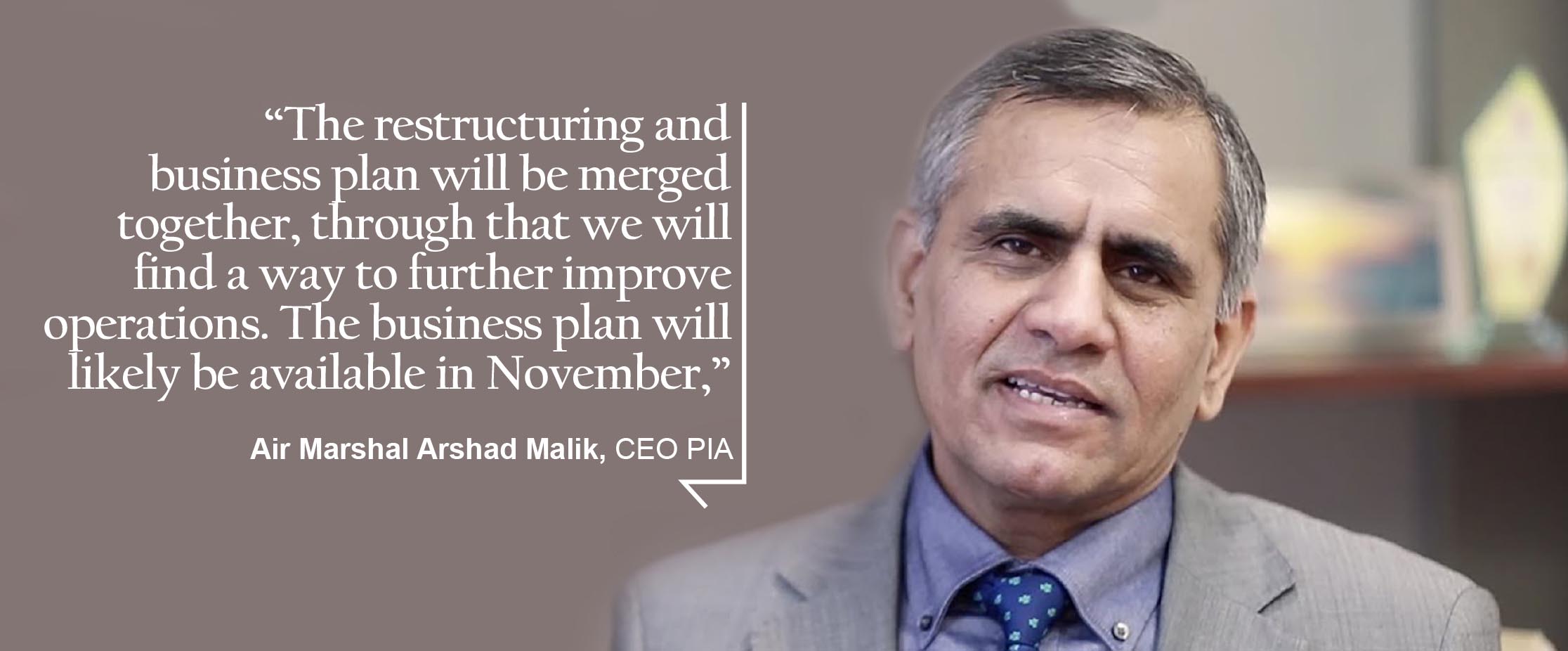 The company is currently owned by Tata Sons. The interesting thing is that when Air India was founded in 1932, it was also owned by the Tatas and was in fact not named Air India, and was called Tata Air Service. However, the Tatas owned the airline for about 15 years, and have only come to acquire it again recently. The airline was founded by J. R. D. Tata as Tata Airlines in 1932. Tata himself flew its first single-engine de Havilland Puss Moth, carrying air mail from Karachi's Drigh Road Aerodrome to Bombay's Juhu aerodrome and later continuing to Madras. 
An industrialist, entrepreneur, and an aviator, Tata had won a contract to carry mail for Imperial Airways, a British commercial airline. And on that first mission which Tata flew himself, the then Karachi Drigh Road Aerodrome is now the Jinnah International Airport. Later on the airline launched its domestic flight operations and renamed the company to Tata Airlines. During the Second World War, the airline helped the Royal Air Force. Following that, in 1946 the company became a publicly listed company. In 1948, a year after independence from British Raj and the partition of the subcontinent, 49% shares of Tata Airlines was acquired by the Government of India.
The takeover, however, wasn't exactly pleasant business. The government of India passed the Air Corporations Act in 1953 through which they purchased a majority stake from Tata Sons for Indian Rupees 2.8 crore. J. R. D Tata, however, continued to serve as chairman until 1977. The airline was renamed once again making it Air India International Limited, which made international flights. Indian Airlines, an airline formed through restructuring, undertook domestic operations. Air India International kept adding international destinations and also had the privilege of being the first Asian airline to induct a jet, i.e. Boeing 707-420.
The name was changed once more to just Air India, cutting out the international because it felt like a mouthful. Air India also became the first airline to be an all jet airline. Years later, in the early 2000s, talks first arose of re-privatizing Air India. Over the years, the national carrier had not been doing too well. In the backdrop were corruption cases against the then managing director, Michael Mascarenhas, which had been initiated by the Ministry of Civil Aviation which eventually resulted in him getting suspended.
In 2004, Air India launched Air India Express as a subsidiary. Air India Express was a budget airline for short distance international flights to the Middle East and other countries in Southeast Asia. Air India, operated on long haul international routes, and Indian Airline operated on domestic and short haul international routes. 
To keep track of the changes, the original Tata Airlines had now split into three different airlines with three different names with the same parent, until 2007, when Air India and Indian Airlines were merged to form Air India Limited.
Not so smooth sailing for Air India
However, if we talk about finances, the airline wasn't doing so well. The combined losses for Air India and Indian Airlines were approximately $100 million. Following the merger, things didn't get better and losses climbed to $960 million by 2009. Massive debt had accumulated which resulted in the State Bank of India calling for the sale of four aircrafts for around $18.75 million. That didn't stop the debt from growing, debt clocked in at $5.7 billion in 2011. The airline wasn't running profitably either and had a $2.9 billion loss in 2011. As a result of which the airline even requested money to pay off its debt from the government. In order to get things on track, it went on a cost saving spree which included shutting down hubs and ending flights on less lucrative routes.

The plan was to head for partial privatization of the airline by 2012.The airline also reached out to banks for external commercial borrowing and bridge financing. In 2013, things got somewhat better with the airline managing its first positive EBITDA and 20% growth in its operating revenue year over year.
Time to go private once again
The Indian government really didn't have a choice when it came to selling the airline. It was costing taxpayer money and it cost approximately $2.6 million every day to run the airline. The service standard, the aircraft utilization was low, revenues were dismal and the perception in the public eye was far from flattering. Sound familiar? That is partly why we are even posing this question of wonder, because Air India seemed to be in the same kind of boat as PIA. 
In 2017, the Indian Government got serious about the privatization, approved the privatization and set up a committee. Many government officials believed privatization was essential for the survival of the airline. The government put out an Expression of interest to sell 76% of Air India which also included Air India Express, along with a 50% stake of AISATS which is a ground handling joint venture with Singapore Airport Terminal Services. The new owner of the airline would also have to deal with debt worth $4.4 billion and put forward a bid before 2018. Pretty sure you can tell that no one was interested in buying an airline that had massive debt.
The government gave it another try in 2019. This time, however, they decided to go all in and sell it all, meaning a 100% shares of Air India and Air India Express including 50% stake of AISATS. The EOI was issued on January 27, 2020. To make the airline seem more lucrative, the government set up a Special Purpose Vehicle to take on the debts and liabilities. As a result of which, anyone who bought the airline would have to deal with $4 billion less debt and liabilities than they originally would have to.
The government had to re-issue tenders for selling the airline in September 2021. Spice Jet, an Indian airline through a consortium, was interested in buying the stakes. However, Tata Sons, the original owners of the company were in the running too.

On October 8, 2021, Tata Sons was able to buy 100% of Air India, Air India Express and 50% of AISATS for $2.4 billion. Tata Sons used Talace Private Limited, an SPV for this transaction. Tata Sons has taken over approximately 25% of Air India's debt. In numbers, it has taken over 15,300 crore Indian Rupees worth of debt out of a total of 61,562 crore Indian Rupees.
Back with the fam
After 68 years in the control of the government which had taken the airline under Jawaharlal Nehru's government through nationalization, Air India was back in the family. The airline is now in the hands of the founder's family. "Welcome back, Air India" tweeted Ratan N. Tata in a Bollywood-esque reunion manner where a long lost son returns home. While Ratan and JRD are not from the same branch in the family tree, they were close and of course operated in Tata Sons. While Tata Sons did not have Air India to call their own for all these years, they set up a joint venture with Singapore Airlines which didn't work out. A second attempt was made in 2012 and Vistara, a domestic airline was launched. This means the Tatas are well aware of modern airline business.
But why would anyone buy Air India?
The airline has a fleet of more than 130 aircrafts, has more than 4,400 domestic and 1800 international landing and parking slots at domestic airports and around 900 internationally. The airline also makes more than two-thirds of its revenue through international flights.
The airline also has fixed assets such as land, buildings and planes worth more than $6 billion. In addition to which, it also is the proud owner of an ashtray designed and gifted by Salvador Dali amongst 40,000 other pieces of art and collectibles.
The Indian market, considering its size, is vastly underserved. This means that there is a strong chance of growth for airlines. With passenger growth of around 20% in India each year, Air India seemed like a nice investment for the Tata Group.
Can this happen for PIA?
PIA, or Pakistan International Airlines is Pakistan's flag carrier. It was founded in 1946 at Calcutta, before the partition of Pakistan. Muhammad Ali Jinnah was had thought Pakistan would need their own airline and therefore requested help from Mirza Ahmad Isphani who was a Bengali businesnman. Along with Adamjee Haji Dawood Bawany, a businessman, activist in the Pakistan Movement and the founder of the Adamjee Group, Isphani put up the money that would be needed to financially fund the airline project. Orient Airways, was thus registrerd as the first and only Muslim owned airline in the British Raj. In June, just a few weeks shy of partition, Orient Airways began its operations. Pakistan's founder Muhammad Ali Jinnah supported Orient Airways established in 1946 with a personal equity participation by buying airline shares worth Rs. 25,000.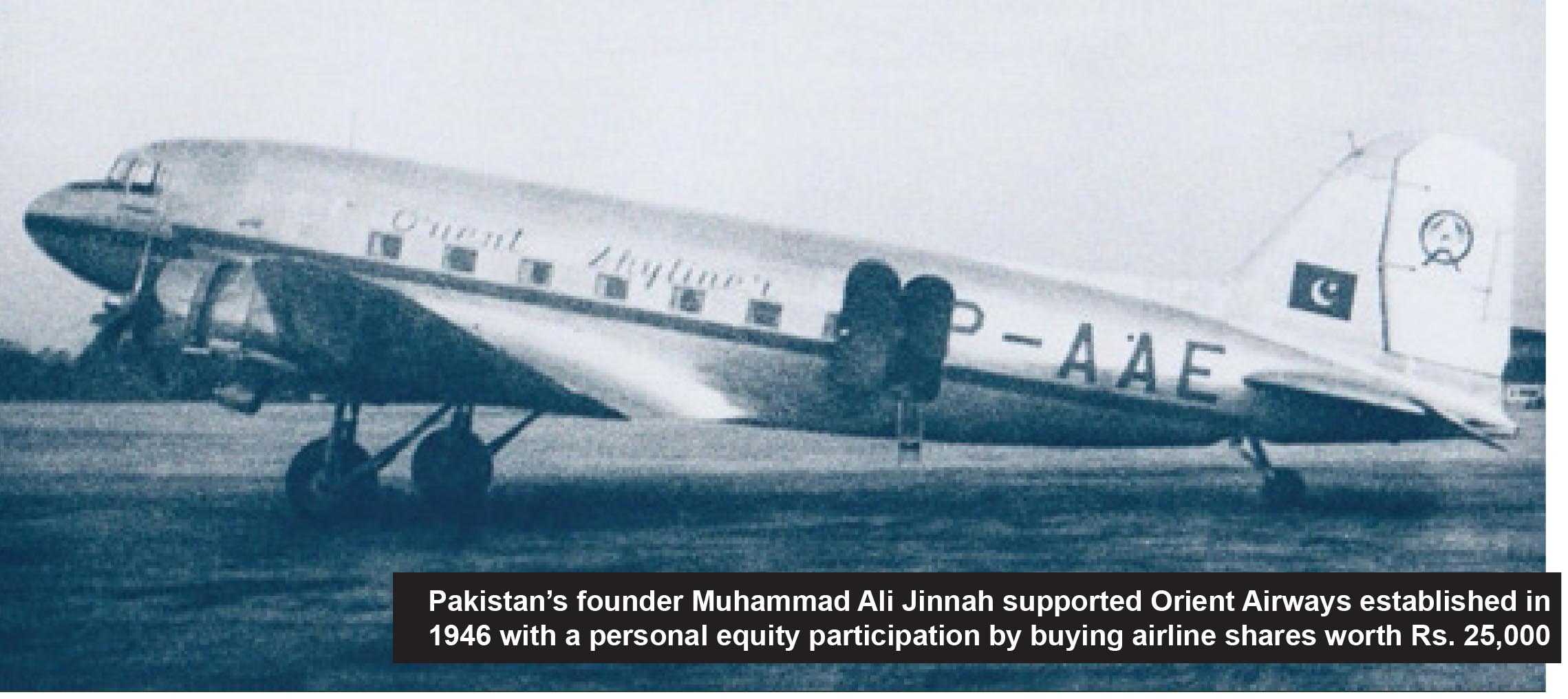 After partition, Orient Airways began relief operations and flew routes between East and West Pakistan. Commercial traffic wasn't as expected because British Overseas Airways Corporation (BOAC) and two other competitors were given rights to fly passengers between East and West Pakistan. This continued till 1953. The government of Pakistan had to pick up the losses through subsidies for purchase of three aircrafts worth Rs 25 million. The aircrafts, however, were registered to the government's newly established subsidiary Pakistan International Airlines. This was a department working under Pakistan's Civil Aviation Authority. The operation and maintenance of the three aircrafts was PIA's responsibility.
Pakistan International Airlines Corporation (PIAC) was formed through a merger of PIA with Orient Airways in 1953. Following this merger, the government of Pakistan assumed financial control of the airline and Orient Airways retained its name. The chairman of Orient Airways became the CEO of PIA.
In 1955, however, Orient Airways and PIA were formally merged together under the Pakistan International Airlines Corporation Ordinance, 1955. That is also when the airline launched its first international route from Karachi to London. In the 1960s, the airline was financially profitable for the first time. PIA expanded its fleet and destinations. It even made a world record for speed for a commercial airline route which is still held by PIA. PIA was having a ball, performance was great, the airline was respected. The uniforms were changed through a competition. The winning entry came in from Hardy Amies, an English Fashion designer and also a Royal Warrant holder as designer to the Queen.
PIA continued adding routes and increasing its profitability. And minus a few hijacking attempts, everything was swell. In the late 1970s, the PIA also started providing technical and administrative assistance and leased aircrafts to foreign airlines. These include names like Air China, Air Malta, Philippine Airlines, Somali Airlines, and Yemenia. The airline also set up a subsidiary providing hotel management services in the UAE, a cargo handling station at Karachi Airport, duty free shops, and other services.
The airline staff grew to around 24,000 by 1981 making it the highest ratio of employee to aircrafts in the world. Despite reducing staff to 20,000 by 1983, PIA continued to have the highest. ratio in the world. This was also around the time that structural changes were kicked off. PIA operations were decentralized between new departments. This somehow boded well for the airline considering it reported its highest profits in 1981 following which the profits kept on growing. PIA then played a significant role in establishing Emirates airline in 1985, which some say proved to be equivalent to shooting one's own leg.
The PIA then faced turbulence in its operations in the 90s when it had to deal with operating losses and liquidity problems due to pressure groups within the organization. There were frequent pilot strikes, vendor issues, over staffing, and of course political influence and interference in the day to day running and decision making of the airline. The open skies agreement signed in 1993, however, proved to put more pressure on the financial performance of the airline as 12 private airlines were allowed to operate domestically in Pakistan. To add to that, in the early 2000s, with the Afghan Airspace closed due to the war in Afghanistan, PIA faced problems with its operations.
However, a new management coming in and restructuring of the airline resulted in PIA becoming profitable once again by 2003. This was done through bringing costs down. This was not long lived because by 2011, PIA once again became unprofitable and in need of government subsidies. This was due to greater competition from middle eastern airlines, corporate mismanagement, over staffing and rising fuel prices. That is when privatization talks began. However, protests broke out.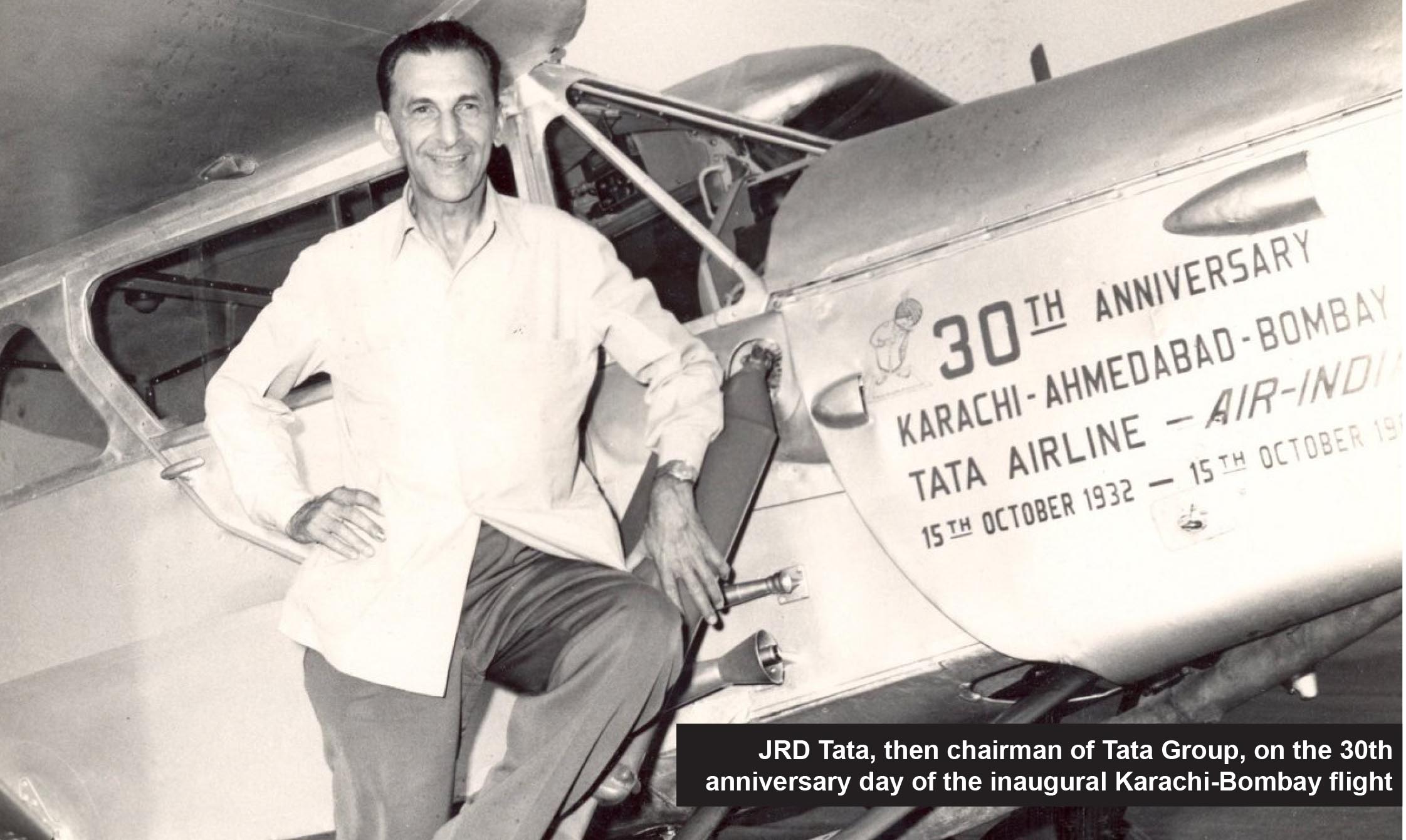 Moreover, debt kept growing and requests for government bailouts were needed to continue operations. Things did get better in 2019 when better routes were launched, loss making routes were cut back, cargo operations were increased, and employees were made redundant. Then, COVID-19 hit and the aviation industry around the world struggled like it had never before. PIA, however, undertook a number of relief flights to bring back home stranded citizens from lockdown countries. In the meanwhile, PIA also had to deal with a pilot licensing scandal resulting in international bans.
Privatization for PIA?
As of late the company is majorly owned by the government with a 86% stake, the remaining 14% lies with private shareholders. The airline remains under the administration of the Aviation Division and is managed by the President, CEO and Board of Directors
Privatization plans began in the 1990s due to persistent losses. The plans, however, were never implemented. The airline, however, began privatization of services through outsourcing non-core businesses such as catering units, ground handling, and engineering. Nothing really worked out with privatization plans beyond that considering the airline name was dropped from the privatization list in 2009.
In 2013, efforts to privatize were renewed. The plan was to sell 26% stake of the company to investors. However, this plan was dropped due to heavy protests by the airline union. In 2018, with Imran Khan's government coming into power, the decision to privatize the airline was reconsidered. The administration thought it would be better to make the airline profitable through a change in management.
Would anyone even buy PIA?
Truth be told, the airline has massive debt accumulated over the years which no one would want to take on. In addition to that, PIA also faces the problem of capacity dumping by Middle Eastern Airlines as a result of the open skies agreement with the UAE. To top it off, dealing with unions and the power that they have demonstrated in the past also proves to be a deterrent.
Keeping all this in mind, it is highly unlikely that someone would want to swoop in and buy the airline. The Isphani and Dawood family that helped set up the airline aren't as big as they were back in the day. Moreover, it is not like Air India, where the Tatas controlled the airline for a long enough time.
Can PIA ever be privatized?
In the case of Air India, the Tatas came in to buy back their airline when the government took care of the debt. Something similar can happen for PIA, however that requires major restructuring to deal with the legacy liabilities.
The solution had been originally floated around and approved during PM Nawaz Sharif's government. It was simple, in 2015, the government had decided to convert PIAC into a company through legislation. In April 2021, the plan was revisited under the guidance of Dr Ishrat Hussain, whereby the origination would be divided into two companies and the staff would be slashed by 25%. This would result in the amortization of Rs 457 billion worth of liabilities by 2023. The ECC also agreed to absorb Rs 202 billion of the liabilities as federal government equity in PIA as a non-cash transaction.
"The restructuring and business plan will be merged together, through that we will find a way to further improve operations," says Air Marshal Arshad Malik, CEO PIA. He also states that the business plan and restructuring is necessary if PIA is ever to be privatized in the future. "The business plan will likely be available in November," says Malik. Even with a business plan out, the likelihood of it going through is slim considering how political decisions relating to the airline get.
To answer briefly, PIA and Air India are two different situations. They have a lot in common considering legacy liabilities, receiving government subsidies, and operating in losses. However, the fact that PIA was never privately owned by a family is a major difference. Moreover, the fact that there is no business family big enough to take on PIA such as the Tatas is also an important thing to note.
Moreover, with capacity dumping a problem within Pakistan, why would anyone want to take on global giants as competition. Especially keeping in mind the negative perception PIA already has. When you buy a company, you also buy its goodwill. With a number of aircrashes over the decade, fake degree scandal, bans internationally, and terrible public perception – why would anyone want to burn their hard earned cash to bring glory to the nation's name again? It makes no commercial sense. Moreover, with the government pushing the aviation sector, it is rather easier to just set up your own airline.