Last year, Attock Petroleum recorded its lowest net profit in over seven years, at just a little over Rs1 billion, or 0.51% of sales. And yet, fast forward to fiscal year 2021, and Attock's net profit jumped an eye-catching 390% to Rs4.9 billion. What makes this even more remarkable is that during the same period, overall sales actually fell from Rs201 billion to Rs188 billion.

So, what gives? First, some history: Attock Petroleum limited is recognized as an oil marketing company. It is an integral part of the vertically integrated Attock Oil Group of companies. It has a broad product portfolio consisting of lubricants, industrial and commercial fuels; marketing and supplying fuels to the armed forces, manufacturing industry, power producers, government/semi-government entities, FMCG companies, the developmental sector, and agricultural customers.In terms of shifting consumption patterns, industrial and economic activity, international oil prices, the pricing mechanism for petroleum products in the country, government policies such as furnace oil curtailment, power sector merit orders, and so on, there has been a lot going on in the sector. 

Attock Petroleum had had an unpredictable last few years, to say the least. It started off strong in 2014, due to volumetric growth in retail fuels and peaking furnace oil consumption in the power sector. 

Article continues after this advertisement
That year, Attock petroleum was able to increase its market share from 9.3 % in fiscal year 2013 to 10.1 % in fiscal year 2014.. The growth in the retail sector continued in fiscal year 2015 as oil prices continued to decline and the economic activity burgeoned. However, lower oil prices also brought inventory losses and affected the liquidity position of the downstream oil marketing companies. Attock's market share increased slightly from 10.1 % in fiscal year 2014 to 10.4 % in fiscal year 2015. Higher oil prices resulted in inventory gains in fiscal year 2016, which resulted in an increase of revenues. The phase-out of furnace oil, on the other hand, had a negative impact on the company's overall volumes. As a result of the poor margins, Attock lost market share in its attempt to limit exposure in furnace oil.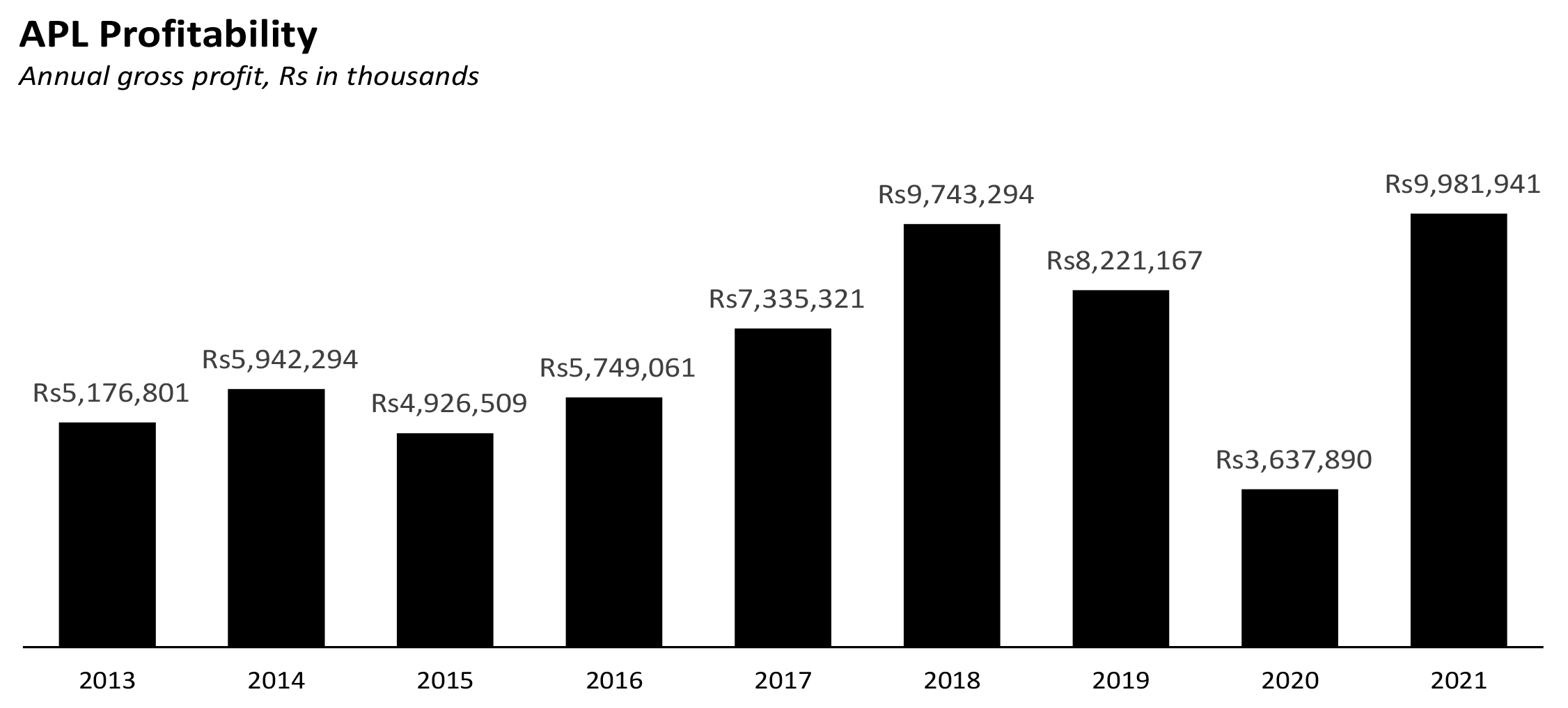 Attock petroleum's revenue increased significantly in fiscal year 2017, owing to increased volumetric flows, particularly diesel and petrol sales, which had a positive impact on the bottom line. Overall, Attock's earnings increased by 38% year over year. In fiscal year 2018, Attock maintained its income growth as petroleum prices remained high and volumes increased. During the year, better gross margins were achieved because of increased sales volume and inventory gains due to the positive pricing trend of petroleum products.

During the period 2016-19, sales revenue consistently rose and peaked in 2019, when Attock Petroleum recorded its highest sales revenue in the period under review.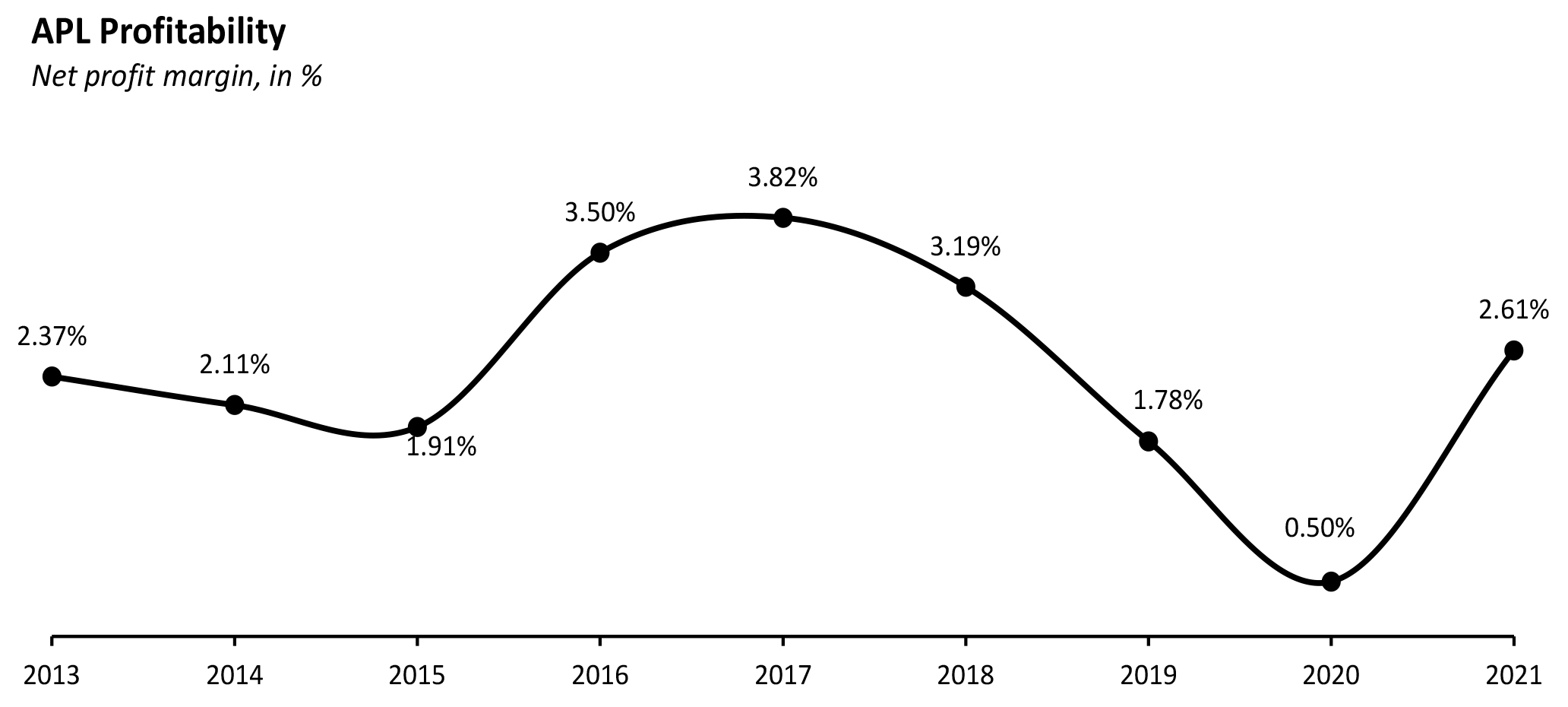 However, during the same time from 2017-20 the net profit margin took a nosedive from 3.82% in 2017 to 0.50% in 2020. Likewise, net profit fell by 81% to Rs 1 billion from Rs 5.2 billion 2017. High costs, the depreciation of the rupee coupled with a volatile oil market causing a steady decline in profitability.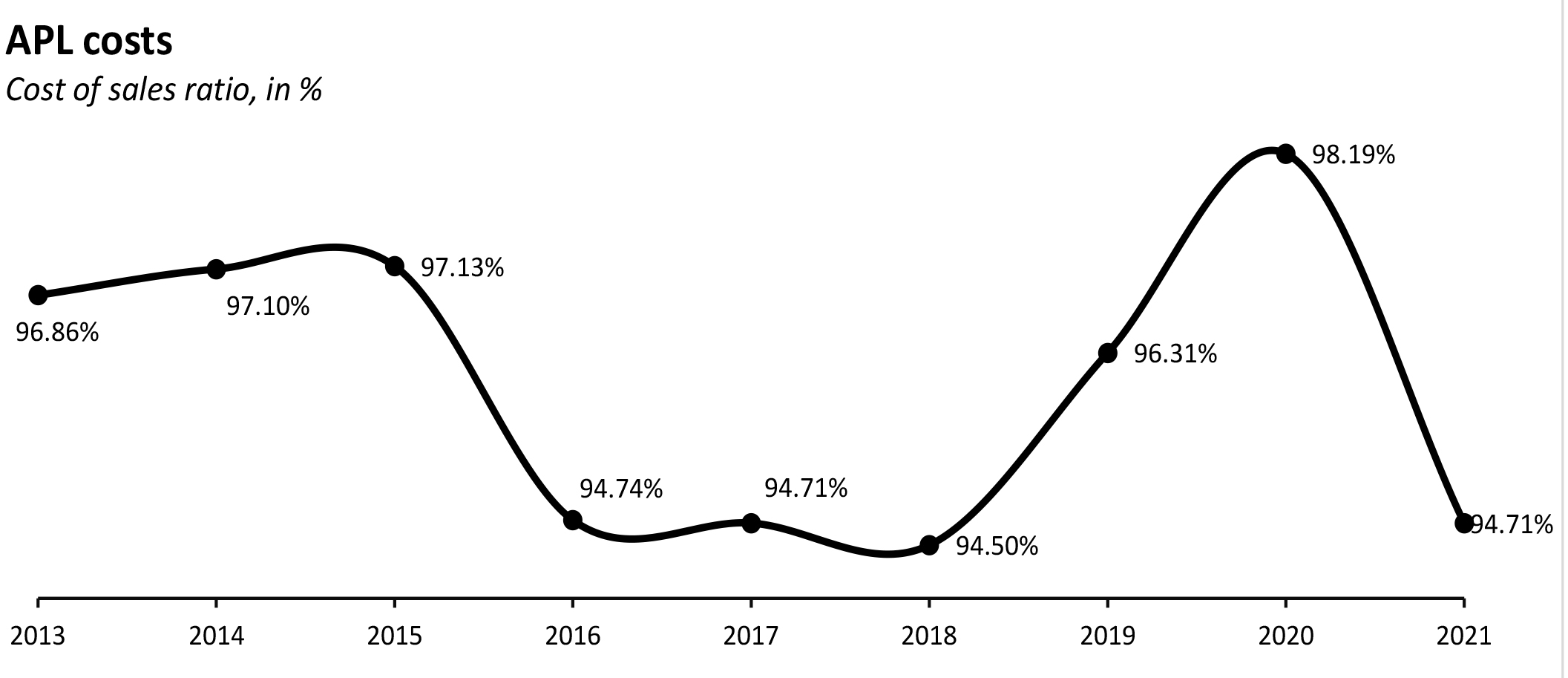 Many sectors, notably the OMCs, had a rough year in fiscal year 2020, owing to demand destruction. Attock's earnings fell to Rs1 billion, a level not seen for at least a decade. Profit erosion due to inventory losses from lower petroleum product prices in the country versus international prices, as well as a drop in volumes, proved to be major obstacles. Apart from the weak topline and higher inventory losses, a rise in finance costs due to high interest rates, decreased other revenue, and lower associated profits all contributed to the bottom-line decline.

But 2021 is a different story.. The sector also saw some demand recovery with the relaxation of the lockdown and limitations, as well as an increase in the volume of petroleum products sold by enterprises. This in particular benefitted Attock Petroleum, as the financials show.In spite of the fact that the overall sales revenue has declined by 6% from fiscal year 2020, the profitability in comparison has skyrocketed, net profit margin rising by nearly 2% and the overall net profit increasing at an exceptional 390%.Increased prices, paired with efficient inventory management, better margins on imported and deregulated petroleum products, lower operational expenses, and sound decisions by the management, resulted in increased gross profit. During fiscal year FY2021 Attock recorded its highest gross profit over the course of the last nine years at Rs 9.98 billion, up by record breaking 174% for the company from the previous year at Rs 3.6 billion.