"We come from very humble middle class families. We used to save up all year to travel within Pakistan but now we get travel for free even internationally. UAE has become like our second home and we have officially established our business there. Now we even have really good friendships in all the countries we go to for work," says Rizwan Takkhar, who runs a photography business with his wife Palwasha Minhas.
Such a lifestyle would be familiar to consultants or diplomats with fancy university degrees, but Minhas and Takkhar are none of these. In fact, both of them are college dropouts who found their rags to riches story in the wedding photography business in Pakistan. 
Pakistanis take knot-tying seriously. From food to guests to decor to clothes, everything is a careful curation and a project of a lifetime. Consequently, Pakistani matrimony is a serious business. You can not invest poorly in it and definitely can't keep the business (the marriage) to yourself only. What's the point of grandeur if it's not a spectacle for the public? Pics or it didn't happen! 
The big bucks
There are a few problems in calculating the size of the pie when it comes to the wedding industry. For starters, we will go out on a limb here and say that the wedding industry is in fact one of the biggest industries that there are in Pakistan. However, this is not one holistic industry like steel or cement. It is an amalgamation of many smaller businesses and sectors. Just think, for a second, about what goes into the average Pakistani wedding.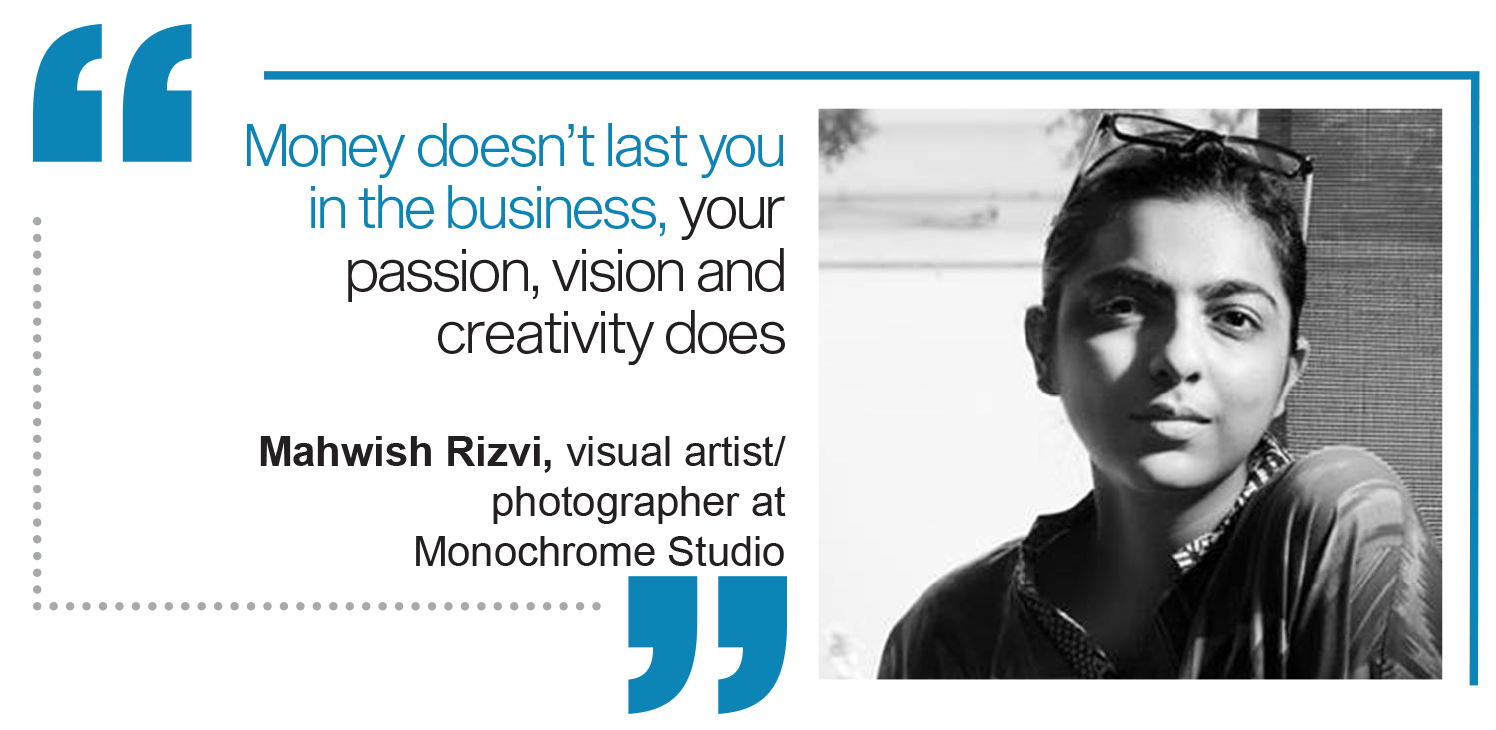 Article continues after this advertisement
At the very core you have the venue and catering. On top of that, you can then expect the decor and flower arrangements. Then you have the clothes that the bride, groom, and guests wear to the events. And then there are the little details like cards, gifts, makeup, event planning and mithai. By the time all of the additions are made, it ends up being a pretty heavy bill — a massive flux of economic activity all directed by matrimony. 
There is very little data for how big the industry is in Pakistan, but a peak across the border gives us some insight. In India, About 60,000 crore worth of jewellery is bought every year for weddings, 5000 crore worth of hotel rooms are booked every year, and about 10,000 crore worth of apparels are bought every year. In 2016, Rs. 3.68 trillion was the estimated business the Indian wedding market made, according to a KPMG report. A more recent report from this year has indicated that the wedding industry is in fact the fourth largest industry in the country — competing with the likes of steel, textiles, and energy.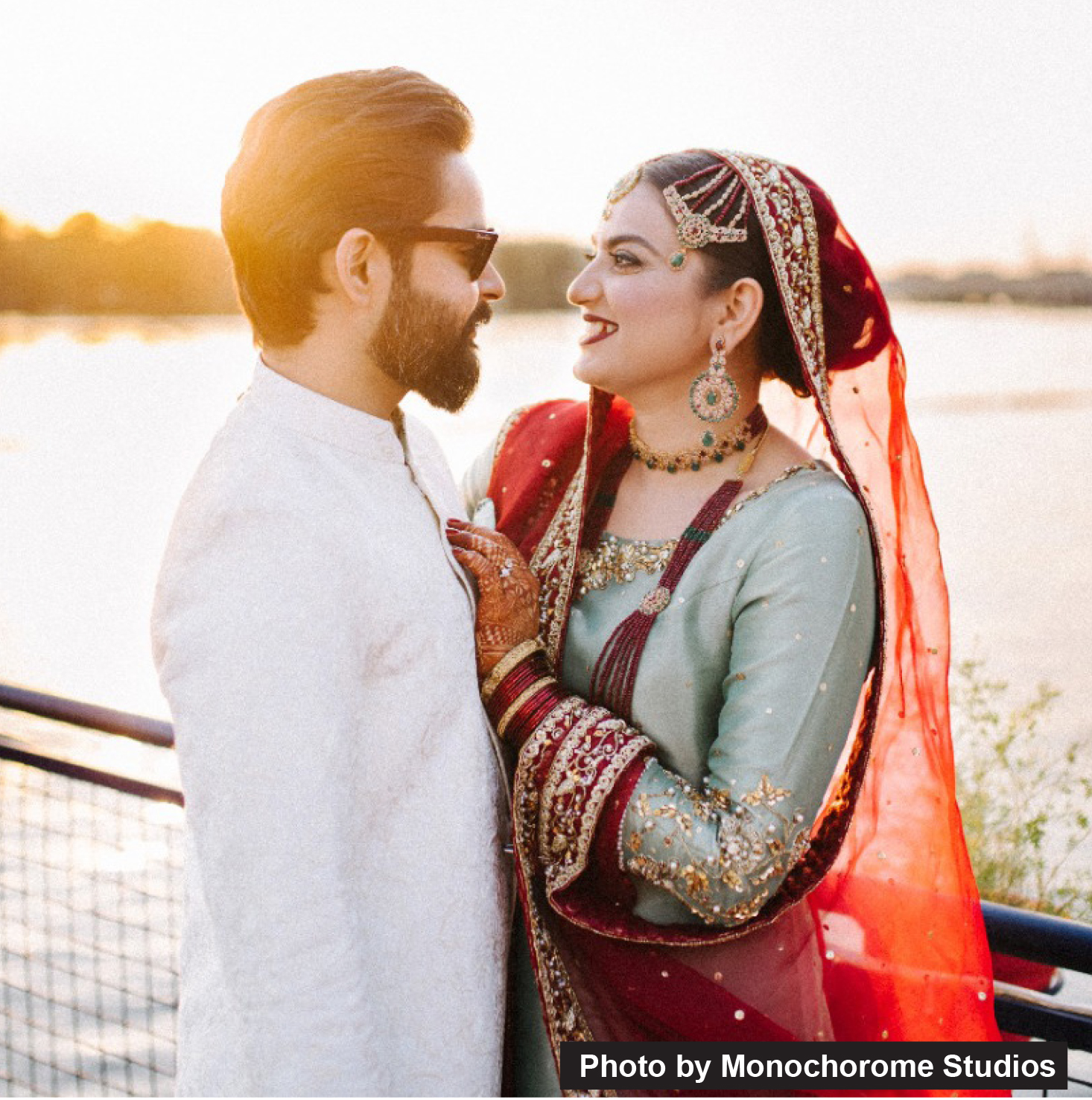 Out of this, a very small slice goes to the business of wedding photography. A 2022 report in the Times of India puts the share of wedding photography at a mere 3% of the overall cost of a wedding. However, when the big bucks are flowing even 3% can be a hefty sum. And with countless talented people out there looking to make a name for themselves, the field in the wedding photography business in Pakistan is lively, thriving, and lucrative.  
Photography palooza 
The big events with a full day coverage goes up to Rs 250,000 per day. Multiply that with the number of days for each wedding, and multiply that with the number of weddings in the wedding season alone, and you have a booming business. And all you need to start off is a camera and some willingness to scrap it out. 
It's not a quick money-making scheme. Starting a photography business is like any other business. One invests a lot, emotionally and financially, before having the ball roll in their court. "Initially, I used to do events for my friends and family, and their friends and family. I used to charge really less and take whatever the client offered me. The events were small-scale home-based events and so I took whatever I was offered. I was just looking for work back then," says Natasha Zubair, a young fashion photographer based in Lahore who does photography on the side. "When I started, the other bigger photographers in the event used to be quite patronising sometimes. They'd see a young girl with a camera and not take me seriously and tell me what to do rather than letting me go with my own flow," she continues. But eventually in four to five years, Zubair developed a clientele that preferred her specific aesthetic and her schedule is now mostly jam packed. 
"My standard rate for the couple shoot is Rs 60,000 which includes 70 photos. I charge a little higher than the market price because I touch up all my photos as a fashion photoshoot," says Zubair who encourages her clients to book her three to four months prior to the event. 

Other than emotional investment, there is a huge financial investment in the business as well which often goes unnoticed. Minhas and Takkhar helped Profit break down some of the tangible costs of the business. "Just one camera costs somewhere around Rs 400,000-500,000 and its lens costs an additional Rs 200,000-250,000. Both the camera and lens start obsoleting within two years so a new one needs to be purchased. Hard drives and memory cards each cost Rs 30,000-35,000 and at least two need to be bought every month because saving the data is an integral part of the business. Other than that, if you have a team to cover a bigger event each person is paid at least Rs 10,000-20,000 per event. Then there is album printing cost and rents and maintenance of the studio which vary," explains Takkhar.
"You can start off your career as a photographer with just one camera, but that means you're working under someone in a team. But eventually you have to incur all these costs to keep your business running," says Minhas who also started off working for someone else. 
It's more than just a transaction
Because at the heart of the big fat desi wedding is a marriage, everything is not just about money. "We meet our clients at least two times before the photoshoot so they get comfortable with us. On event days they spend more time with us than their families so we develop a deep bond. We get to know their stories and so we personally feel like doing more than what we are required to," describes Takkhar. "We have made so many last minute visits to Liberty Market to get flowers and jewellery because the bride didn't like the original ones," he adds.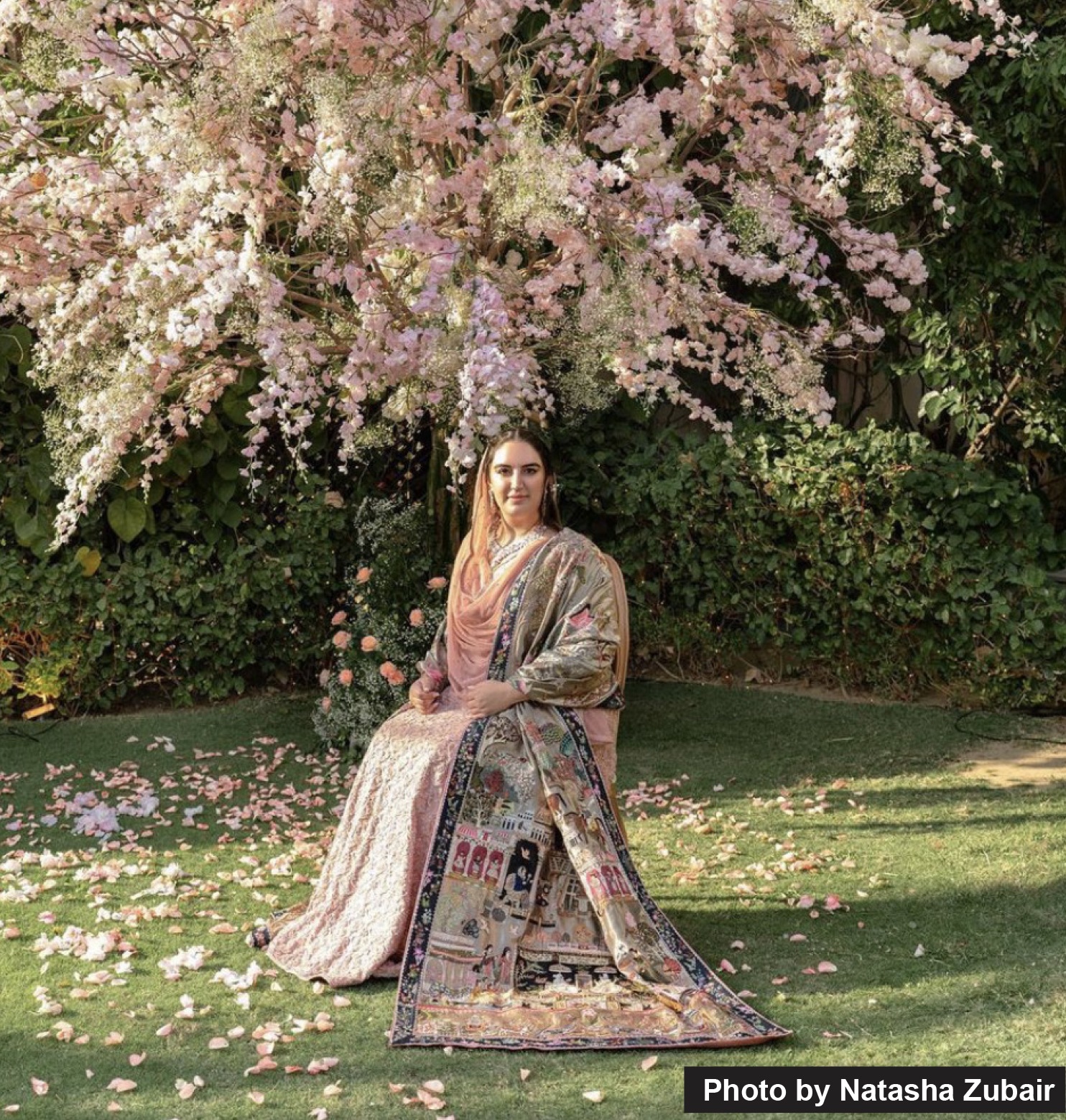 system so we're dealing with more than just the couple. For example, grooms often come late to the shoot because of the sehra bandhi ritual at home. By the time they reach the golden hour has passed and then we have to resort to studio lights," says Mahwish Rizvi, owner and founder of Monochrome studio in Karachi. 
From the clients' point of view also, the money seems to come very late in their requirement. Noor ul Huda said she had no problem paying Rs 150,000 for her barat because her photographer Muaz Chugtai went above and beyond for her. "My location changed three times. Initially I wanted to do it in haveli in old Pindi and Muaz went ahead to sort the permission issue days ahead of the event. On event day permission wasn't sorted so we decided to do F-9 park in Islamabad. I had to come from Pindi and the distance was too much. Muaz was already present at F-9 park but came all the way to the event venue in Garrison hall in Rawalpindi because we both knew there was no way I could make it on time," recalls Huda. 
Similarly, Haider Umar and Maryam Haider who got married in October 2022 made last minute changes because of bad customer experience. "Initially we had decided to go ahead with the same photographer for our nikkah as well as the wedding events. But the photographer took very flashy and posed photographs of us on nikkah. A mobile camera could have done a better job. We had limited options in Quetta but we still desperately looked for other options. Although our wedding photographer charged us almost double what our nikkah photographer was supposed to charge, the experience went well so we didn't care about the money," recalls Haider, who paid Rs 45,000 per day for their wedding. 
Wedding as an artistic expression 
Although lucrative, the wedding photography market is becoming highly saturated. The previous generation of traditional studio photographers are still in the business but what sets the new age photographers apart is their niche aesthetic and style 
"Money doesn't last you in the business, your passion, vision and creativity does," says Rizvi, who has been in the business for more than 10 years now. She says that she constantly has to be innovative with her aesthetic because the market is based on Instagram which is very volatile to change. "We were doing instagram reels type videos before they were even a thing. Now we are working on another style which no one else is doing in the market," she says. Rizvi is extremely selective with her clients because she goes to each shoot herself with her team. It's about giving your clients something which others cannot.

Having a unique style is really important and showing that on instagram is even more. Zubair recalls the time she bagged her major client, Bakhtawar Bhutto, who liked Zubair's instagram feed and reached out for her engagement shoot. 
More than creating a unique style, it's also important to ride the wave at the right time. A lot of style inspiration comes from international photographers and even Bollywood. "When Anushka Sharma and Virat Kohli's wedding video came out, everyone here wanted to have the same vibe. Brides wanted to have a similar entrance of coming alone or with just their parents, rather than coming with a whole group of girls. Similarly, Alia Bhatt's style is very popular these days," says Minhas, giggling away with Takkhar while discussing wedding trends. 
Similarly, Huda mentioned that she started her research a year ahead. "I ordered my lehnga and decided on my photographer a year before the wedding. Everything had to go hand in hand for the Sabyasachi style vintage wedding I wanted. My photographer (Chugtai) had the traditional aesthetic that I was looking for and he delivered perfectly on my big day too," says Huda who had each and every moment for the photoshoot preplanned. "I could not afford to have a designer lehenga of my choice, so the photoshoot was something I did not compromise on to create the full vibe of my dreams," she adds.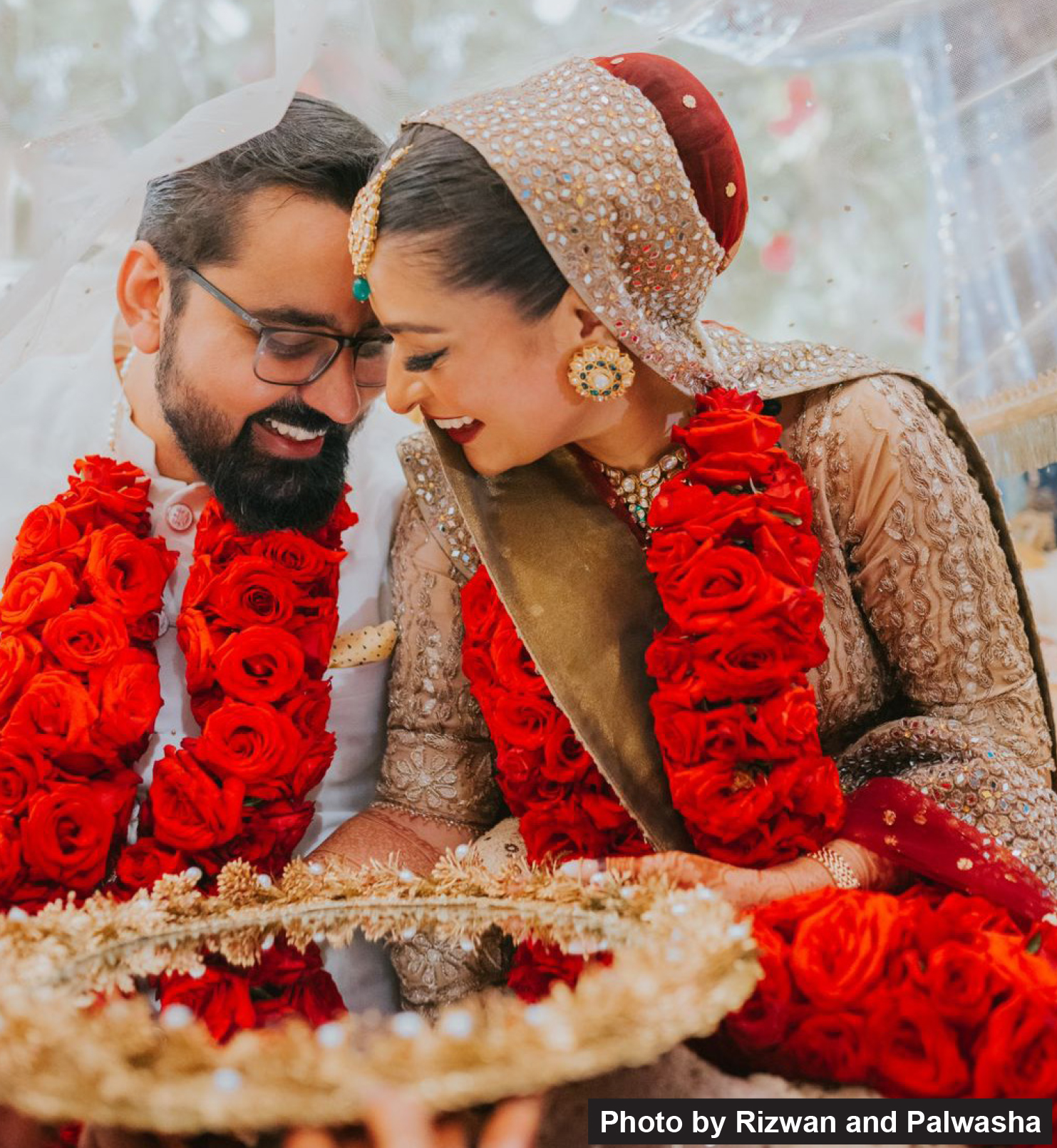 As the wedding season of the year approaches again, all eyes are on everything festive, especially the photographers. With the growing internet and smartphone penetration, the idea of projecting life online is also becoming bigger. Although photography is quite an old profession, in today's instagram-savvy world, the photography business has reached newer heights, and many niches. The flourishing wedding business has proved two things – Pakistan's economy is ready to embrace the service sector and the younger lot can gain financial independence earlier than their parents did. 
But all is not glitter and gold, it's also sweat and blood, as many desi weddings actually are. While we know that weddings won't ever end in Pakistan, we also know how the free market works. To stay relevant, the wedding photography business must innovate and create, because the other option is just one instagram DM away.