Over the past one year, one of the largest conglomerates in Pakistan has been silently diversifying its interests. From water-treatment to fintechs, pharmaceuticals and banking, the Descon group is looking to expand beyond engineering, power, and chemicals. But one of their most interesting investments is coming in a sector largely ignored by Pakistan's big-guns: Agriculture.
The beginning has been slow. Descon's foray into agriculture has been committed but cautious. The conglomerate has, for example, invested in a few existing export-oriented companies. One of these projects is a Himalayan Pink Salt and Himalayan Honey export venture. They are also in the initial phase of setting up a dehydration plant in Sheikhupura. But selling salt and honey is only the beginning of Descon's ambitions. 
In March last year, the company acquired shareholding in two budding agricultural enterprises — Vital Agri Nutrients (VAN) and Vital Green (VG). Since then, VG has gone on to partner with microfinance bank FINCA to provide financing to farmers who are part of their value chain. Meanwhile VAN has also been providing bespoke solutions to farmers facing problems like infertile soil. In November 2022, the group set-up "Descon Research Farms" — a dedicated 100-acre farming facility near Kasur meant to experiment with new farming techniques and test the interventions being proposed by VAN. 
For Pakistan, this marks an important milestone. Despite being the largest sector in our economy, agriculture has been largely forgotten. These recent investments show that Descon seems to want to put money in the most critical problems that face our agricultural sector, and position themselves to be a major player in farm agriculture over the next eight to 10 years. 

The good news for them is that the field is clear and there are no real competitors. However, Descon's strategy is one of slow-burn. And with the macroeconomic situation going from bad to worse, could this expansion be stopped in its tracks? Profit sat down with Faisal Dawood, Vice-Chairman of Descon, to try and understand the reasoning behind venturing into agriculture at this time. 
Article continues after this advertisement
The crisis in our farming 
There are essentially three problems that face Pakistan's agriculture. The first one is a complete lack of research and development. Over the past seven decades, Pakistan has barely introduced any new seeds, area under cultivation has grown but yields for most crops have not grown proportionally, and farm mechanisation rates have remained historically low. 
The second problem is the supply chain management. Storage facilities are difficult to find, the government regularly has to offer support prices or buy directly from the farmers, and short shelf-lives means a lot of our agricultural produce goes to waste. And the last problem is a lack of agri financing. Banks and other financial institutions don't seem to trust or understand crop cycles and offer horrible terms and demand collateral in exchange for loans. 
All of this means that farm profitability and agricultural outputs have been middling at best and tragic at worst. Here is the thing — overtime Pakistan's food security woes are going to get worse. Already the country has become a net importer of food and catastrophic flooding caused by climate change last year has badly exposed the fault lines that exist in our teetering 'agrarian' economy. That means getting into the business of agriculture right could prove a prudent measure. With international prices fluctuating wildly over the past few years, food scarcity and inflation could increase for local produce as well. Farmers who tackle the core issues will be well placed to benefit from this.  
Essentially, these are what the three problems boil down to: 
A lack of focused research and development, and modern innovations that hold us back from producing export quality produce at high yields. 

No reliable agri financing that can provide farmers the opportunity to invest in their land and try to experiment and grow their farm sizes and introduce modern techniques.  

Supply chain issues and shelf-life that results in wastage
In their recent path to try and expand into agriculture, in one way or another Descon is trying to get a foothold into all of these issues. So let's break them down one by one. 
The research conundrum 
Of all of Descon's recent investments, perhaps the most interesting have been VAN and VG. Vital Agri Nutrients (VAN) is an R&D-driven company engaged in the production of specialty fertilisers, micronutrients, soil amendments, and a range of other products aimed at making agriculture more productive and sustainable. Essentially, if you have a farm and are facing problems such as low productivity and low yields, VAN provides bespoke solutions. 
Already the company has a number of products like NPK blends, organic soil amendments, micronutrient blends, biofertilisers, and specialty chemicals designed for water retention in the soil. With a manufacturing facility on the outskirts of Lahore that houses equipment for organic fertiliser bulk production, liquid fertiliser, granular fertiliser, and bio labs. Other facilities include a modern laboratory, filling plant, and warehouses. The facility also has trial fields for the testing of products under various controlled conditions.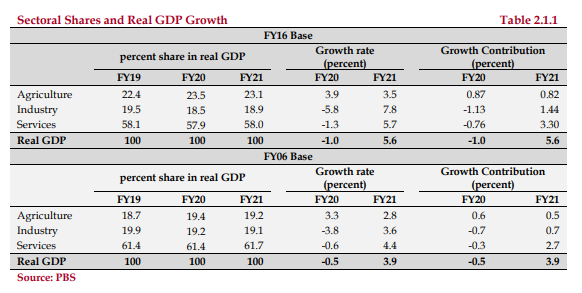 "We have invested in a company by the name of Vital Agri Nutrients, which is essentially a specialised fertiliser and micronutrient company. They provide solutions by taking soil samples and testing deficiencies of the major nutrients," explains Faisal Dawood, Vice Chairman of Descon, who has been the leading light of the Descon Agri Business (DAB) division. "We are currently working with more than 10,000 farmers. The goal is to decrease input cost and also if there is not a deficiency then tailoring the fertiliser. Essentially a lot of research and scientific methodology is required to understand the field and propose solutions." 
Unfortunately, this is exactly what is lacking in Pakistan. The Pakistan Agriculture Research Council (PARC) is a shell of an organisation hampered by a lack of inter-provincial coordination. No private money of note has been pumped into soil studies or farm efficiency methodologies. Descon's solution to this has been the Descon Research Farm. On 100 acres right off Kasur, the farm is a playground for VAN to try out all of their proposed interventions. The intent was to experiment with various innovative farming techniques on various crops to work towards our mission of transforming the agricultural landscape. The research farm's first produce of rice from targeted intervention actually managed to achieve better yield and higher nutritional value. However, the farm has its limits. In the grand course of things, 100 acres is a drop in the bucket, and more holistic research is required on a national level.  
"The entire point of this is that we want to promote research on a national level. The company is established as a non-profit and the goal is to research at a high level and provide that free of cost to everyone. We need better seeds, better nutrients, better soil, and better farming practices. Descon will obviously benefit from it but the research is there for everyone to use," claims Dawood. According to him, this is just the beginning and the eventual goal is to synergise Descon Research Farms with VAN.
"We plan to open smaller research farms all over the country. Our goal is to have research stations wherever Vital Agri has outlets. That area is something where Vital Agri can then demonstrate the efficacy of their products. Eventually, we want these farms to be open for anyone that wants to test the interventions and eventually even use the land for experimentation. Our first such research station will be set up by the third quarter of this year in Sindh and we will continue expanding from there until we cover all of our Vital Agri stores."
The plan is a long-play. Over the next eight years, Dawood claims that they want VAN to expand all over Pakistan and have at least 80 outlets. That then means setting up 80 small-sized research farms to go with each outlet. Acquiring, committing, and setting up such farms is a herculean task and will likely not be achieved for decades. 

"We've been at it for three years and have already committed a billion rupees. Land acquisition, technology etc. We have earmarked Rs 30 million for research only. We want to raise money for this research obviously. We are buying machinery. The income we generate from selling the crops will be ploughed back in. So overall the Rs 30 million plus machinery and the value of the land itself."
A question of loans 
Then we come to our second part. While Vital Agri Nutrients aims to provide research based nutritional interventions for crops, the other major issue in Pakistan's agriculture is a lack of financing. Data from the State Bank of Pakistan (SBP) shows that while credit disbursements to agriculture grew by 3.9% in the first half of FY22, this was mainly due to higher credit offtake by the non-farm sector, as disbursements to livestock and poultry grew by 9.8% and 14.9% respectively. Meanwhile, credit disbursements to the farm sector contracted by 2.9% during H1- FY22 compared to the same period last year, as production-related loans declined by 4.0%.
On this front, as mentioned earlier VG partnered with FINCA Microfinance to provide agri loans to those using their supply chain. Microfinance has been one of the few avenues of financing available to farmers. According to Dawood, Descon has already provided loans worth around Rs 200 million through microfinance institutions almost 100% of which have been paid back.
"As agri financing is concerned, I think that the potential is limitless. We've teamed up with various startups. Our goal is not to hand farmers a check. We have done financing worth Rs 200 million and have returned almost 100% of the loans we took through fintechs," claims Dawood. 
"We are looking at traditional banks as well, but there is too much bureaucracy. There needs to be a match between the bank's product and the understanding of crop cycles. If most banks are giving 30-day loans and a farmer requires 45 days for his crop to be ready and sold to the market, how can he be expected to pay back that loan? On top of this deployment through brick and mortar banks is too difficult now. I would personally not want to push a predatory or 40% loan on any farmer. If I can keep my operating expenses low enough through these microfinance and fintech institutions then we can actually pull this off." 
Innovating on the fringes —- salt, dehydration, and honey 
These, of course, were Descon's long-play solutions. By entering into research and producing their own products to increase yield, the conglomerate is clearly trying to set itself as a private sector leader in farm agriculture. However, interestingly enough, they have introduced two other ventures that are on the fringes of farm agriculture. It might not make immediate sense but Descon, the company that has led numerous large-scale projects in Construction, Power-generation, Oil-Refining, Chemicals and other diverse economic-sectors, is now going to be in the business of selling salt, honey, and dehydrated fruits and vegetables. 
The first of these investments is a dehydration plant at the Quaid e Azam Industrial Park in Sheikhupura where they plan on air-drying and dehydrating different fruits and vegetables to sell them as a B2B venture. By dehydrating these products Descon hopes to change the way people cook and consume food by giving it a longer shelf-life and tapping into some of the problems that exist in our agri-supply chain. 
For this venture, Descon has teamed up with two other investors and has 70% shares in the project. "We were pitched an idea for a dehydration plant so we started looking around for any such competitors and there was no organised sector and it wasn't professionally done in Pakistan so we took it on. This was not our own idea, it was brought to us by someone and it was unique enough and just like our other investments it was important to have an alignment with the founder's values," says Dawood. 
This is a particularly interesting project. On the one hand, the dehydration plant can be used to dehydrate products such as apples and brand them as high-end snacks to be sold at bakeries and supermarkets. On the other hand, there is also the capability to dehydrate products like tomatoes and onions that can then be used in cooking. Since dehydrated products have a much longer shelf life, little packets of onions and tomatoes during the peak price season could go a long way. 
This means that for the dehydration product, Descon could be looking at two different markets. On the one hand, they could strike a deal with McDonalds to provide dehydrated apples, since there are many McDonalds outside Pakistan where dehydrated fruits are offered as substitutes for fries for Happy Meals. Then they could also ally themselves with places like Shan Foods or National Foods which have found success in packaging pre-processed everyday food ingredients. 
"We are trying to target both markets. One of the reasons is that when we mapped out the calendar of fruit and veg seasons there is a gap that allows us to do both in different parts of the year. If there is an overlap with apples and onions we may not have done that but there is a year-round cycle that exists to our benefit. On the one hand, people are becoming more health oriented. McDonalds offers the opportunity to switch fries with freshly cut apples for kids' meals for example," says Dawood. 
"On the other hand, Pakistan also faces a food security problem. Nobody talks about the growing population. Pakistan's land area is not going to increase significantly. If we decrease the wastage of perishable items then storage and supply chain can be bolstered. We look up to companies like National and Shan foods which have actually managed to change the way people cook. People think if they don't cut fresh tomatoes and onions for food it won't be as good but that isn't the case. Convincing them is going to be the challenge."
According to Dawood, right now the focus is on experimenting with different techniques and ensuring that the product is of a consistent quality. The plant will not be launched until October this year, for which they have imported machines from Italy. 
Then there are the export oriented businesses. Descon was approached by a young entrepreneur that was selling Himalayan Pink Salt to the international market and took a 60% share in the business. Initially, the exports were mainly to Singapore but overtime they have managed to expand their market to Hong Kong as well and an initial order is also going out to Lithuania. There is also a Himalayan Honey brand that produces special kinds of honey that are only available in this region because of its unique flora and fauna that the bees feed off. This has given rise to the Himalayan Wellness Co. brand that Descon is trying to grow. 
"Our sourcing is from all over the country — KP, GB, Balochistan. Beekeepers move around from season to season. We have a contract with them that they sell their honey to us and we provide them with beehives, medicines because bees are prone to parasite attacks, and we share better practices with them. This is where we've also brought tech into the equation. We do not sell in Pakistan but are planning to do so through an ecommerce platform. But on the tech side we are trying to focus on being able to track the honey from hive to home instead of using consumer facing tech," he explains. 
Growth and the macroeconomy  
In all fairness, the introduction of a big company into the agriculture sector has been long overdue. All of these investments are direct Descon projects. It is not a project of the Dawood family office or something associated with Descon, it is a direct attempt to enter the largest sector in Pakistan. More specifically, farm agriculture as opposed to dairy and livestock where other big players have entered. 
"These are all direct Descon investments. Companies that are 100% owned are branded as Descon but when we come in as outsiders and they already have a strong brand we don't want to disturb what they have started," says Faisal Dawood. "We started having conversations about diversification four to five years ago. We took a decision not to reinvest in the sectors we were already strong in and to branch out. Agriculture is not the only thing we have diversified in." 
As Dawood has explained to Profit, Descon has over these past few years invested in water-treatment, it has invested in a pharmaceutical company and a hospital through a private equity fund, it has invested in fintechs and gaming houses, and the last one is agriculture. "We felt that agriculture is at a similar stage where Descon engineering was at its beginning back in the 1980s — untapped and with limitless potential. There are only one or two big players in the farm agriculture sector. While the big corporates have mostly entered dairy and livestock. As such, we are fully committed to the agricultural sector and are looking to diversify further."  
Of course, the road is not going to be so easy. Given the dire straits of the macroeconomy, every sector in the country is facing a crisis and new businesses are more vulnerable than others. Dawood says that after two years he still considers these investments as "startups" and that if they do not get 200% growth for the next eight years then they will not have met the mark. However the problems they will face will be daunting. 
Just take a look at their initial investments. For the dehydration plant, imported machinery may face delays in arriving because of LC issues. While the machines may get a pass because food is an essential item, it is not clear how it will play out. On the Himalayan Pink Salt issue, Pakistan has not done a good job with branding. Much like with Basmati rice, India repackages pink salt and sells it as an Indian product even though Pakistan is the only source of Himalayan Pink Salt. There are, of course, some benefits as well. Export oriented businesses will benefit right now from the exchange rate situation. "We also have plans to synergize our businesses. For example, for our Pink Salt line we have a number of products such as pink salt with lime or with chilli. We can incorporate our dehydration into this as well," explains Dawood. 
At the same time, a big challenge will be remaining committed to continuing research and development. 
"In the next decade we want to be exporting to at least 50 countries. The dehydration company needs to stay export focused given the current forex situation. On the research farm, if we can see an impact on 2000-3000 acres that will be a big plus. We also want to increase our VAN outlets to 80." 
Descon's plan is an ambitious one. It will require commitment which up until this point they have shown. However, it is early days, and the way Pakistan's agriculture sector is setup means that there will be a number of failures before this can be scaled up to a stage where its true potential is unlocked. To that, Dawood seems content, and that may prove to be a smart strategy. "Yes we might face failures. The important thing is that we'll get up again and learn from them. That's how we built Descon Engineering in the 1980s and we can do it again with agriculture."