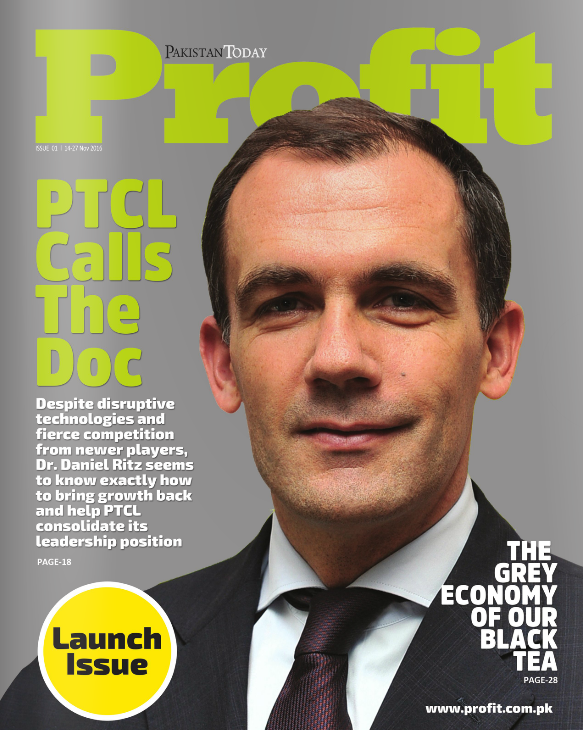 Dr. Daniel Ritz, President and CEO of PTCL and Jeff Daniels, the acclaimed American actor, seem to have more than their name in common. You will know what I mean if you watched a particular scene from the HBO television series, 'The Newsroom'.  Starring Jeff Daniels, this clip was viewed more than 8 million times on YouTube and has been termed by some as "the most powerful scene ever on television". In the scene, a woman from a packed auditorium steps forward to ask a question to a group of three panelists one of them being our Daniels, seated on the stage: "Can you say why America is the greatest country in the world?"
The other two panelists give pat answers about diversity and freedom, but Daniels' character thinks for a second and says: "It's not the greatest country in the world." The crowd sits in shocked silence. The moderator, tries to change the subject, but Daniels continues with a harsh and honest assessment about why America isn't the greatest country in the world.  At the end of his five minute speech he concludes: "The first step to solving any problem is recognizing there is one."
Dr. Daniel Ritz the recently appointed President and CEO of PTCL, like most other successful business leaders knows that this last sentence is as much true in politics as it is in business. And yet, this is many a times the only difference between long term business success and failure. His recent address at a conference where he conceded to the many issues and shortcomings of PTCL is a very welcome change in corporate Pakistan in general, and PTCL in particular. A company which was in the past a tad bit over sensitive about its media coverage deserves applause for such a frank and open presentation. For me, this alone is a huge shift in attitude brought about by the new management. The CEO was also forthcoming in explaining that fixing everything will take time as simplistic solutions are not going to do the trick here. Read the full story from page 18.
http://profit.com.pk/2016/11/14/profit-e-magazine-issue-01/
Operating on a different scale, we profile the founders of 'Mango Baaz' (page 26) who are trying to take advantage of their early entry into the digital content industry of Pakistan and convert their passion into a money making business.
Hope you enjoy this and much more in Profit's launch issue.
Babar Nizami
Managing Editor