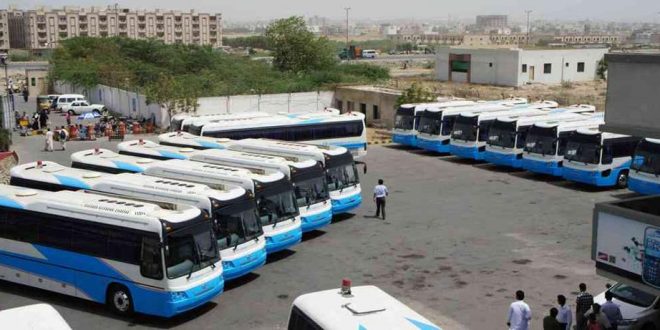 Daewoo is in the process of being listed on the Pakistan Stock Exchange, reported a national daily. The China-Pakistan Economic Corridor (CPEC) has given the opportunity to many local and global companies to cash on the potential investment opportunities the initiative has presented.
The CPEC envisages $55 billion in loans and investments in Pakistan's energy and transportation sectors and many companies are looking to expand and enhance their current capacity.
Foreseeing the expanding company's strength, Swedish asset manager Tundra Fonder bought a 9.4% stake in Daewoo Express, thus making Daewoo the third Pakistani company after TPL Properties and IBL Holding to receive direct investment from the Stockholm-based fund.
The transaction was executed through a so-called pre-IPO (Initial Public Offering) where a fund buys share into an unlisted company pending an intended listing on a stock exchange.
Daewoo Express has farsighted growth and expansion plans amidst the continued development in Pakistan's transportation network. Shamoon Tariq, partner and portfolio manager at Tundra Fonder has estimated that the company is believed to go through a bottom-line 15-20 %(net earnings) increase. "Tundra invested in Daewoo in September last year and the main reason of investment was that Daewoo needed cash for financing buses for the Multan metro project," Tariq commented.
The launch of Multan Metro service includes 35 buses facilitating an estimate of 95000 daily commuters in the first phase and greater intercity commute as Pakistan is on its way as a result of the development of highways and extended road networks. As the economy improves, and disposable income of individual rises, there is more scope for travel and Daewoo is preparing to capitalise on upcoming market opportunities. In order to raise funds for growth, Daewoo has plans to be listed on Pakistan Stock Exchange (PSX) in April or May, this year.