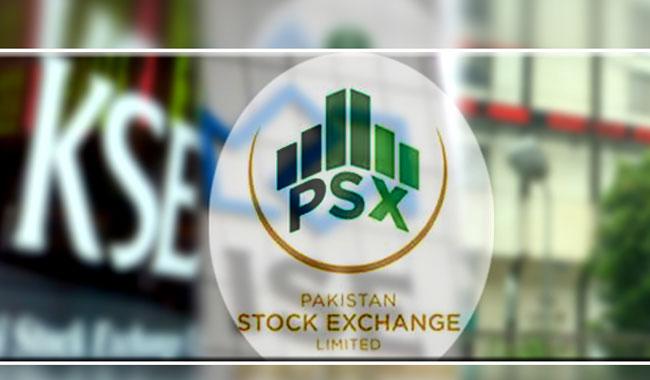 A meeting was held on Tuesday between the board of directors of the Pakistan Stock Exchange (PSX) and full bench of the Securities and Exchange Commission of Pakistan (SECP) wherein it was decided to suspend the chief regulatory officer (CRO) for failing to 'timely detect' the MR Securities scam.
The PSX board shared findings and recommendations of an internal inquiry into the recent broker default and role of the Chief Regulatory Officer (CRO) of the PSX in timely detection and reporting of the same. During the meeting, SECP chairman emphasised on the need for implementing reforms for investor protection in a forceful and timely manner, and in particular, advised the PSX board chairman to ensure that there is no compromise on this aspect.
During the meeting, a number of measures were discussed which were directed for implementation by the commission in its previous meeting with the PSX board held on February 8, 2016. In order to strengthen the exchange's capacity as a frontline regulator, the PSX agreed to put in place a stronger inspection regime for brokers, and on the need to establish a national level brokers' association as a Self-Regulatory Organisation under the Securities and Exchange Commission of Pakistan Act, 1997.
In line with international best practices, the mandate of such association should include formulating necessary code of ethics for its members and instituting disciplinary policies/procedures for non-compliances of relevant regulatory framework. The SECP communicated that considering risk to investor arises substantially through custody of clients assets with brokers, not all brokers should be allowed to keep custody of clients' assets, which the PSX agreed.
PSX communicated that a total of 485 claims were received till date against M/s MR Securities amounting to Rs1.2 billion, as opposed to various rumours circulating in the media regarding the number and amount of claims.
Upon SECP's enquiry, the PSX board briefed that out of five brokers defaults post 2008, all pending claims against three defaulting brokers will be fully satisfied through sale of assets of these brokers which was in progress. SECP chairman advised the exchange to expedite sale of assets of defaulting brokers and put in all efforts for early resolution of pending litigation in order to ensure that all pending claims of investors are satisfied in an expeditious manner, in particular, small investors.
The SECP also advised PSX to provide fortnightly update on all pending cases to the commission. The PSX was further directed to expedite implementation of the regulations relating to standardisation of brokers' back office software as advised by the SECP previously, which could have played a critical role in avoiding the recent broker defaults.
The SECP stressed upon the PSX to introduce stringent requirements for opening and operating branch offices by brokers and for strict monitoring of such branch offices for regulatory compliance, to ensure investor protection and discourage brokers from circumventing regulatory requirements.
SECP chairman expressed his concern over some single member companies acting as stockbrokers and directed the exchange to ensure all such brokers convert to a private or public company within specified time period.  This was essential to provide for necessary corporate set-up, code of ethics, effective compliance framework and for protection of clients' assets.
Both, the PSX board and the commission, emphasised that the most important priority was to settle investor complaints and for that purpose the PSX advises investors regarding lodging of complaints in the case of MR Securities (SMC Pvt) Ltd with the broker at its offices located in Lahore, with copy to PSX Lahore Office located at Pakistan Stock Exchange in Lahore.