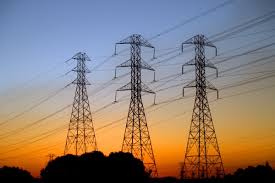 The Hub Power Company (HUBCO) has informed in a notice sent to the Pakistan Stock Exchange (PSX) that the company has decided to divest around 40pc stakes in Thar Energy Limited (TEL) and invited Fauji Fertilizer Company Limited (FFC) to join as a strategic partner with 30 pc stakes in TEL and offered China Machinery Engineering Corporation (CMEC), the engineering procurement and construction (EPC) contractor for the TEL Project stakes of up to 10 pc in TEL.
The transaction is likely to go forward once an agreement is reached between the shareholders and the stakeholders and all necessary requisite corporate and regulatory approvals have been sought.
HUBCO is one of the country's first and largest independent power producers (IPP) in Pakistan. It also enjoys the repute of being 'one of the largest private power producers in the newly industrialised world'.
The share for HUBCO closed at Rs 130.43 after a decrease of Rs 0.09 (0.07pc).The share for FFC closed at Rs 108.57 after an increase of Rs 0.68 (0.63pc).