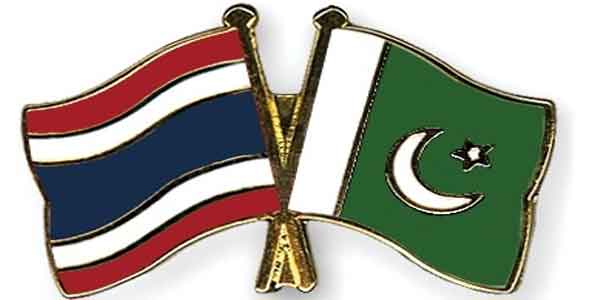 The seventh round of talks between Pakistan and Thailand would be held from May 17 to 19 to reach a final decision on the bilateral Free Trade Agreement (FTA). Both sides have exchanged the offer list of items for free trade, including automobile and textile sectors for removing the reservation of both sectors, a senior official of Ministry of Commerce Thursday said.
Pakistan and Thailand would finalise and sign the FTA after achieving consensus between private sectors of both countries, in order to protect the particular sectors of local industries from both sides. Pakistan Automobile Association delegation has negotiated with the Thailand automobile sector for evolving consensus to reach a solution for the final draft of FTA agreement. He said that business delegations from Thailand would also visit Pakistan to negotiate with local business community in coming months and FTA between both of the countries is likely to be signed in coming months of June 2017.
The 7th round of FTA negotiation would start between Pakistan and Thailand in the coming month of May, which discusses the text of agreement, tariff reduction modality, request list by both side and under preparation offers list was also in negotiation, he said.
The official said that Thailand has a comparative advantage in around 1000 commodities, chiefly electrical and electronic appliances, machinery and components and automobiles and parts. He added that similarly, Pakistan had relative advantages in
some 684 commodities including cotton yarn and woven textiles, readymade garments, leather products, surgical instruments and sports goods.
Negotiations for Free Trade Agreement (FTA) were formally launched during Joint Trade Committee (JTC) meeting between Pakistan and Thailand which was held here on August 13, 2015, he remarked. Talking about the FTA with China, the official said, that Phase-II of the FTA with China was also due. He, however, added that Pakistan was desirous to have duty relaxation on 45 products before launching the phase-II.
"We demanded unilateral relaxation on 45 different products for coming three years before signing Phase-II of FTA," the official said. Replying to a question, he said that Pakistan wanted relaxation on these products to protect the local market and ensure competitiveness.
He was of the view that once the Phase-II of FTA with China is launched, it would bind both the countries to have zero tariffs, however at this stage, it would be difficult for Pakistani economy to provide such concessions.