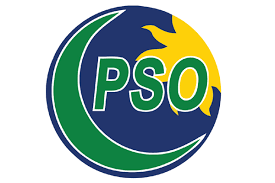 Pakistan State Oil (PSO) posted its Profit-After-Tax (PAT) of Rs 4.1 billion in the 3rd quarter of 2016-17 against a loss of Rs 2.1 billion in the same period during last year. Earnings Per Share (EPS) of the company stood at Rs 15.24, compared to a loss of Rs 7.85 in 2015-16.
Total sales of PSO were up 62 by per cent to Rs 218 billion, driven by the increase in oil prices. The international oil prices surged by 77 per cent in the period under review which was partially reflected in the local ex-refinery prices, the analyst said. "The results are in line with the expectations of the market experts," he added.
Cumulatively during nine-months 2016-17, PAT clocked-in at Rs 14.2 billion (EPS: Rs 52.10), reflecting an increase of over 200 per cent as compared to the same period last year. Along with the result, PSO also announced an interim cash dividend of Rs 10/share.
The PSO had skipped the announcing of dividend during the first half of the current fiscal year due to the liquidity crisis caused by an increase in receivables by the power sector, amounting Rs 277 billion till March this year. Earnings accretion came mainly on the back of increasing POL volumes during the period.
As a result of higher oil prices, gross profits also increased to Rs 9.2 billion vs. loss of Rs 610 million in the same period last year. Higher gross profits could be attributed to higher margins on furnace oil (margins linked with prices) and absence of any inventory loss.
The growth in white oil (petrol and diesel) also contributed to higher sales and gross profits for the company. White sales were up by 5 per cent YoY to 1.4 million tonnes by the 3rd quarter of 2016-17.
The company also cut down its operating cost by 5 per cent to Rs 2.9 billion, again contributing to the bottom-line. Similarly, other income was also up by 6 per cent to Rs 1.7 billion, likely due to higher penal income (late payment surcharge) from the power sector.
Volatility in oil prices and inventory losses, rupee depreciation and exchange losses and a sharp pile up in the circular debt may hurt the company's profits in future, the analyst claimed.