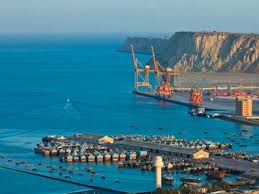 The Swiss government has stated that it will help Swiss companies keen in exploring opportunities offered by the China-Pakistan Economic Corridor (CPEC). This will help improve bilateral trade and economic ties between the two countries as stated by the Swiss Consul General in Karachi Philippe Crevoisier at a press conference held on Thursday.
The press conference along with presentations on CPEC was organized by the consulate general of Switzerland and the Swiss Business Council of Pakistan (SBCP) as part of efforts to explore business opportunities for foreign investors in the CPEC.
Crevoisier said that a similar meeting had been held in Islamabad recently to establish networks, exchange ideas and information related to opportunities for investment through CPEC in Pakistan.
He informed that many foreigners initially envisioned CPEC as mainly a China-Pakistan venture. However, as the project is underway, many business opportunities have sprung up for other countries.