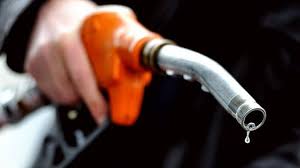 ISLAMABAD: The Oil and Gas Regulatory Authority (Ogra) is reported to have issued show-cause notices to as many as seven top oil marketing companies (OMCs) for alleged overcharging and indulging in sale of substandard petroleum products in Azad Jammu and Kashmir (AJK). The companies that have issued notices include Pakistan State Oil (PSO), Shell Pakistan Ltd (SPL), Total Parco Marketing Ltd (TPML), Attock Petroleum Ltd (APL), Askar, Admore and Overseas Oil Trading Company Ltd (OOTCL).
Sources have been reported to have said that Ogra has also asked the AJK government to direct district administration to pursue action against retailers caught selling inferior quality petroleum products, lower quantity, and overcharging.
An official detailed that the Ogra could not direct any action against the retail outlets since they were out of the jurisdiction of the regulator. As per the Ogra law, the regulator has initiated legal proceedings against the OMCs while the district administration has been directed to pursue action against the retailers.The district administrations have the authority to impose fines or seal outlets.
The issue was highlighted when deputy commissioner (DC) of Rawalakot, Poonch, AJK, lodged a complaint with  Ogra that pumps of the OMCs in his district were "involved in overcharging and dispensation of substandard quantity of products to the commuters". He further asked Ogra to investigate the matter in detail and take action as per the law by appointing an investigation team.
An Ogra appointed team along with respective local administration in AJK inspected various petrol stations in Rawalakot, Khaigala, Hajeera, Abbaspur and Bagh to check price, quantity and quality.
The inspection team discovered at least 16 retailers of the seven aforementioned OMCs who were overcharging. In a few instances, retailers were found overcharging as much as Rs3 per litre higher than notified rates. In other cases, the pump owners were found selling Rs1.56 to Rs2.8 per litre higher than notified rates.
Since overcharging can be detected on the spot, show cause notices were issued to companies indulging in the practice. However, selling of inferior petroleum products requires lab testing and quality analysis which will be dealt with separately.
Ogra is also reported to have asked the AJK government to ensure that the notified prices of petroleum products are enforced through DCs concerned and to take strict action against the defaulting pumps under applicable laws and rules.
A senior official of an OMC is reported to have said that said the oil companies do not have their own petrol pumps in AJK and most of the retail outlets sell petroleum products under a personal license and trademark. He further informed that OMCs will coordinate with local administrations to direct action against retailers who violate the quality standards and price. He further informed that OMCs have the authority to cancel licenses of retailers, impose penalties and issue warning if found in violation of standards and laws.