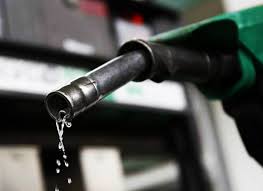 The government's proposal to replace existing diesel products with higher grade Euro-III & Euro-IV compliant high-speed diesel (HSD) has met stiff resistance by Oil marketing companies (OMC). The Oil Companies Advisory Council (OCAC) which is the representative of several OMC's and refineries have shot down this proposal from the Ministry of Petroleum and Natural Resources. As per sources in the petroleum ministry, making such a transition to higher grade HSD wouldn't be cost-beneficial as per OCAC. According to OCAC, it took 16 years in Europe to move from Euro-I to Euro-V and Euro-II. Euro-II was introduced in January of this year to help curb pollution and ensure its effect on the environment is beneficial.
All these higher-grade fuels being promoted are expensive but considered environment friendly and till recently the HSD being used in Pakistan had 0.5pc sulphur content which produced 5,000ppm. Currently it has been switched to Euro-II using 0.05pc Sulphur content producing 500ppm. All refineries in the country had been instructed to make a shift to Euro-II HSD by July 1st, 2017 and currently Attock refinery and Pak-Arab refinery are already producing this fuel. Once this process of switching is done, 85pc of the country's HSD pool would be Euro-II compliant.
According to OCAC, the country lacks the mechanisms of mandated vehicle checkups for environmental pollution so the shift to Euro-II fuel and its impact cannot be positively assessed in absence of such procedures.  And the oil industry also asserted that the introduction of higher-grade HSD's will not appeal to the consumers since most of its usage is limited to the trucking, transport and farming segment and also its higher price won't help matters, they concluded.