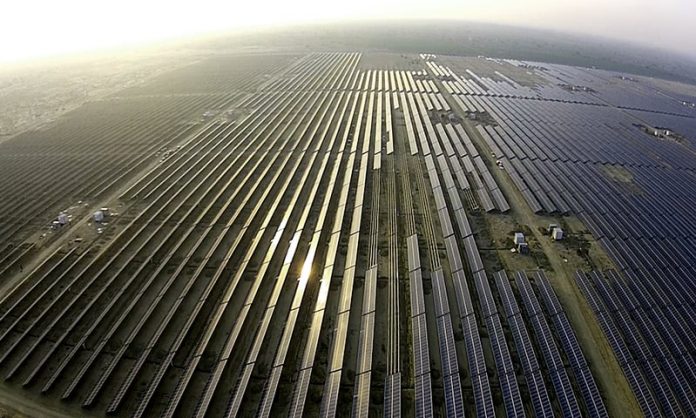 Quaid-e-Azam solar power project had attracted Rs3.8b investment from the Govt.of Punjab
Lahore: Quaid-e-Azam Solar Power Plant of 100MW capacity owned by the Punjab government could be put up for sale through an initial public offering (IPO), as per official sources on Thursday. The Punjab government intends to privatize the project and would need the go-ahead of the provincial cabinet.
Quaid-e-Azam Solar Power (Pvt.) Limited is a public-sector project established by the Government of the Punjab.  The provincial government had invested Rs3.8b in this project against which it has earned Rs1.4b since it began operations in 2015 and has sold 360 million units of electricity.
This project helped kickstart all the future solar power ventures in both the private and public sector. It was among the pet projects of the Chief Minister Shahbaz Sharif, for which he had assigned 6,500 acres of land near Cholistan, Bahawalpur to establish a 1,000 MW solar park. It is a clean source of energy and environment friendly, which can provide electricity to 100,000 homes a year.