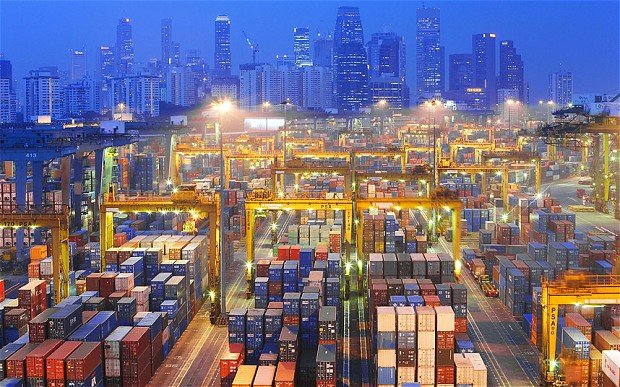 ISLAMABAD
The Pakistan Economy Watch (PEW) on Wednesday said economic managers have pushed the country to the brink of default as the export-import gap has jumped to the unprecedented level of 30 billion dollars. The situation is worsening by the passage of every day but the government seems to be more interested in politics, it said.
In the current economic scenario, getting loans from the banks is not sustainable as it continues to burden exchequer and it is not a substitute to the exports said, President PEW Murtaza Mughal.
He said that budget has failed to address the concerns of important sectors as the textile, overseas investors, construction, stock exchange, corporate sector, multinationals and various chambers of commerce have rejected the budget and started protests.
Dr Murtaza Mughal said that government has failed to restore the confidence of exporters and investors in the budget which will further worsen the situation.
The largest export earning sector of textile is sailing in troubled waters which must be bailed out.
FBR has also failed to broaden the tax net and it will try to squeeze the existing taxpayers as it has been given an unrealistic target, he said, adding that this institution will not help to revive investors' confidence.
He said that reduced oil prices have saved the country from landing into a serious balance of payment crisis coupled with eroded currency due to the incompetence of the authorities concerned and sliding export sector.
Export refunds should be paid immediately and the issues of the textile sector should be resolved.