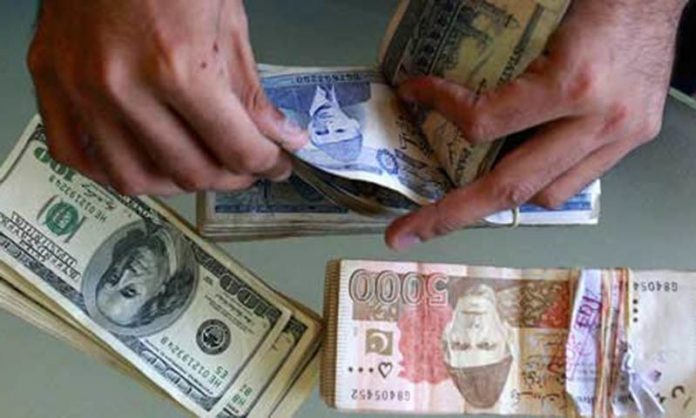 Karachi: A spokesman for State Bank of Pakistan (SBP), Abid Qamar on Friday disclosed that the committee setup to investigate the sudden depreciation of the rupee on the 5th of July is expected to conclude and submit its report next week.
Qamar said no specific date was available but hinted that that the reports submission was forthcoming. He added the committee setup to investigate the depreciation of the rupee was on verge of concluding its findings.
On 5th of July, Pakistan rupee (PKR) had fallen sharply both in the interbank and kerb market to reach a 2.5 year high of Rs108 from Rs104.91, the previous day. The PKR had remained relatively stable since August 2015, and according to a Topline Security report, the currency has devalued annually by 5 percent in the last decade or so.
In front of a parliamentary panel on August 2nd, Deputy governor State Bank of Pakistan (SBP), Riaz Riazuddin had admitted that the decision to depreciate the rupee on the 5th of July was taken on his own.
In a briefing to the Senate Standing Committee on Finance, Riazuddin had defended his action of not taking the finance ministry into confidence before taking such a momentous decision.
Riazuddin had then said he took this decision in capacity of his position as acting governor of the central bank under the SBP Act of 1956 which permitted him to act independently without consulting the finance ministry.
He had also explained to the parliamentarians the rationale behind this decision. Riazuddin said the rising external sector deficit and foreign debt repayments had forced him to call for the depreciation of the PKR in the open-market.
Finance Minister, Ishaq Dar had called for an investigation into the sudden drop of the PKR against the dollar in the inter-bank market and appointed Tariq Bajwa as the Governor of SBP shortly afterwards.