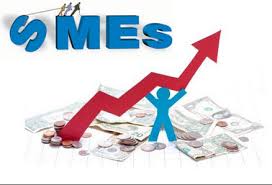 RAWALPINDI: There is an urgent need to promote entrepreneurship culture and linkages between academia and industry, said Raja Amer Iqbal, president of Rawalpindi Chamber of Commerce and Industry (RCCI), while speaking at Pakistan Development Summit and Expo at Pak-China centre, Islamabad, on Sunday.
By 2025, Pakistan will have seven million youth coming out of universities with masters and M. Phil degrees and only industrialization will able to address the issue of unemployment in the country.
Amer Iqbal said that developing and developed countries have recognised the importance of small and medium enterprises (SMEs) which play an important role in the development of the national economy.
He urged the government to address certain hurdles in promoting SMEs in the country and this includes law and order, power shortage and lack of skilled workers.
Amer said that SMEs are the opening point of developing the economy towards industrialization as well as having a significant effect on income distribution, tax revenue and job creation.
"Our exports, despite having great potential, are decreasing day by day and to meet competition in the world market, the government must show seriousness." SMEs are attached with different sectors, like automobile, needs proper attention and care from the government".
He said that it is crucial to strengthen industry-academia linkage to endorse business activities, and Rawalpindi chamber is playing its due role in this regard.
The RCCI President said youth is our future and they must seek business opportunities over job opportunities.