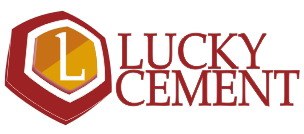 KARACHI
Lucky Cement (LUCK) has cut its prices by around Rs 25 per bag to Rs 525 in North, with effect from August 17, 2017, it is learnt.
Other players are also offering discounts of up to Rs 15 per bag in North.
Cement players in June 2017 raised prices by up to Rs 40 per bag which included a Federal Excise Duty (FED) impact of Rs 15-20 per bag (the government raised FED on cement in Budget 2017-18).
This price cut will lower Lucky's earnings' estimates by around 4 per cent (51 per cent of LUCK's capacity is situated in North) to Rs 61.3/73.7 per share. If other North based players lower their prices by the same proportion, the analyst at Topline securities estimates up to 10 per cent on average impact on their earnings.
North, which is 80 per cent of total local demand, has benefited the most from construction activities. Due to this robust demand in the region, there has been some flexibility lately in the marketing arrangement among players as opposed to a firm control on supply and pricing before, as per our channel checks, the analyst said.
Resultantly, players are selling cement at discounts in order to grab more market share. This was seen in Feb-May 2017 when Cherat Cement's (CHCC) capacity came online and cement players started offering up to Rs40 per bag discount in North, though this was later reverted.