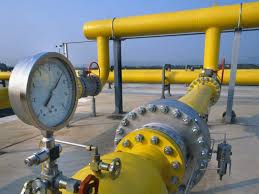 Islamabad: The government is planning to break-up Sui Northern Gas Pipeline Limited (SNGPL) and Sui Southern Gas Company (SSGC) into five public sector companies, reported a local newspaper.
In a meeting chaired by Inter-Provincial Coordination Committee (IPCC) Minister Riaz Hussain Pirzada, a summary notified by the federal government on Thursday was taken up.
Provinces expressed their unpreparedness in respect to calling of a meeting at such a short notice and were unable to provide their feedback. Pirzada directed all relevant stakeholders to hold talks on this matter and reach a conclusion within a fortnight, which then will be taken up and decided in an orderly manner.
SNGPL and SSGC's transmission and distribution network are going to be separated, and five entities will be given licenses which would include a transmission operator and four distribution companies will solely handle provision of gas to domestic consumers.
If this plan gets approved, the transmission network will be openly accessible to SSGC and SNGPL. Transmission company will only be paid for gas transportation by provincial distribution entities which will be sold ahead to consumers.
This arrangement would see locally produced gas being supplied to domestic consumers, depending on availability and imported LNG gas to bulk and larger consumers. Tariff for imported gas won't be charged to domestic consumers, which would be paid for by the large and bulk consumer segment.
Prices for local consumers will continue to be approved and notified by the government and imported gas would be sold on market prices.
This newly formulated plan will address the grievances of provinces in regard to cost recovery of supplying RLNG should be paid for by the consumers, without hampering non-RLNG customers.
The rules will be subject to approval by Council of Common Interests (CCI), but tariff implementation will be the responsibility of Oil and Gas Regulatory Authority (OGRA).
OGRA will carry this due process out through Third-party Access (TPA), where a seller could enter into agreement with the buyer which would utilize Sui's transmission network and incur a wheeling cost.
As a result, larger consumers would have the luxury of selecting their supplier of choice and the federal government is confident this would result in increased competitiveness among LNG importers.
After this break-up of SNGPL and SSGC takes place, subject to approval it will allow all four provincial distribution gas companies to supply gas to its respective customers.