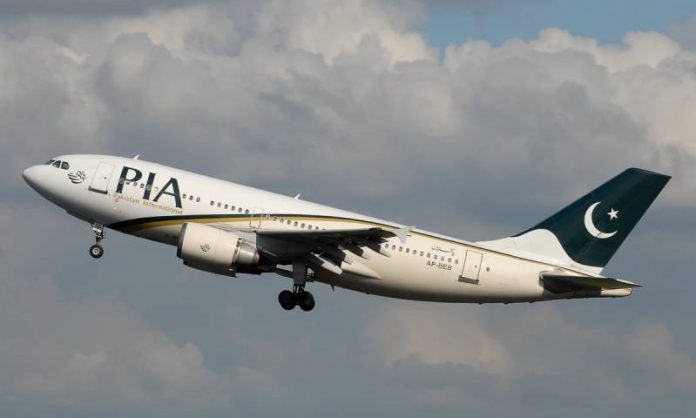 LAHORE
Minister for Parliamentary Affairs Sheikh Aftab Ahmad apprised the Senate that the former Chief Executive Officer (CEO) of the airline, Bernd Hildenbrand from Germany, had taken a 'missing' aeroplane from the fleet of PIA while going back home.
"We have also formed a committee to probe the matter but it has not found any clue so far," added the minister.
The issue was raised by Senator Tahir Hussain Mashhadi of the MQM.
PIA spokesman Mashhood Tajwar told that the missing aircraft was not a Boeing plane, rather Airbus-A-310. "It's not missing. It's in Germany," he foretold.
Tajwar said the plane had been chartered by a British company for picturising a movie in Malta following which the aircraft flew to Germany.
He said the plane had already completed its flying hours and was no longer airworthy. "It's a 30-year-old aircraft and had already been grounded."
He said heavy expenses were to be incurred in bringing the plane back to Pakistan and, therefore, tenders were floated to dispose of it what can well be termed a scrap.
In reply to a question, he said the FIA had conducted an inquiry into the matter but the findings had not been shared with the PIA.
The name of the former acting CEO had been placed on the Exit Control List (ECL) after a number of charges of corruption against him, including one about selling a PIA's plane to a museum in Germany.
It is also pertinent to mention that he had initially gone on leave and was later removed from the post. Apparently, his name was struck off the ECL as he is believed to be in Germany right now.