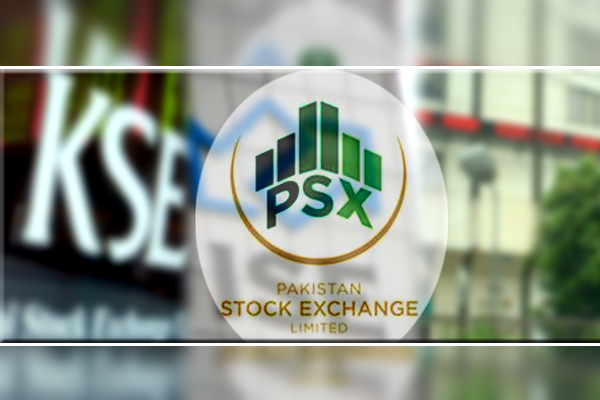 LAHORE: September-end results starting from Monday may offer some support to Pakistan Stock Exchange (PSX) next week, possibly to get investors' attention that was divided due to the political unrest, experts believe.
Both the fertilizer and textile sector remain hopeful on the release of subsidy and refund payments from the government. While auto sales for the month of September may also spark investors' interest. Whereas some second-tier stocks are also expected to fuel interest based on expectations of a strong July-September result.
Talking to Pakistan Today, experts explained that the upcoming results may provide some support for the last week trading pattern at PSX, which was rather disappointing, hitting an 11-month low of 39,870 points while closing at 40,461, lowest in 2017.
The weekly performance came down 2.59 per cent, worst since August 2017, despite a little help on the last trading day.
The first week of the month started on a bearish note with 89 million shares, marking the most lacklustre day since mid-2015. The market, followed by sharp political noise together with twin deficit and currency devaluation risk, weighted on the performance of index during the week.
Foreign exchange reserves registering a weekly decline of $ 228 million, while drop in the State Bank of Pakistan (SBP) reserves of 25-month low reserves to $ 13.86 billion, contributed to the market's bad performance. The CPI inflation for September was also released on Monday, with headline inflation expectedly at 3.9 per cent yearly and 0.6 per cent on month on the basis.
The market remained slow however rumours of a broadening price gap within the cement sector along with Wednesday's release of better-than-expected dispatches for September stirred investors, resulting in major selling activity, where 13 out of 19 scrips closed on a lower circuit, driving cement sector performance to negative 5 per cent.
However, Friday saw investors regain optimism with possible price recovery for the cement sector. Meanwhile, the anticipation of weak fertilizer off-take for September along with the slight correction in international urea prices pulled fertilizer sector performance by 3 per cent for the week.
In other news Pioneer Cement (PIOC) announced an expansion in South through an acquisition of Galadari Cement (Gulf) Limited. Additionally, Pakistan Oilfields Ltd's (POL) significant discovery at Ikhlas block (Jhandial well) was a major positive; as it is the first major discovery since 2008 in POL's operated blocks.
Major inflows, amounting $ 14.38 million and $ 6.7 million were observed from banks and companies, while insurance and brokers remained net sellers worth $ 15.4 million and $ 6.6 million, respectively. Meanwhile, foreign investors offloaded $ 9.75 million worth of equities during the week.