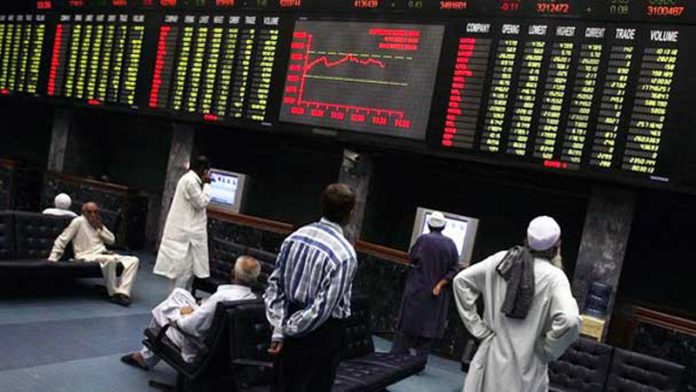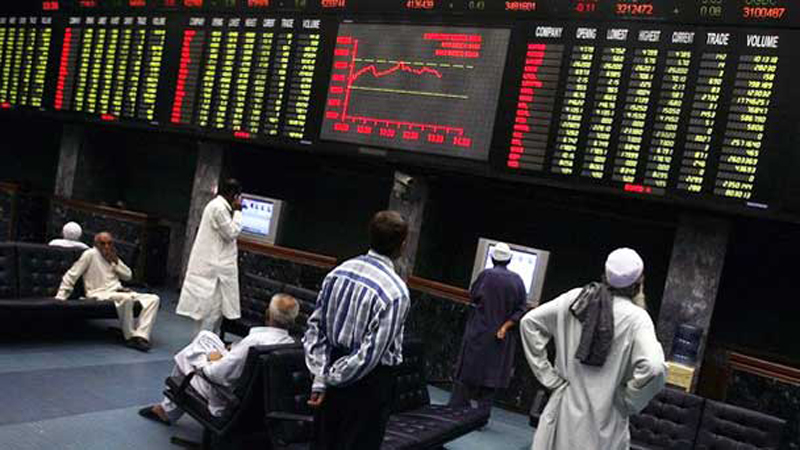 LAHORE: The Pakistan Stock Exchange (PSX) has had a saw another slow day following a slow trend overall. The bulls showed resistance initially however foreign investor came to the rescue. In addition to the existing list of economic worries, remittances figures dropped as overseas Pakistanis sent 20 per cent fewer funds, $ 1.294 billion in September 2017, compared to $ 1.612 billion same month last year. Moreover, the International Monetary Fund (IMF) has projected unemployment rates to rise from 6 per cent to 6.10 per cent during the year.
However, despite the gloomy start, a positive sign for investors came from foreigners who were net buyers, $ 5.18 million with major buying in the commercial bank and power sectors, for the second session on Tuesday according to data compiled by the National Clearing Company of Pakistan.
The KSE 100 index dropped down 295.70 points from an intraday high of 40,776.97 (+166.25 points) in the last hour of trading. The index settled the day at 40,503.68 down 107.04 points. The KMI 30 index declined another 187.44 points while the KSE All Share Index was lower by 45.94 points. A total of 138 scripts managed a close in the green while 200 ended red.
The market volumes which were elevated by K-Electric Limited (KEL -1.88 per cent) in the previous session came down to 129.56 million. KEL managed to maintain its dominance over the volume chart with 11.67 million shares traded.
PAMA released its latest data for September 2017 where locally assembled cars & LCVs sales volume jumped 17 per cent YoY but fell by 15 per cent MoM. During Sept'17, Honda Atlas Cars (Pakistan) Limited (HCAR +0.16 per cent) and Pakistan Suzuki Motors Company Limited (PSMC +4.20 per cent) volumes showed strong growths of 24 per cent YoY and 22 per cent YoY respectively while Indus Motor Company Limited (INDU +2.12 per cent) volumes depicted a fair rise, growing by 4 per cent YoY, respectively.
Pakistan Telecommunication Company Limited (PTC +0.66 per cent) declared financials for its third quarter ended September 30, 2017. The company reported a 3.55 per cent contraction in sales to Rs 17.33 billion while resulted in a 29 per cent fall in net profits. Net profits for the quarter clocked at Rs 1.80 billion and per-share earnings of Rs 0.35.