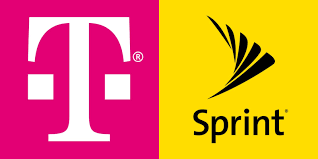 Washington: T-Mobile U.S. Inc and Sprint Corp plan to announce a merger agreement without any immediate asset sales, as they seek to preserve as much of their spectrum holdings and cost synergies as they can before regulators ask for concessions, according to people familiar with the matter.
While it is common for companies not to unveil divestitures during merger announcements, T-Mobile's and Sprint's approach shows that the companies plan to enter what could be challenging negotiations with U.S. antitrust and telecommunications regulators without having made prior concessions.
It was reported last week that some of the U.S. Justice Department's antitrust staff were skeptical about the deal, which would combine the third and fourth largest U.S. wireless carriers. However, regulators can only begin reviewing a corporate merger once it has been agreed to and announced.
T-Mobile and Sprint are preparing a negotiating strategy to tackle demands from regulators regarding asset sales, including the divestment of some of their spectrum licenses after their deal is announced, the sources said.
The companies' announcement of a merger agreement, currently expected to come either in late October or early November, will focus on the potential benefits of the deal for U.S. consumers, including the advancement of next-generation 5G wireless technology, which requires considerable investment, the sources added.
The sources asked not to be identified because the deliberations are confidential. T-Mobile and Sprint declined to comment.
A combination of T-Mobile and Sprint would create a business with more than 130 million U.S. subscribers, just behind Verizon Communications Inc and AT&T Inc.
Companies often chose not to make any pre-emptive announcements on divestitures when they announce mergers. For example, when U.S. health insurers Anthem Inc and Aetna Inc separately announced deals two years ago to acquire peers Cigna Corp and Humana Inc, they did not reveal which assets they would be willing to divest. U.S. federal judges shot down both mergers on antitrust grounds earlier this year.
Some media and telecommunications deals in recent years have been announced with divestitures, such as U.S. cable operator Comcast Corp's proposed takeover of Time Warner Cable in 2014, which was later called off after regulatory pushback. When U.S. TV station owner Sinclair Broadcast Group announced its acquisition of peer Tribune Media Co in May, it said it might sell certain stations to comply with regulators.
Companies often also choose to place caps in their merger agreements on the size of divestitures they would be willing to accept in their negotiations with regulators. T-Mobile and Sprint have not yet agreed to include such a cap in their merger agreement, though it is possible they will do so, one of the sources said.