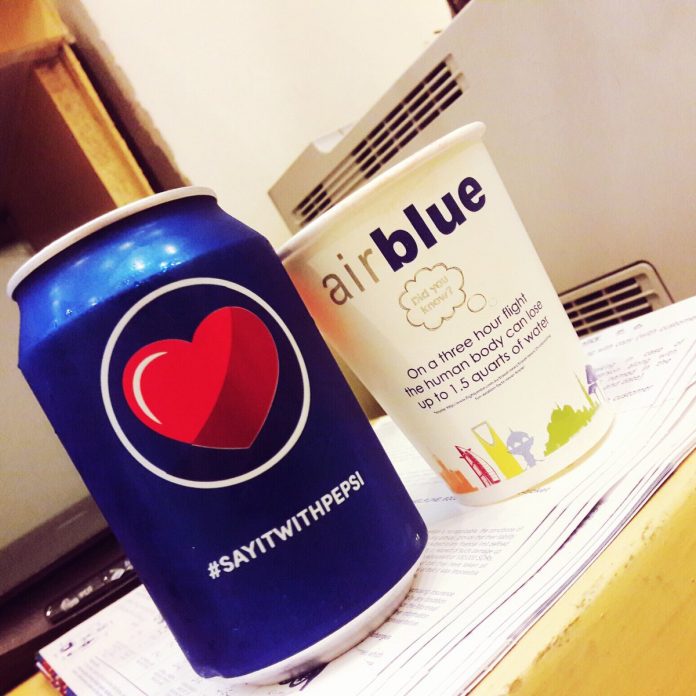 LAHORE: PepsiCo and Air Blue announced the extension of their exclusive partnership.  The partnership was established in 2004 when Air Blue was founded. With the extension of this partnership, PepsiCo maintains its leadership in the air travel segment, in Pakistan, as the exclusive beverage partner.
The agreement was signed in the presence of senior management from PepsiCo and Air Blue.
"PepsiCo is proud to partner with Air Blue for the last 13 years," said Pakistan PepsiCo Vice President and General Manager Furqan Ahmed Syed. "The signing of this agreement allows us to continue to offer Air Blue passengers an assortment of PepsiCo beverages that have delighted consumers for decades," he added.
Speaking about the agreement, Air Blue Managing Director Junaid I Khan commented, "We are positive that our continued business alliance with PepsiCo will help us achieve even higher standards of quality and service, and this renewal of agreement shall again prove to be of great success and mutually beneficial for both partners and their customers."
Air Blue is Pakistan's fastest-growing private airline, possessing a state-of-the-art fleet of Airbus A320-321, which is providing air transport to domestic and international destinations. Since commencing its beverage business in the country in 1967, PepsiCo has grown to be one of the largest consumer goods producers in Pakistan and a market leader in refreshment beverages and snacks.