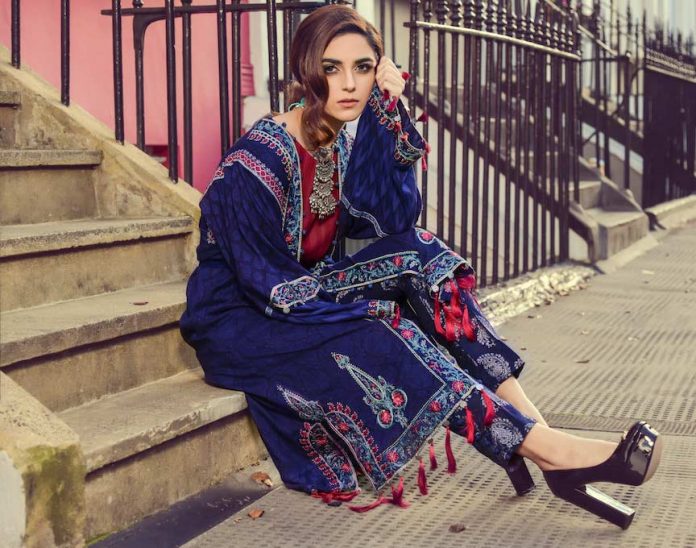 LAHORE: Maria B has officially become the second Pakistani brand, after Yayvo.com, to be studied by Facebook Business. In a case study posted by Facebook Business on its website under its success stories section, Facebook has given a detailed account of how the brand fashioned sales beyond borders with Facebook Lookalike Audiences.
Facebook Business is a service provided by Facebook for advertisers to manage, engage and interact with their audience. According to the webpage, Maria B's goal for the marketing campaign was "trending beyond borders" by increasing brand awareness in the UK, US, Canada and Australia, as well as increasing purchases from international markets.
As a result of Maria B's winning Facebook campaign, which ran from June 1 till August 31, 2017, the brand grew beyond borders and achieved 36 per cent increase in new customers, 35 per cent increase in overall traffic during the campaign period and a whopping 71 per cent increase in international sales.
"Facebook has quickly become one of the most powerful tools to reach international markets without having any physical presence. As part of an export strategy, it can lead businesses to have better marketing penetration and customer engagement with a few simple clicks," Maria B Director Operations and HR Najia Butt told readers in the case study.
Over the past few years, Facebook has taken a huge interest in the Pakistani market. It is noteworthy that in May 2010, the government of Pakistan placed a complete ban on Facebook. Since then rumours of a potential re-ban surfaced earlier this year, however, the ban was not implemented by the government of Pakistan.
While talking to Profit, Miracle Interiors Director Hanan Tahir said, "In 2010 not many businesses were using Facebook ads in Pakistan but still businesses had to face enormous losses, especially home run businesses due to the ban imposed by the government".
Tahir added, since 2010 digital marketing has evolved, and Pakistani businesses now know the power of digital marketing. "We completely stopped print marketing back in 2014 and moved to digital marketing and since then we save over Rs 300,000 each month in marketing budget and our sales have grown 400 per cent."
HFT, a Hungarian based print on demand company looking to expand in Pakistan, Marketing Head Norbert Szabo told Profit, "Digital ads change everything, we no longer have to show our ads to everyone, we can laser focus our audience and the results are outstanding." He added, "With digital ads, every new market we want to expand into is a local market for us, all we need to do is create a lookalike audience in the new country or market based on our previous buyers in another market."
Digital media spending in Pakistan rose by 27 per cent in 2015-16 over the prior year, the fastest of all the media platforms. It was followed by 20 per cent increase in radio, 13 per cent in television, 12 per cent in print and 6 per cent in outdoor advertising, according to data published by Aurora media market research.
Before Maria B, Facebook Business first published a success story on Yayvo.com, an e-commerce website launched by TCS. According to the data provided on Facebook's website, Yayvo.com's goal was to engage its untapped female audience and the results achieved were remarkable. Yayvo was able to generate 10,000 leads and increase 47 per cent female shoppers, while generating 200 per cent more female traffic and sales in the female category, respectively.