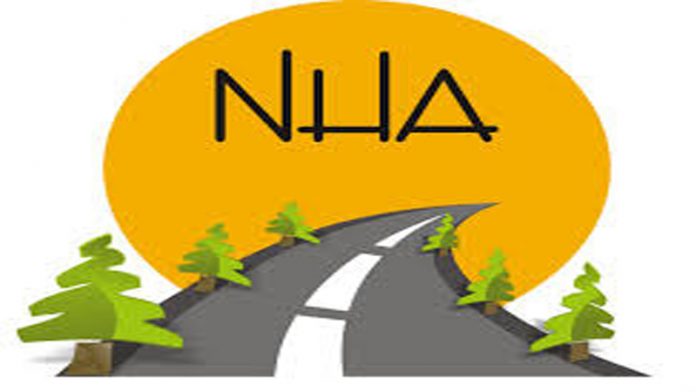 ISLAMABAD: National Highway Authority's (NHA) General Manager Revenue Ejaz Ahmed Bajwa while giving a deaf ear to orders of repatriation has so far declined to leave the charge of the lucrative slot, it was learnt.
Sources well-aware of the matter informed that despite direct orders from the establishment division, Bajwa has refused to step down. Bajwa is striving hard for an extension at the lucrative post and he has left no stone unturned to get establishment division's orders cancelled, they added.
A copy of establishment division's notification available with Pakistan Today disclosed the reparation order of Ejaz Ahmed Bajwa, a BS-19 officer of Inland Revenue Service (IRS) to the federal board of revenue with immediate effect.
"Ejaz Ahmed Bajwa, a BS-19 officer of Inland Revenue Service (IRS), presently posted in NHA under Ministry of Communication, on deputation basis, on standard terms and conditions, is repatriated to his parent department i.e. Federal Board of Revenue (FBR), with immediate effect," said a notification of the establishment division dated December 15, 2017.
The sources further informed that Ejaz Ahmed Bajwa joined FBR in 2001. He spent only four years and five months in FBR during his 17 years of service. They said Ejaz Ahmed Bajwa has spent 11 years and two months with Capital Development Authority (CDA), Earthquake Reconstruction and Rehabilitation Authority (ERRA) and NHA, contrary to the concerned regulations.  Former chairman NHA Shahid Ashraf Tarar had ensured his appointment as NHA GM Revenue, they added
Officials at NHA on condition of anonymity told that Ejaz Ahmed Bajwa is presently trying hard to keep his job at NHA intact. He has been trying to convince NHA chairman to secure his extension who has so far also given no attention to the order of the establishment division. They said ministry of communication has opposed further extension for Ejaz Ahmed Bajwa, owing to the violation of the concerned regulations. They said as per regulations, no official or officer can be posted on deputation for more than five years period on the same slot. This is the responsibility of NHA Chairman Jawad Rafiq Malik to ensure the implementation of the order of the establishment division, they added.
According to sources, NHA chairman is reluctant to show Bajwa the door. Also, a summary seeking Bajwa's extension at NHA is present with the communication ministry. They said if the summary fails to get the approval then he has to leave the office and join FBR being his parent department.
The sources further told that there is a panic among NHA officers and employees because Ejaz Ahmed Bajwa is used to hiring the services of private contractors to fulfil the official jobs.
It was also learnt from the officials that GM Revenue Ejaz Ahmed Bajwa has employed Abdul Basit as NHA Consultant at Rs 2.5 lakh despite the opposition of member finance. They said member finance was of the stand that since Abdul Basit had completed three months to his employment so an advertisement for the vacant post should be given for additional period as per the principles of merit and transparency so that a competent consultant should be appointed. However, Ejaz Ahmed Bajwa secured the appointment of Abdul Basit with the help and support of NHA ex-chairman Shahid Ashraf Tarar.
NHA spokesman Kashif Zaman has revealed a shocking disclosure that NHA has only received the notification regarding Ejaz Ahmed Bajwa's repatriation on Thursday and put forward the notification to the NHA Chairman for taking necessary action. He said soon the authority will take appropriate decision in this regard.