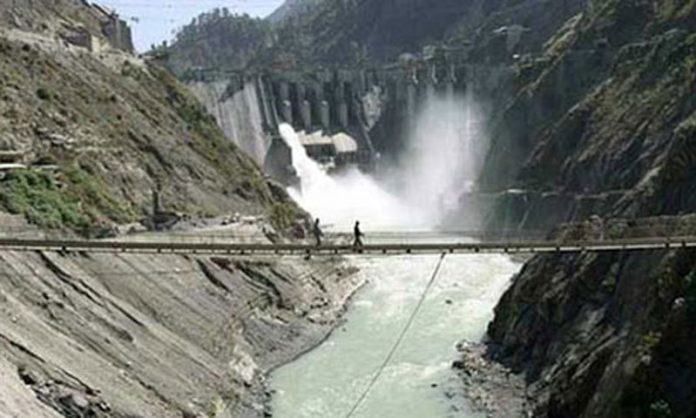 ISLAMABAD: Due to lingering transboundary dispute with India, China has refused to provide financing for Diamer-Bhasha Dam, following in the footsteps of Asian Development Bank (ADB) and World Bank (WB).
Secretary Water Resources Shamail Ahmed Khawaja gave this news during a meeting of Cabinet Committee on CPEC, chaired by Prime Minister Shahid Khaqan Abbasi, reported Business Recorder.
Mr. Khawaja provided status updates regarding suggestions to include Diamer-Bhasha Dam into China-Pakistan Economic Corridor (CPEC). He shared the Chinese had carried out a detailed feasibility study of DBD project and raised various concerns.
The concerns raised by the Chinese were linked to logistics, seismic hazard, social and environmental impact, geopolitical aspect and technical aspects of construction and equipment.
He further informed the committee regarding the transboundary issue raised by the Chinese and the Indian refusal to provide no-objection certificate to ADB and WB for financing this project. Khawaja said this seriously damaged the prospects of DBD's inclusion into CPEC and concluded in Chinese assistance in not being materialized.
Secretary Power Division stated dam should be setup through indigenous resources via combination of commercial financing, PSDP grant and Wapda equity. He added power generation may be initiated 2-3 years after work on DBD starts.
Furthermore, over 85 percent of the land had already been purchased at a cost of Rs86 billion for DBD project and relocation/resettlement was underway, said Secretary power division.
In November, it was reported China's demand of ownership rights and other strict conditions for Diamer-Bhasha dam had forced Pakistan to exclude this project from China-Pakistan Economic Corridor (CPEC).
This was stated by Water and Power Development Authority (WAPDA) Chairman Muzammil Hussain, who said Chinese conditions for financing Diamer-Bhasha dam weren't workable and stood against the country's interests.
He shared that Chinese conditions included taking ownership of project, operation and maintenance cost and securitization of Diamer-Bhasha project by promising another operational dam.
Considering these conditions as unacceptable, Prime Minister Shahid Khaqan Abbasi had moved a summary saying that Pakistan would finance Diamer-Bhasha dam from its own resources.