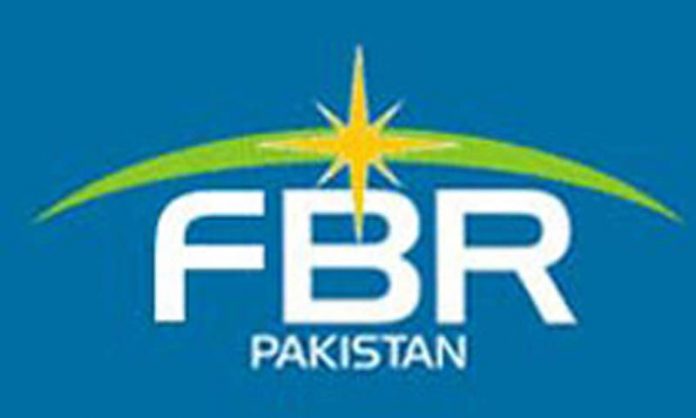 ISLAMABAD: A BS-21 officer of Secretariat Group, Shahid Hussain Jatoi had been enjoying the perks and privileges authorised to the post of Federal Board of Revenue (FBR) Member Administration for almost two and half years, starting from April 2013 to November 2015, despite being asked to vacate the position by the establishment division, it was learnt.
According to documents available with Pakistan Today, establishment division placed the services of Shahid Hussain Jatoi, a BS-21 officer of Secretariat Group, at the disposal of FBR on April 12, 2013 but he was further posted as FBR's Member Administration prior to the approval of prime minister as per a notification (charge assumption) issued by revenue division dated April 15, 2013. However, the establishment division took cognizance of the matter and issued an office memorandum over the posting of said Member Administration, urging the FBR to withdraw the notification of Shahid Hussain Jatoi as Member Administration. However, Jatoi did not vacate the lucrative slot despite the issuance of an office memorandum from establishment division against his posting.
However, now the Federal Services Tribunal (FST) has reached a decision against Shahid Hussain Jatoi's appointment in terms charges against him for illegal conduct during his posting as member administration. It was alleged that while Jatoi served as a member, he took illegal actions by removing some officials, under BS-20 grade, from their jobs over personal grievances. The FST while hearing the case has declared the assumption of charges by Shahid Hussain Jatoi as null and void and further termed Jatoi's actions and orders as irregular and unlawful.
Available copy of the judgment issued by FST states that the appointment of Shahid Hussain Jatoi as member administration was illegal and his actions were irregular and unlawful. The FST further declared that only the federal government can appoint members of the Board and there is no notification regarding the appointment of Shahid Hussain Jatoi as a member by the federal government.
It is also learnt that some 21 posts of grade 21 and 35 posts of grade 20 are lying vacant in the Inland Revenue Department and the FBR was preparing for the upcoming meeting of the Central Selection Board (CSB) scheduled to be held from January 9-12, 2018. FBR chairman will present recommendations for the promotions of FBR officials to the CSB chairman who is also Federal Public Service Commission (FPSC) chairman.