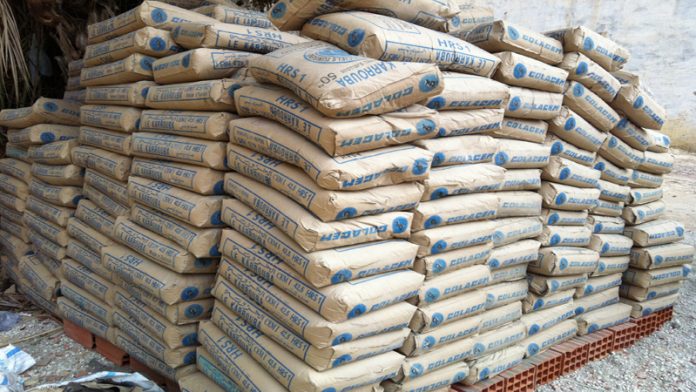 ISLAMABAD: Domestic consumption of cement increased by a whopping 37.3 per cent in January 2018 on a year-on-year basis as the construction activities continue to lead the economy and employment of both skilled and unskilled workforce of the country.
However, the dismal performance of exports remained the weakness of the cement industry as the exports went down by 7.82 per cent from 0.376 million tonnes in January 2017 to 0.347 million tonnes in January 2018. Capacity utilisation for the month of January 2018 was 99.11 per cent.
According to the data released by All Pakistan Cement Manufacturers' Association (APCMA), out of total cement dispatches of 4.084 million tonnes in January, the domestic consumption was 3.737 million tonnes. The capacity utilisation of the industry during the first seven months of this fiscal year reached 91.28 per cent which is the highest since 2004-05. Cement sector is quite hopeful that the present growth momentum in cement sector will continue and absorb the upcoming production capacities of around 15 million tonnes in the next three to four years.
Cement consumption in the northern zone was 3.018 million tonnes and surged by 41.68 per cent in January 2018 compared to same month last year. This is the second time in this fiscal year that cement consumption in the northern zone of the country exceeded 3 million tonnes.
The consumption in the southern zone of the country was also robust being 0.719 million tonnes compared with 0.591 million tonnes during the corresponding month of the last fiscal year. During the first seven months of the current fiscal year, cement industry dispatched 26.327 million tonnes while during the correspondent period of last fiscal year the total dispatches were 22.904 million tonnes.
The growth in domestic consumption of cement during the first seven months of this fiscal year was 20.17 per cent. However, the overall increase in cement dispatches was restricted to 14.94 per cent due to 16.25 per cent decline in cement exports during the period under consideration.
During the year under review, diesel and coal prices have continuously gone up which increased the cost of production and the competition with smuggled and imported cement has resulted in a steep decline in the profit margins of the industry.
Spokesman of APCMA regretted that the government is not heeding the requests of the industry to take steps for increasing exports and eliminating the unlawful smuggled or under invoiced imports of cement. He said that the industry is managing the import threat through efficient operations and low-profit margins.
"The government should take measures to increase cement exports and curb the smuggling and under-invoicing to provide some much-needed relief to the industry," he added.