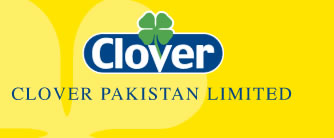 LAHORE: A bourse notification filed Monday by Clover Pakistan Limited revealed its board of directors granted approval to initiate due diligence for acquisition/merger of Hascombe Business Solutions (Pvt) Limited (HBSL).
The board besides approving the business plan of Clover Pakistan Limited (CPL), also gave go-ahead to carry out due-diligence to acquire HBSL.
HBSL is the authorized distributor of Ricoh International B.V, which supplies Rich branded photocopier, printers, projectors and petroleum related equipment's.
Also, HBSL is involved in marketing, distribution and after sales support of office automation products / equipment, fuel dispensers, vending machines and services of cleaning and up keeping of fuel station canopies and boards.
The company also has business alliances with Zhejiang Genuine Machine Limited and Marvel Technology (China) Limited, read the notification.
Also, the company as per the board's go-ahead is also considering entering marketing and distribution of car service products and various specialty products, the notification read.
CPL manufactures and sells food and plastic products. It also engages in the trading of food and consumer durables. The company was incorporated in 1986 and is based in Karachi, Pakistan.
Hascombe Business Solutions (Private) Limited is a "total solutions provider" company offering premium business solutions to its customers. Hascombe Business Solutions (Private) Limited is a wholly owned by Industrial Support Limited, BVI and AKD Securities (Private) Limited, Pakistan
CPL shares were trading at Rs80.50, up Rs2.39 and KSE-100 index at 43,508.59 points, down 275.11 points from close on Friday.