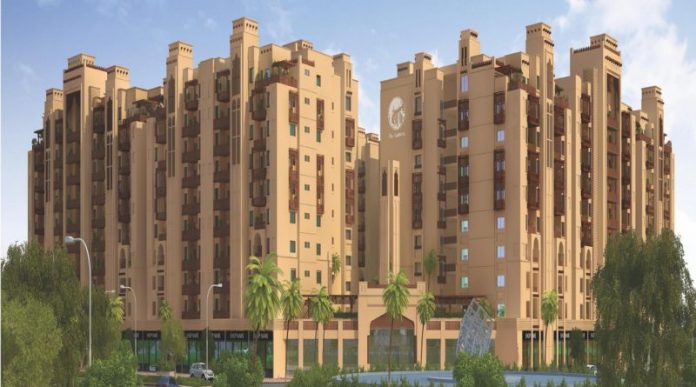 ISLAMABAD: The Federal Board of Revenue (FBR) has carried out a survey to ascertain the amount of money being invested in Islamabad's real estate and has come up with surprising numbers.
Tax regulator used data from Capital Development Authority (CDA) and ascertained over 6,348 rich individuals across Pakistan have made investments over Rs106 billion from 2014 to 2017, as per DC rates, reported Dawn.
And according to FBR's evaluation, the real value at which these acquisitions have been made would have been far much higher. Around 3,530 residential and 2,818 commercial properties were purchased during the 2014-2017 period.
Islamabad was number 1 at the list which attracted the highest investment in its real estate sector, followed by Rawalpindi, Peshawar, Karachi and Lahore.
Data of the investors and the transactions carried out by them have been forwarded to 15 regional tax offices across Pakistan a few weeks ago.
The RTOs have been directed to send notices to these individuals and ask them about their source of income and taxes paid.
Islamabad has attracted billion of rupees in investment in its real estate, but less than half of investors are only registered for tax.
Around 50 percent of these individuals weren't on the tax roll and had no national tax number, said an FBR official. He said they want to generate maximum revenue from these transactions.
The data available reveals Islamabad residents topped the ranks in terms of real estate investments. Over 3,617 individuals, have conducted transactions worth Rs56.8 billion in commercial and residential properties.
At second was Rawalpindi, which exhibited investments of Rs12.4 billion from its 935 residents and at third was Peshawar which attracted Rs10.7 billion investments in 250 commercial and 417 residential properties.
From Peshawar, 667 residents invested Rs10.7bn in 417 residential and 250 commercial properties.
Karachi which was ranked fourth, experienced investments of Rs9.3 billion in 136 commercial and 288 residential properties.
Lahore, which was ranked 5th saw 329 people make investments of Rs5.7 billion in 244 residential and 85 commercial properties.
From these 136 cases were referred to CRTO and 203 were forwarded to RTO II.