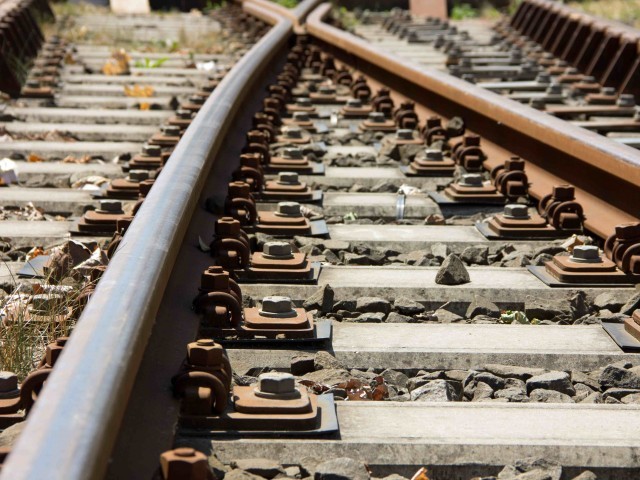 ISLAMABAD: The cost of resuscitating the railway infrastructure damaged after the assassination of ex-Prime Minister Benazir Bhutto in December 2007 has been increased 34.6 percent to Rs10.46 billion by the government.
The assassination of Ms Bhutto had unleashed a wave of violence across Pakistan which resulted in heavy damages to Pakistan Railway's infrastructure which included rail engines, stations, buildings and bridges, reported Express Tribune.
In the aftermath of that tragic incident, Pakistan Railways has been struggling to repair and resuscitate the rail engines, stations, buildings and bridges.
A meeting of Executive Committee of National Economic Council (ECNEC) held in February was apprised by Planning Ministry that the updated plan covered special repairs and resuscitation of fifteen diesel locomotives, eighty-seven passenger coaches and reconstruction of 13 station buildings and service buildings in Jacobabad, Shikarpur, Mirpur and Dadu.
The planning ministry mentioned repairs and resuscitation of 52 other stations and service buildings in its revised plan presented to ECNEC.
This project also focused on replacement of bridge timber at 36 bridges, fixing and resuscitating two rail tracks, track cranes and installing electric interlocking stations and reviving automatic block signaling systems in impacted areas.
ECNEC was apprised the violence that ensued after Ms. Bhutto's assassination saw railway infrastructure including rolling telecom system being heavily damaged, which caused PR to incur huge losses.
An amended version of the rehabilitation plan was put forth by Planning Ministry before ECNEC, which put the cost of resuscitation at Rs10.46 billion including a foreign currency part of Rs4.9 billion.
The previous revision to this resuscitation project was approved by ECNEC at a cost of Rs.7.8 billion in January 2016, which included a foreign currency part of Rs4.7 billion.
And the rehabilitation of this project was 97.8 percent complete by end of June 2017 at a cost of Rs7.9 billion.