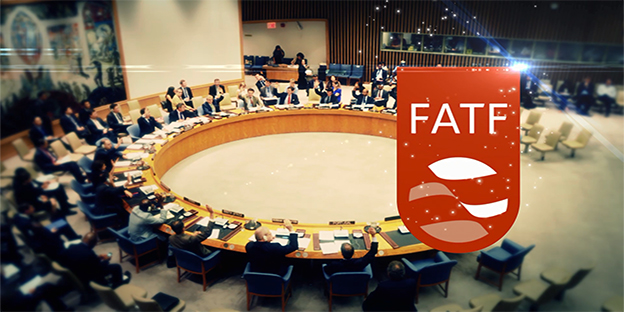 ISLAMABAD: Expressing their resentment over the weak stance of government over the Financial Action Task Force (FATF) decision to enlist Pakistan in its grey-list, speakers on Wednesday stressed the need to forge unity among all ranks of the nation to tackle such issues.
They were speaking at a seminar on FTAF, 'New sanctions on Pakistan and effects organised by Al-Baseera' in collaboration with National Press Club (NPC) here at NPC. They lamented that non-issues are portrayed as issues while real issues are neglected.
Chairman Ummat Wahida Pakistan, Allama Amin Shaheedi while addressing the seminar said that the fiscal system of the world was aimed at protection of capitalistic system. He said relations among different countries are based on interests. More interests are named as close friendship, he added.
Ameen Shaheedi said that nations do not die because if their names appearing in a grey-list, but when they fail to perform duties required by a state. Citing examples of Iran and Iraq, he said Pakistan has its resources and manpower but there was need to emerge as a nation. He said Iran and Iraq faced sanctions but made huge developments, adding that Iran is now a developed country despite facing huge sanctions.
Chairman Milli Yakjehti Council and Al-Baseerah, Saqib Akbar said that the FATF established in 1989 with thirty-seven countries was aimed at discouraging financial assistance of terrorists and money laundering. He regretted those countries that were themselves preparing the chemical material, were raising voices against it. He noted sanctions would lead to economic difficulties for Pakistan. He was astonished that China and Saudi-Arabia did not extended their support for Pakistan. He lamented the stance of institutions regarding FATF and their targeting of Pakistan.
Prominent journalist Aoun Sahi defended China and Saudi Arabia and said that both countries have provided huge financial assistance to Pakistan. He noted that it will make no impact on Pakistan if its name was included in the grey-list of FATF.