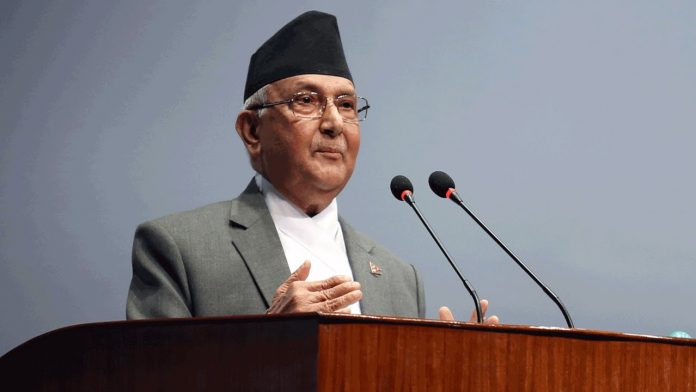 KATHMANDU: Prime Minister of Nepal KP Sharma Oli will inaugurate the 3-day 6th SAARC Business Leaders Conclave on March 16 at Kathmandu featuring direct one on one interactive discussions and deliberations between torch bearers and influential leaders of the South Asian economy.
SAARC Chamber of Commerce and Industry President Suraj Vaidya said that ministers of commerce and industry and scores of the top business leaders from all member countries including former President of India Prabob Mukherjee will grace the event. He said that the event will bring together the region's economic and business thinkers, doers and change makers on one common platform to discuss, debate and create solutions and opportunities to take South Asia on the track of shared prosperity through economic integration.
He said that South Asia is the fastest growing region in the world but still there are plenty of challenges including the internal challenges of meeting and overcoming policy, fiscal and financial vulnerabilities. All South Asian countries have liberalized their foreign investments laws and rules and are actively competing for international investment. But there are very few joint ventures involving businessmen from various countries within the region.
The emergence of truly South Asian multinationals successful in the global economic space is a must for shared prosperity. He said that top class panels and moderators of 12 sessions of the conclave will discuss models for building better business partnerships and increase the intra-regional capital flows and ways to unlock the potential of regional economic co-operation and integration while building public-private collaborations.
This is the second time Nepal is hosting the conclave. Nepal had last organised this event in 2011. "One of the issues that Nepal must raise during the meeting is the cross-border movement of vehicles in Bangladesh, India and Nepal. This would help us to promote trade between the three countries," said Vaidya.
The theme of the conclave is " Unleashing Shared Prosperity through economic Integration" and this mega event is being organised in collaboration with the Government of Nepal, Federation of Nepalese Chambers of Commerce and Industry, along with national chambers of South Asian countries in partnership with Friedrich Naumann Foundation for Freedom (FNF).