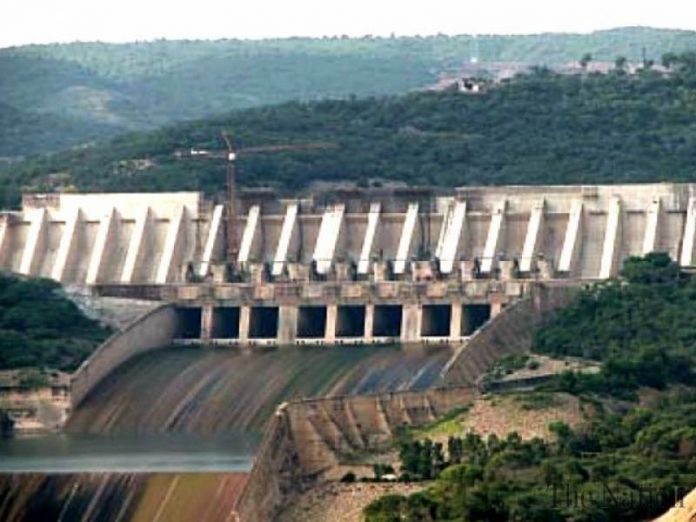 ISLAMABAD: After a prolonged delay, Pakistan on Monday gave go-ahead for the establishment of Diamer-Bhasha dam at an initial cost of Rs625 billion.
The funding for the Diamer-Bhasha dam would be arranged via local resources since international lending entities and China hesitated in assisting the country build the dam, reported Express Tribune.
The Ministry of Planning and Development said the Central Development Working Party (CDWP) had given go-ahead for clearance of Diamer-Bhasha Dam project by the Executive Committee of National Economic Council (ECNEC).
CDWP also gave go-ahead to Mohmand Dam Hydropower Project to be built at a cost of Rs303 billion, which will get final approval from ECNEC.
These projects to be built at an estimated cost of Rs928 billion will assist in Pakistan's two major issues of water shortage and power generation. Mohmand Dam Hydropower project will have the ability to produce 800 megawatts of electricity.
And the Diamer-Bhasha dam would only be setup as a water reservoir and doesn't include power generation side, which would cost an additional Rs744 billion.
The total cost of Diamer-Bhasha dam at the minimum would be Rs1.4 trillion once the power generation facilities are factored in.
The money for this project would be provided from the budget by the government and Water and Power Development Authority (WAPDA) would organize commercial funding, Sartaj Aziz said.
He added under the newly devised water policy, planning commission has proposed an increase in allocations to the water sector and funding for building of the dam can easily be provided.
Around Rs48 billion a year would need to be provided for the building of the dam.
Federal government will give Rs370.2 billion from the budget as a grant, which will translate into 57 percent of the construction cost. And Wapda would raise over Rs115.9 billion via various sources as equity investment and authorities will obtain Rs163.3 billion in commercial loans, as per the project document.
Out of the total Rs625 billion cost of building Diamer-Bhasha dam, it will have interest during construction, local rupee share would be Rs472 billion and Rs153.2 billion foreign exchange components to be obtained from overseas. Completion period is set to be five years.
Rs138 billion has been reserved for land acquisition, resettlement and majority of this work has been carried out. The authorities have spent over Rs58.3 billion on land purchase in the area and Rs53.5 billion has also been endorsed for resettlement.