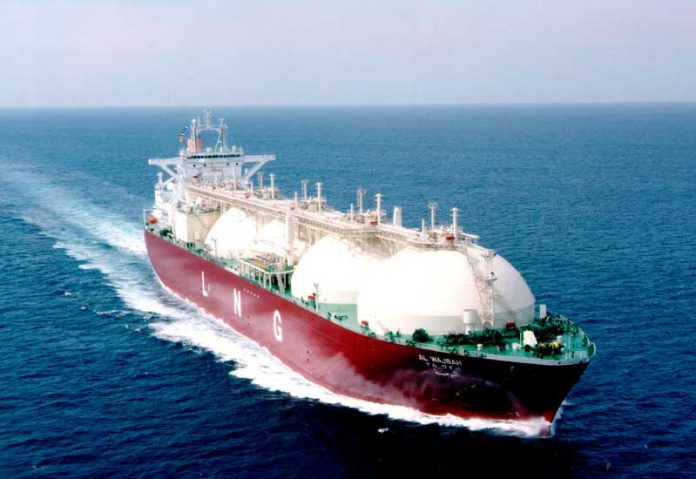 KARACHI: To bolster its power generation capacity to cope with the present power crisis, the government has decided to revive two defunct power units having 2,500 megawatts of capacity by utilizing re-gasified liquefied natural gas (RLNG) for generation.
According to officials, the Ministry of Energy (Power Division) has decided to make arrangement for RLNG supply to Jamshoro Power Company and Northern Power Generation Company having a generation capacity of 777MW and 1,921MW respectively, reported The News.
Presently, both these power plants are said to be operating at their minimum production capacity and an official shared they may be only utilizing 10 percent of their entire capacity.
Previously, both these power plants were receiving gas supplies from SNGPL and SSGC, furnace oil from state-owned Pakistan State Oil.
In October 2017, the Prime Minister Shahid Khaqan Abbasi had announced the phasing out of furnace oil-based power plants, due to its severe impact on climate and the environment.
And the relevant authorities have already imposed a ban on new power plants using furnace oil because of rising imports of LNG.
But the official said due to a shortage of natural gas supply, there was no other alternative but to ensure supplies of RLNG to these power plants for generation purposes.
He added, "The infrastructure required for operation of the machines at the above-mentioned generation companies on indigenous gas/RLNG are intact and machines are ready to be operated on either gas alone, furnace oil alone or on mixed firing."
The officials stated both the power plants could be efficiently operated and were technically sound.
The tariffs for such power plants are based on dual fuel (furnace oil and natural gas), so new tariffs based on RLNG would have to be determined and notified.
Northern Generation Power Company and Jamshoro Power Generation Company have reached out to National Electric Power Regulatory Authority for revision/adjustment in the variation of prices to get new tariffs.