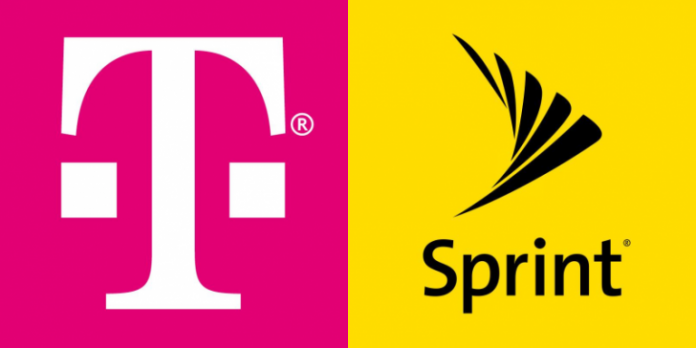 WASHINGTON: Sprint Corp has restarted talks to merge with T-Mobile US Inc, people familiar with the matter said on Tuesday, the latest effort to bring together the fourth and third largest U.S. wireless carriers.
The combined company would have more than 127 million customers and could create more formidable competition for the No. 1 and No. 2 wireless players, Verizon Communications Inc and AT&T Inc, amid a race to expand offerings in 5G, the next generation of wireless technology.
T-Mobile's and Sprint's previous round of negotiations ended in November over valuation disagreements. Since then, Sprint's shares have lost more than a fifth of their value amid questions about how the company can compete effectively under the weight of its long-term debt of more than $32 billion.
Sprint's majority owner, SoftBank Group Corp, has been looking to trim its debt, which reached 15.8 trillion yen ($147 billion) as of the end of December. It has said it is planning to raise cash by taking its Japanese mobile phone unit public this year.
Sprint and T-Mobile decided to restart talks partly because they want to share the financial burden of investing in their networks, the sources said. The negotiations are at an early stage, the sources added.
A key consideration in the talks is Germany's Deutsche Telekom AG's ability to consolidate T-Mobile's earnings, one of the sources said. Deutsche Telekom owns 63 percent of T-Mobile, which has emerged as one of its more prized assets. Deutsche Telekom would likely have to put in new money toward a merger for its stake to remain above 50 percent.
The sources asked not to be identified because the matter is confidential. Sprint declined to comment, while T-Mobile did not immediately respond to requests for comment.
Shares of Sprint closed off their intraday high but still up more than 17 percent at $6.02, giving the company a market capitalization of $25 billion, after the Wall Street Journal first reported on the new talks.
Shares of T-Mobile gained 5.67 percent to $63.13, giving it a market capitalization of $54 billion.
Failure to clinch an agreement last November left SoftBank Chief Executive Officer Masayoshi Son, a dealmaker who raised close to $100 billion for his Vision Fund to invest in technology companies, in search of other options for Sprint.
Even though Sprint's customer base has expanded under CEO Marcelo Claure, growth has been driven by heavy discounting. Analysts have said that, without T-Mobile, Sprint lacks the scale needed to invest in its network and to compete in a saturated market.
T-Mobile has fared better than Sprint, even if it remains a distant third to Verizon and AT&T. It has managed to score sustained market share gains, as innovative offerings, improving network performance and good customer service attract new customers, according to Moody's Investors Service Inc.
T-Mobile became the first major U.S. carrier to eliminate two-year contracts, a shift quickly embraced by consumers and copied by competitors. The company has also badgered rivals with its unlimited data plans.
REGULATORY CONCERNS
Another roadblock to the deal could be regulatory hurdles. Sprint's and T-Mobile's first round of merger talks ended in 2014 after the Obama administration expressed antitrust concerns about the deal. The big four wireless providers have been heavily discounting their cellphone plans in a battle for consumers, and consumer advocates fret that a merger of T-Mobile and Sprint could reverse that trend.
It was not immediately clear how the Trump administration would view the combination. AT&T agreed to acquire U.S. media company Time Warner Inc in October 2016 for $85 billion. The U.S. Department of Justice has sued to block the deal over concerns about the companies' pricing power in the media market. AT&T and Time Warner are currently defending their deal in court.
Analysts have in the past said a combined company would cut costs by reducing cell-tower sites; shares of operators American Tower, Crown Castle International and SBA Communications fell on the news.