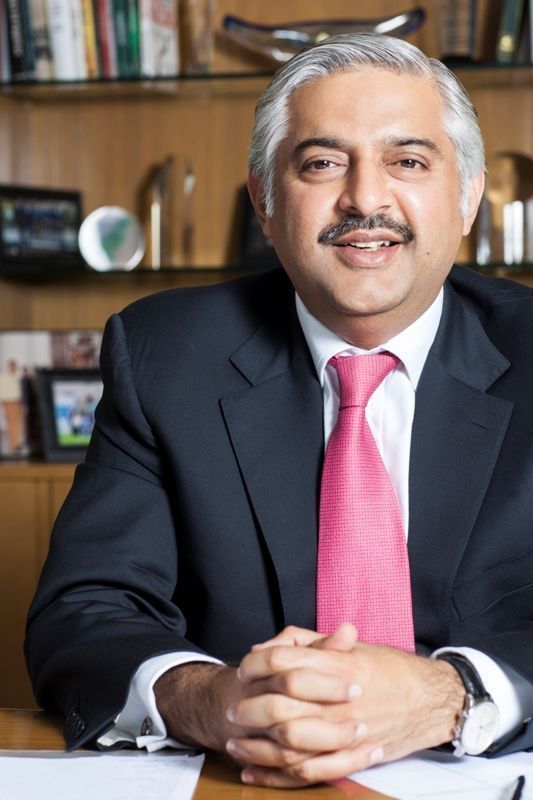 LAHORE: Habib Metropolitan Bank Limited in a stock exchange notification on Monday announced the appointment of Mohsin Ali Nathani as President and Chief Executive officer of the bank in place of Sirajuddin Aziz.
It was revealed in a cover story of Profit magazine in mid-March that Mohsin Ali Nathani would be replacing Sirajuddin Aziz at the helm of affairs at Habib Metropolitan Bank as President/CEO.
Initially tipped off to lead Habib Bank Limited in place of Nauman Dar, Mohsin Ali Nathani instead landed with another Habib, to become the numero uno in the Habib Metropolitan Bank.
A seasoned corporate banker with about two decades and a half in a slew of prime positions with renowned banking entities – Standard Chartered, Barclays, Citigroup and ABN Amro among them – in East and South-East Asia, the Middle East, and the Levant,
Mohsin Ali Nathani joins Habib Metropolitan Bank as its president and CEO at the start of the second quarter of the ongoing year, in place of Sirajuddin Aziz, who has been elevated to another, Far East-based assignment within the group.
He is a post-graduate from the prestigious Institute of Business Administration, Karachi in the class of 1987. Now in his fifties, Nathani – with work, sport and social responsibility as his avowed passions – comes back to his hometown after a four- year interregnum, as the head of a strong-in-its-own-niche bank: Habib Metropolitan.
Amongst top 10 on the leaderboard for leading national banks, the bulk of Habib Metropolitan's profits come from trade finance. In an interview with a major UAE daily newspaper in 2015, Nathani had mentioned: "passion as the secret to success".
Answering a question, he said: "It starts with passion. I think you have to like what you do, which I do… Within the workspace, what I've figured out is that people are the most important piece. You extract… more value and more productivity out of them by helping them and making it easier for them to work."
And what he can't live without? "Work", of course. He elaborated: "It's not a good answer, but perhaps work. I enjoy work very much, but I am not someone who puts in 16 hours a day. I have a regimented routine and try to be as productive as possible with my time management." If he wasn't CEO of a bank, what else would he be doing?
"Social responsibility is my passion, so I would give a significant amount of my time to that profession on a non-profit basis."
Given that passion, it is no surprise that Nathani is on the boards of Pakistan Council for Philanthropy, the British Overseas School, I-CARE and a trustee in his alma mater IBA's Endowment Fund.
HMB shares were trading at Rs44.95, down Rs0.05 and KSE-100 index at 45,237.77 points, down 21.57 points in the first hour of trading.