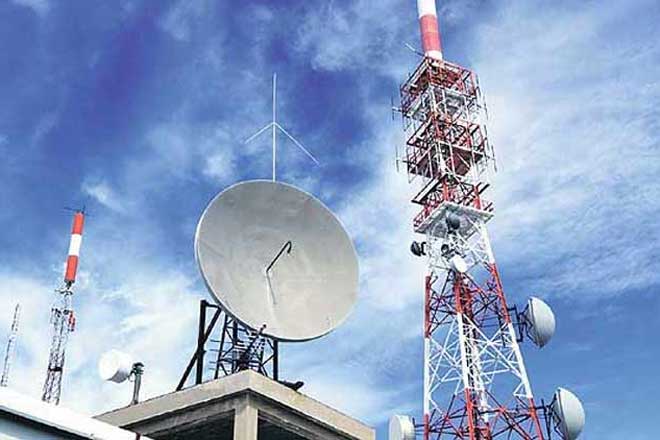 LAHORE: Telecom sector revenues during the first two quarters of FY 2017-18 touched Rs235.5 billion, revealed the Economic Survey 2017-18.
Due to the enabling of telecommunication policies and spectrum auction for next-generation mobile services, broadband penetration rose from 3.7 million to 52 million, said the Economic Survey 2017-18.
During the first two quarters of the current financial year 2017-18, the telecom sector witnessed growth as teledensity touched 72.7 percent at the quarter of FY 2017-18.
Also, teledensity increase is the growth in cellular mobile subscribers and the teledensity as of February 2018 touched 74.2 percent.
Revenues from the telecom sector touched approximately Rs235.5 billion in the first two-quarters of FY18.
"The commercial launch of 3G and 4G Long Term Evolution (LTE) services has opened new opportunities for revenue generation for the mobile operators. Availability of 3G and 4G services has enabled development of new applications and database services, and people of Pakistan are quickly adapting to these new technologies and services," reported the Economic Survey.
During the first two quarters of FY 2017-18, telecom operators invested $322.9 million and this investment was mainly fueled by the cellular mobile sector which invested $267.94 million in the aforementioned period.
The contribution of the telecom sector to the public exchequer during the first two quarters of FY 2017-18 was recorded at Rs78.62 billion in terms of taxes, regulatory fees, initial and annual licence fees, activation tax and other charges, stated the Economic Survey.
At end of February 2018, the total number of mobile subscriptions reached 147.5 million compared to 144.53 million in December 2017. During July-December 2017, 4.77 million subscribers were added during this period, however biometric re-verification of SIMs in 2014-15 had an adverse impact on the cellular subscriber base.
But the industry has survived through the tough period and continues to regain subscribers at a fast pace, said the Economic Survey.
And the Economic Survey showed" 3G and 4G LTE subscribers have reached at 48.19 million at the end of December 2017 as compared to 42 million as of June 2017 which shows that on average, there have been more than one million subscriptions to 3G & 4G LTE networks per month."
Thanks to increased coverage and fall in tariffs have further increased the pace of 3G and 4G LTE subscriptions which stood at 51.2 million by the end of February 2018.
Pakistan's broadband subscriber base exhibited robust growth during July 2017 to December 2017 with broadband users recorded at 50.51 million against 44.59 million at the end of the last financial year 2016-17.
Until the end of February 2018, Pakistan's total mobile broadband subscribers stood at 53.5 million.
In order to enable connectivity of the unconnected in the underserved and unserved areas of Pakistan, the authorities are designing projects for the provision of next-generation broadband and telephony across the country.
"Through the Universal Service Fund (USF), MoITT is committed to minimizing the information and communication gap between rural and urban communities. In this regard, a subsidy of more than Rs27 billion has been given during the last five years," said the Economic Survey 2017-18.
It added "this year USF has successfully launched a project to provide connectivity to 35 unserved THQs and towns in Khyber Pakhtunkhwa. The contract has been signed and Rs. 800 million has been allocated for this project. One such initiative is to provide next-generation broadband and telephony coverage along the unserved route of national motorways and highways, including segments of Pak China Economic Corridor (CPEC) and major roads which have national significance and high demand by the travellers across Pakistan.
It is estimated that around 7,700 km of routes are unserved and at least Rs18 billion will be required to provide this coverage."
For the information technology and communication (ICT) sector, the MoITT has taken up all private sector initiatives concentrated on enhancing the IT industry and bringing in foreign investment.
Certain initiatives introduced by the government for the IT sector include, Zero income tax on IT exports until June 2019, 100% equity ownership allowed to foreign investors, 100% repatriation of capital and dividends allowed, 7 year tax holiday for venture capital funds, three-year tax holiday for IT startups with no minimum tax and withholding tax and tax holiday for venture capital funds till 2024, reported the Economic Survey 2017-18.