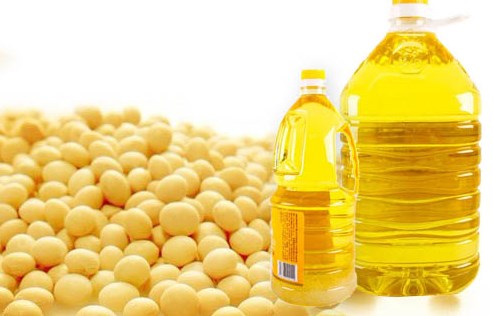 ISLAMABAD: The Federal Board of Revenue's recommendation in the budget for the next financial year 2018-19 to raise customs duty by roughly 30 percent on cooking oil imports, would increase prices of the commodity and put an additional burden on consumers.
The tax regulator has asked the government for customs duty to be raised on soybean oil from Rs9,050 to Rs12,000 per ton, an increase of 32.5 percent or Rs2,950, reported Express Tribune.
FBR has sought a raise of duty of Rs10,200 to Rs13,200 per ton, which translates to an increase of 29.5 percent or Rs3,000.
The tax regulator sources disclosed that this recommendation was brought up upon the pressure of a Punjab-based federal minister and his relatives are said to be operating solvency and extraction plants.
But sources said the government was contemplating to revert this increase and the political leadership would have the conclusive say.
And industry players have termed the rise in customs duty a strange move and FBR is said to have voiced its opposition to this increase.
If this increase is approved, soybean and palm oil imports could get impacted and people belonging to the sector believed if the authorities didn't reverse the measure, cost of cooking oil could jack up by Rs55 per kg, further worsening the misery of consumers.
Pakistan imports 75 percent of edible oil to meet its requirements. Use of soybean oil has seen an uptick in last few years because of the health benefits on offer and the oil extracted from its seeds is sought globally.
At present, soybean oil import prices stand at $790 per ton and the recommended raise in import duty will jack-up the cost to Rs131,637 per ton considering the prices of the commodity are at a one-year low now.
If the proposal gets enacted, prices of local soybean oil would go up by a minimum of Rs4,000 per ton as determined by an importers' lobby.
They shared local prices had registered an uptick, rising from Rs127,263 per ton to Rs130,612 per ton.