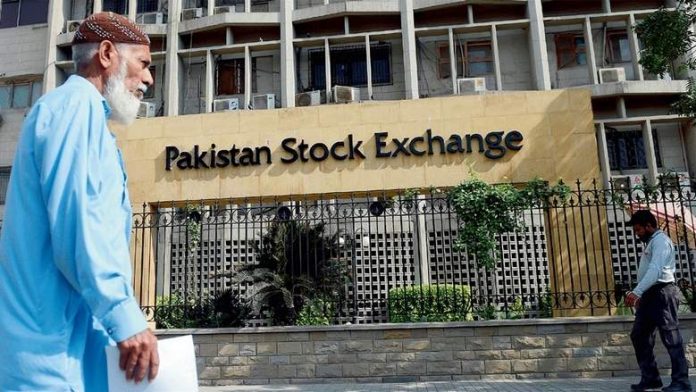 KARACHI: The much-hyped relaxing measures introduced in next financial years budget to aid the capital market were a hogwash, as it reacted oppositely to what was perceived by stock brokers, investors and corporate sponsors.
According to an AKD Securities report, "ignoring populist budgetary measures (particularly with regards to taxation) and higher international oil prices, the market remained lacklustre throughout the week (shedding 1,006pts) to close the benchmark KSE-100 index at 44,537pts (-2.21 percent week-on-week)."
"Political uncertainty (approaching deadlines for accountability court verdict) and weakened Pakistan growth outlook (revised down to 4.7% for FY19) along with highlighting of macroeconomic vulnerabilities by IMF were the major culprits behind the dull performance of the market during the week," said AKD Securities.
However, a report in Dawn on Monday said the budget incorporated various measures to appease the stock market like tax incentives and exemptions but the performance wasn't analogous to what was projected by investors, stockbrokers and corporate sponsors.
Ironically, the capital market reaction was contrary to their projection and it's the third instance since May last year it has shocked investors like this.
Throughout the week, the expected rally of stocks never took-off as on the first day of trading post-budget announcement foreign investors acquired net $6.10 million worth of equity, but then offloaded $4.24 million shares over the course of next two days.
Last week, Bloomberg in a report said KSE-100 index had been amongst the best-performing stocks in the Asia emerging market (EM) stock index but pre-election uncertainties could jeopardize the rally, it warned.
Muhammad Rameez, the head of international sales at Foundation Securities Pvt. in Karachi in a statement to Bloomberg said the benchmark KSE-100 index would probably decline by 10 to 15 percent before elections in July.
This would reverse the 10.1 percent gain made in local currency terms by the KSE-100 index in 2018, which was the best performance in Asia.